Marketing Briefing: 'Volume and speed of content creation' for TikTok has marketers considering lead agencies for the platform
August 15, 2023 • 6 min read
Ivy Liu
This Marketing Briefing covers the latest in marketing for Digiday+ members and is distributed over email every Tuesday at 10 a.m. ET. More from the series →
As TikTok continues to mature, marketers are seeking more expertise to master the platform.
Last week, for example, drinkware brand Stanley announced that it had tapped Austin-based GSD&M as its first TikTok agency of record. While the formal agency-of-record relationship focused on TikTok specifically may be a rarity, agency execs say that marketers have been seeking more and more expertise when it comes to the platform. There's more recognition from marketers and brand execs that when it comes to TikTok, the speed and agility needed to create content, capitalize on trends and manage the logistics needs a streamlined approach with a lead agency.
"The volume and speed of content creation publishing on TikTok are unique compared to a lot of other channels," said Liz Cole, chief social officer at VMLY&R. There are "a lot of the behind-the-scenes and business affairs aspects involved in publishing on TikTok. Talent, rights, legal, compliance, all that can be tricky to navigate quickly. You need a team that's very well-versed in that and able to make good recommendations. That's not always the case in an agency set up to do TV commercials and banner ads."
Requests for help with TikTok – however that comes – have been more intense in the last year, according to Cole, as it's "becoming clear and urgent to a lot of marketers that they need to be there." While VMLY&R isn't TikTok AOR specifically for any of its clients, it does handle TikTok strategy, creative and production for clients like Wendy's, among others, who would refer to the agency as social AOR, digital AOR or creative AOR, explained Cole.
When it comes to requests for help with TikTok, some marketers will issue requests for proposals to agencies directly – search consultants said they had not seen RFPs specifically for TikTok – the requests for agencies help with the platform are often less formal than that. Often it will come up as brand execs or chief marketing officers looking for guidance on how to stand out on what's becoming a much more crowded and complex environment.
"We hear it all the time as brands are moving from experimenting with TikTok to wanting to truly have a strategy and path forward on TikTok specifically as a platform," said Jeff Matisoff, partner at Jellyfish, adding that much of the time it's more about marketers asking for help informally than formal requests. "Marketers are recognizing TikTok as a platform first and wanting to move agilely and seamlessly across media and content, organic and paid. The influencer, creator nature at the center of it becomes a whole new way of having to build a strategy and work together on it," he said.
The value of specialization as well as "the big drum beat is around brands not just repurposing content for the platform" but creating specifically for it will likely lead more brands to seek out lead agency or AOR relationships, said Shannon Simpson Jones, co-founder at creative shop Verb. "I think as brands understand TikTok and the power of TikTok more, they are looking for agencies that really understand the platform and that expertise. Sometimes having that 'expert' label can mitigate that risk of knowing we're working with someone who knows the space better than we do."
Figuring out the creator space is also crucial when it comes to TikTok. The maturation of the influencer marketing space has also seen marketers seek AOR relationships with influencer agencies this year. Natalie Silverstein, chief innovation officer at influencer marketing shop Collectively, has been working with more brands on creator AOR relationships. In doing so, Silverstein has recognized the need for "specific expertise" to be successful on TikTok.
"That could be from finding right creators, briefing them to create content not just brand ads, helping brands find the right voice," said Silverstein. "The unique factors in the For You Page experience require expertise. You have to make truly entertaining content."
Austin Null, strategy director at McKinney expects the push for TikTok AOR or lead agency relationships to become more popular in the coming year. "I think it's definitely going to continue to trend that way," said Null. "Traditionally when agencies say they're 'creative AOR for so-and-so' it usually that refers to TV. With the new generation, Gen Z, Gen Alpha especially, TikTok is TV."
Null continued: "I don't think it's fully one-to-one but a lot more clients are starting to realize it's more than creating a funny TikTok or hopping on a trend, you really do need to have a holistic strategy to truly maximize the impact TikTok can have."
3 Questions with Casey Hurbis, Chief Marketing Officer of Rocket Mortgage
Rocket Mortgage recently partnered with the WWE for SummerSlam. Tell us why it makes sense for the brand.
This is our first time working with WWE. Quite frankly, I've had conversations with them over the last couple of years. One of the things we do, being a Detroit-based company, is we try to bring big, large scale events to our city to showcase the city. Detroit's always been a good market for [the WWE]. It was an opportunity for us to also partner with them not only as a brand, but also to help showcase the city. We really love the community aspect as well and WWE obviously is very strong in the community with their talent and their initiatives.
How was WWE talent leveraged?
We were the presenting sponsor of a featured match. One of the things that we're focused on here in Detroit is called Connect 313 [which is about] bringing digital literacy and access to our citizens of Detroit. [We had] some of the talent visit some technology centers with students along the way as well as having talent come to our offices and get a chance to share their stories and their professional journeys.
Share their stories?
We want to sponsor WWE [Summerslam event], but also want their talent to talk about the ups and downs of becoming a homeowner. It is unique [opportunity] where there are unique storytelling aspects that give us the ability to work together to either tell a shared story or support one another with our community efforts. And that's what gets exciting. It's not just putting your logo on something. It's also how you are able to use a multimedia platform to do several things beyond a big event. — Julian Cannon
By the numbers
Despite inflation's recent rise, a recent consumer survey of more than 700 pet owners, as well as Vericast's annual Retail TrendWatch for 2023, suggests pet owners will spend continue to spend on food, treats, supplements and hygiene products this coming year. It's unclear exactly how much will be spent but per data from the American Pet Products Association, pet owners spent $136.8 billion in total on their pets in 2022, which was roughly 11% more than what was spent in 2021. Consumers' perception of their pet plays into how much they spend on their animal. Find more details from the report on how pets are viewed below:
62% of pet owners view time with their pet as more important than time with their (human) partner.
Majority (76%) of pet owners view their pet as their child. This is most true for millennials (82%), followed by Gen X (75%), Gen Z (70%) and Baby Boomers (67%).
About 80% of pet owners commemorate pet birthdays. — Julian Cannon
Quote of the week
"It's really about inserting the products into everyday moments that influencers can bring to life, which is very different from how we typically talk about our products in the media. Influencers can help generate buzz and content for new products in a way that typically we cannot do."
— Benoit Veryser, vp of marketing at Lysol, when asked why the brand is changing the way it places products on TikTok.
What we've covered
https://digiday.com/?p=514518
September 28, 2023 • 4 min read
Some content creators are using generative AI tools to spark new levels of creativity and innovation and are sharing their experiences online in how they're using these tools to streamline their workflows and boost productivity.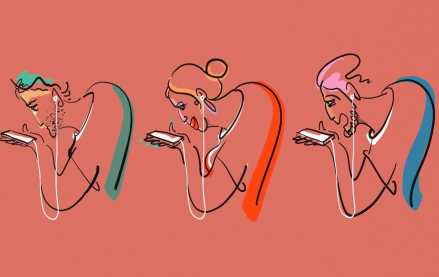 September 28, 2023 • 6 min read
In this edition of the weekly Digiday+ Research Briefing, we share focal points from Digiday's recently released reports on marketers' evolving social media tactics, including how they're using Facebook less and diving into YouTube Shorts more.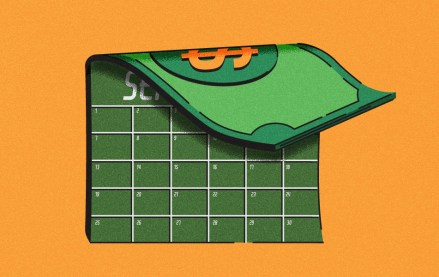 September 28, 2023 • 4 min read
In 2023, some brands' executive boardrooms are still insulated from the chill of crypto winter, for better or worse. But the rising pressure of crypto skepticism has made it more urgent than ever for companies to figure out how to use blockchain technology to support their core offerings and customer base rather than simply dropping branded NFTs and hoping for the best.