'They're selling themselves more than ever': Why production companies are feeling the squeeze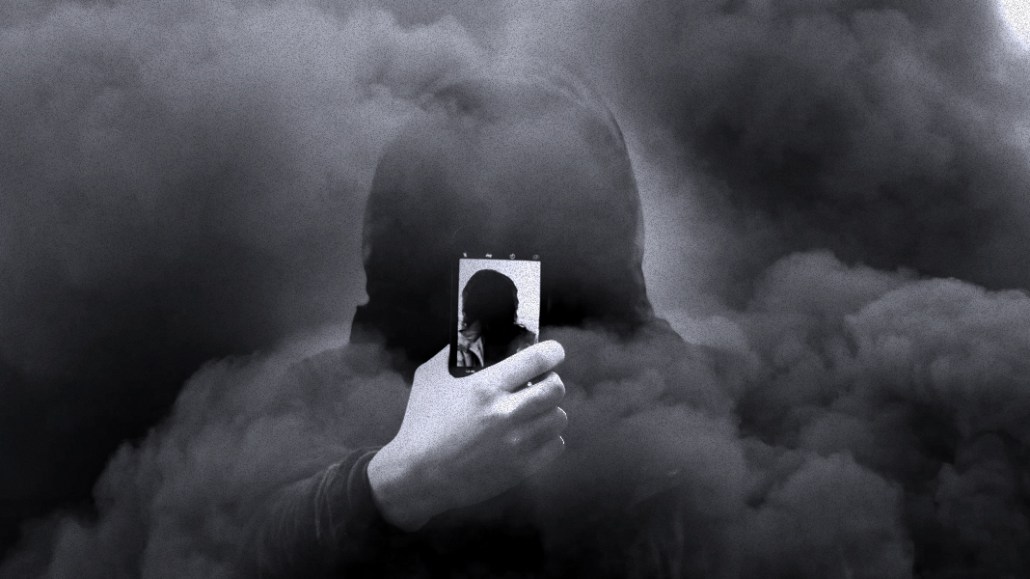 The pressures of a changing business model and the need to find new ways to work with brands isn't just affecting agencies. Production companies are now feeling the squeeze in a more competitive market where budgets are tighter, payment windows are being extended and one-time project work is becoming the norm.
The need for digital and social content has upended the production arm of the business. Once the last link on a linear chain of brand-agency-production company, the job of production has shifted from one type of company to all three. With more media channels to fill and more content than ever to create, brands have looked for ways to create that content faster and cheaper than before.
"How cheap can we do it is the first thing a lot of people talk about now, which is a shame," said a production executive at a creative agency.
That focus on cost and need for more content has not only squeezed production companies but it's also changed who is creating ads and fostered more competition than ever. Now, production companies are no longer solely competing with other production companies but with everyone in the ecosystem — brands, agencies, even some publishers — as many now offer production services in-house.
"You've seen a lot of content studios crop up in-house at big network agencies," said Mark Pytlik, CEO of Stink Studios. "That has no doubt eaten the lunch of a lot of larger-scale production companies."
The plethora of options for production has cropped up with the rise of content needed for digital and social channels, where full-scale TV commercial-style production isn't necessarily needed. Not only are brands in-housing production and agencies in-housing production, but one-stop shops for digital content like Creative Drive, Accenture Interactive and MediaMonks have also come to market and put a strain on production companies.
To make up for fewer big commercial jobs and tighter budgets, production companies have started to offer more services, like creative, directly to brands. That competition between agencies and production companies — with each offering the other's services to brands — has led to tension in the relationship between the two.
Digital content needs has changed who does what
"What's really confusing out there right now is that everyone is doing everything," said Jillian Gibbs, founder and CEO of production consultancy APR. "Agencies are producing, production companies are doing creative agency work. That's causing a little bit of distrust or lack of loyalty in the industry."
For full-service agency OH Partners, the decision to add an in-house production team came from an increased need to create work for digital channels and do so without bigger budgets from brands. That means it's more difficult to justify working with a production company for a smaller job.
"We've gone from making a few commercials a year to making social media content everyday," said Matt Moore, CCO of OH Partners. "You have to stretch those dollars so much further these days. The content [for those channels] doesn't have to be the same quality, so it's hard to outsource to larger production companies with some of those budgets." 
Simultaneously, production companies are offering new more collaborative ways to work with agencies, according to Moore, who says he's seen loan-out programs with directors where an agency may be able to work with a production company's director without hiring the full shop. "They definitely feel the pressure," said Moore. "We all feel the pressure. The challenge now is for production companies to work with brands and agencies in new and innovative ways."
Overall, the nature of the production company-agency relationship is in the midst of a "sea change," said Gibbs, adding that "it all stems from needing more content."
Constant contact
Some of this is leading to desperation. Over the last year, representatives for production companies have upped their outreach to agencies. Much to the chagrin of some agency producers, production company reps are sending out numerous emails about new work, new directors or new capabilities, calling to check in frequently, requesting in-person screenings just weeks after having already done so and repeatedly asking for coffee meetings to touch base.
"There's more of a hustle from production companies," said a production exec for a creative agency, adding that it's the first time they've seen this level of contact and that it's started to annoy some agency producers. "They're selling themselves more than ever."
That's led to the over-the-top salesmanship from production companies that agencies are now seeing, though agency sources say it makes sense. "I understand the hustle as a small agency owner," wrote Rebecca Rosoff, co-founder of The Kimba Group, in an email, adding that she's seen an uptick in calls, emails and invites from large-scale production shops.
"They feel like they've got to do it," said the production exec. "At this point, where budgets are smaller and jobs are less frequent, they don't have a choice but to do it this way right now. We have more options from production companies. Even as budgets go lower, production companies are still hungry for those budgets. The production companies are in a tough spot as are agencies right now."
Managing client expectations in a project work world
Not only has the kind of work changed the nature of who's behind the production, but it's also changed the relationships. Traditionally, a brand would hire an agency who would then hire a production company. In a best-case scenario, an agency and production company would then foster a long-term relationship where the production company then saw repeat business from that agency.
Now, according to agency and production sources, the long-term relationships are few and far between as in-housing production has become more popular and clients have zeroed in on cost without understanding the logistics of what goes into a production. That can put a strain on the relationship between agencies and production companies.
"There's a lot of pressure that agencies are under from clients," said Matt Kasindorf, svp of agency management services for the 4A's. "Everything from extended payment terms to project work to getting things done less expensively and faster. When agencies get those pressures, it's not that they're being nasty, they're putting those same pressures on production companies and other suppliers to help meet client demand."
Of course, what's at issue is not just client demand but a different power dynamic. While clients' lack of understanding of the logistics of production has likely been a problem for decades, the rise of project-work relationships between agencies and clients has exacerbated that issue. In a project-based relationship, agencies don't necessarily feel as comfortable pushing back at clients or manage their expectations but rather please them at all costs to potentially be hired for another project.
"What the industry is experiencing is the client's desire for a lot more, for a lot less because they need more and more content," said Matt Miller, president and CEO of the Association of Independent Commercial Producers. "But I think one of the issues is that rather than necessarily trying to educate them about how things work and what's realistic in their expectations, you get a lot of placating."
At the same time, digital channels have not only changed the amount of content needed but the type of production that's involved. What's made strictly for digital or social channels doesn't necessarily require the same types of cameras or crew size. That has also impacted clients' view of production.
"Everybody wants to be a producer these days, especially the client," said the creative agency production exec. "Everyone has an opinion on production these days because, with smartphones, everyone feels like they have a little insight or expertise. People forget the amount of labor that goes into it and they absolutely don't understand why they need to spend. There are still so many things that go into it that don't go away because you're watching it on a smaller screen."
Clients' focus on cost and perceived understanding of production has made it harder for production companies to have frank discussions with agencies or brands about what it takes to make something, especially when that client may only be working with that agency or production company on one project.
"Everything is becoming increasingly commoditized, and that's a big problem," said the head of a production company. "There was a time when as a production company you could have a conversation with a brand or agency about why you were coming in over budget and make the case for the value that that extra cost was bringing. Now, more than ever, with so many media channels to fill and content to create, it feels like brands go into engagements with very set numbers in their head for that content, and if certain production companies can't deliver on that price, it means they'll find somebody else who will."
https://digiday.com/?p=345375