'The fee model has not changed': Why agencies' biggest problem is their business model
August 6, 2019 • 5 min read
•
•
Agencies' fee-based business model hasn't evolved in decades — and that may be a significant factor in the industry's struggle to manage costs. With clients suppressing fees, asking for longer payment windows and seeking more project work, rather than long-term relationships, agencies may need to reimagine their business model. 
Typically, an agency's business model is one that is based on a client paying an agency a fee for its services. The fee is based on the number of full-time employees working on that business as well as the scope of the business that the agency handles. The scope of a piece of business will vary by client and by agency, but it will likely be based on the number of campaigns as well as the number of assets and deliverables for those campaigns. An agency will figure out the hourly fee to charge a client based on the number of full-time employees across its various disciplines needed to fulfill the scope of the assignment. That number will factor in the cost of the employee plus the agency's profit margin. 
That model is one that many agencies employ, regardless of whether they are handling creative, strategy, social, experiential, branding, customer experience, digital transformation, media, search, SEO or performance marketing. Roughly 60% of agencies surveyed by the 4A's use that kind of labor-based fee model, according to a study conducted in 2014. That same study found that 16% of agencies used a mix between a commission model (where an agency is paid a commission off of the media it buys for a client) and other fee-based structures, said Matt Kasindorf, svp of agency management services for the 4A's. 
"The fee model has not really changed, and that's the problem agencies face today," said Jay Pattisall, a principal analyst at Forrester. "When you talk about the squeeze and the margin, what the client and the procurement organizations are doing is that they are pulling back on the fee such that what they are paying the agencies barely covers the cost of the agency employee." 
Why it squeezes agencies
Agencies using a fee-based structure with clients will often receive a retainer from clients for a specific set of services on a monthly basis. As clients have looked to cut costs in recent years, they have tried to rein in agency fees, push out payment to longer and longer windows (beyond 90- or 120-day payment windows) or switch to working with agencies on a project basis. This shift means that agencies, already dealing with thinner profit margins, can no longer expect a consistent revenue on a monthly basis. 
"Due to years of overcharging, or the perception of overcharging, many brands have grown wary of retainer-based engagements with agencies and prefer to 'shop around' when it comes to selecting their creative partners," wrote Rebecca Rosoff, co-founder of The Kimba Group, in an e-mail. "Project-based engagements make staffing a challenge. Retaining top talent was already a challenge for most agencies, but now, agencies have to provide services for a cross-section of disciplines since the media landscape is so fractured." 
"What the agencies are then faced with is inconsistency in revenue, very tight margins and long waiting periods before they are being paid," said Pattisall. "They're in a situation where they have to bankroll themselves and make the payday for several months before their bills are paid from their clients. Those compounding factors have created the economic issues that agencies are contending with." 
Generally, these issues are more complicated for legacy agencies that are working to adapt to a new model. "The newer agencies, having been created in the last decade or so, their business models are newer and more accustomed and attuned to project-basis arrangements," said Pattisall. "They have grown up and grown able to adapt and work with a project-fee situation. They also tend to play in capabilities and categories that are more highly desirable and paid for, digital specialties, programmatic, search, performance, digital experience development. These are execution-style capabilities that clients are willing to pay for." 
The switch to project work versus a long-term relationship with a retainer fee-based structure will also change the way an agency works on a piece of business. "In the retainer world, you had people who were assigned to a particular piece of business 100% of the time, and they just continued to work and to rethink things until the end," said Kasindorf. "In a project world, you're paid for a certain deliverable. You have to figure out how to get that deliverable done in an efficient and effective way. Or you're paid for a number of hours and if you aren't keeping track of your hours, you will burn through your margin and potentially lose money on a project. It takes a lot more scrutiny to make sure you're running that well."
How we got here
Prior to the fee-based structure — which became much more popular following the creation of Omnicom in 1986 — agencies would generally take a 15% commission of a client's media buy, and that would cover agency costs. 
"If you sold an ad for $100, you would get the $100 from the client, and you would pay the media $85, and you would take that 15%," said Kasindorf. "Correspondingly, there was a mark-up on production that would be equated to a 15% commission. The mark-up on production was 17.65%." 
Of course, at this time, agencies had creative and media capabilities under one roof. "That commission fee tended to be robust enough that it paid for a number of services to be applied to that," said Pattisall. "In essence, creative and strategy were being thrown in for free because the real money maker was the media placement." 
As media and creative were split, the agency business model transformed from a commission-based model to a fee-based model.
"Agencies used to be part of one piece of [marketing,] but as the CMO role either goes away or transforms into CRO, CPO, CIO, agencies are learning how to speak different languages with these marketers as they learn to speak different languages," said Kasindorf.
https://digiday.com/?p=342655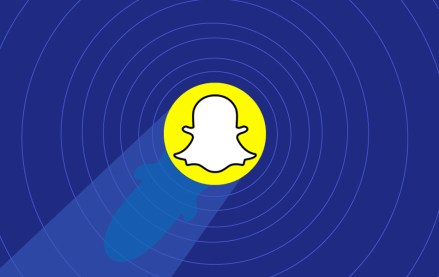 September 29, 2023 • 3 min read
•
•
"We are not diminishing the importance of AR," he said. "In fact, we are strategically reallocating resources to strengthen our endeavors in AR advertising and to elevate the fundamental AR experiences provided to Snapchat users."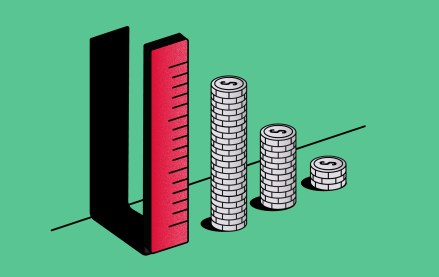 September 29, 2023 • 4 min read
•
•
In Q4 of this year, Activision Blizzard Media is launching in beta a new measurement tool dubbed the Attention Measurement Scorecard. The goal: to raise brands' and marketers' confidence in in-game advertising.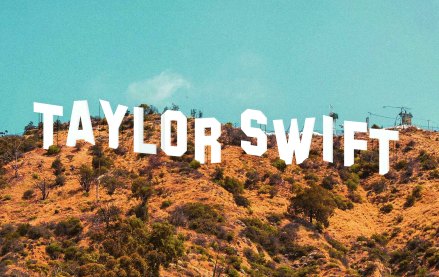 September 29, 2023 • 4 min read
•
•
The concert film will likely help build on cinema advertising's momentum after Barbenheimer.