'You give an inch and they want a mile': Extended payment terms are still a problem for agencies and vendors
June 21, 2019 • 7 min read
•
•
The long-simmering issue of agency payment windows has been brought back to a boil.
Last month, General Mills announced it was looking for a new creative agency. While agencies took issue with many facets of the RFP — ownership of creative ideas pitched, as well as no compensation for the pitch process, per an Adweek report — a payment window of 120 days was chief among them. "We seemed to have struck a nerve," General Mills CMO said in a statement earlier in June.
General Mills said that its payment terms are in line with several other big marketers. But in those terms, agencies see not only a longer wait for payment, but a signal within the industry that marketers may value the flexibility of agencies and vendors more than anything else, and that the trust between agency and brand is in danger.
While the burden of extended payment windows is nothing new, some major marketers have pushed payment out further and further over the past decade, turning a tactic initially used to manage cash flow following the 2008 financial crisis into a standard practice, particularly among large CPG brands with marketing budgets over $500 million.
And over the last six or seven months, some big brands have started asking for more. Chrysler succeeded in pushing its payment window to 180 days last fall, according to a source familiar with the media review. (Chrysler declined to comment for this story. Starcom, which won the business this past December, also declined to comment.) And around the same time, in what may be an anomaly, a big brand started asking for payment terms of a full year, according to the 4As, which received complaints from creative and media agencies about the terms. The agencies ultimately said no, but the client reportedly wanted to work out a deal where on paper it looked as if the agencies had agreed to payment terms of one year.
Brands asking for extended payment windows make sure to note that their agency relationships are in good health. General Mills said in a statement that it still works with several agencies and that it has "excellent relationships" with its agencies. Mondelez, a brand that has required a 120-day payment window since 2013, said that it works to make sure the "overall relationship remains mutually beneficial."
But agencies continue to see a damaging creep. "There's somehow become this desire to keep one-upping the previous deal," said 4A's president Marla Kaplowitz. "We've reached that point where you've pulled as much as you can."
Worth the wait?
Brands, sensing they have to sweeten the deal, have begun offering agencies new incentives to agree to those longer windows.
Historically, brands have suggested agencies use supply chain financing through banks to get some revenue in before the brands' payments are due. Those early payments come with hefty fees, and in recent months, some of the marketers asking for extended payment terms are telling their agencies they will reimburse the agencies for those fees if they agree to extend their payment windows, said an agency-side source familiar with this offer.
But that can also be a big risk for agencies who agree to it, as it's possible that the client will revoke its offer to pay the fees later, that source added.
It's unclear if General Mills and Mondelez are among the brands offering this incentive. Both noted that they have either financial tools or ways to help alleviate the financial burden of extended payment windows. Both brands did not respond (Mondelez) or declined to comment further (General Mills) when asked to explain what those are. Major marketers, including P&G, Anheuser-Busch, Coty and Mars, brands known for extended payment windows, all did not respond to requests for comment. Kellogg declined to comment.
"Some of these are the same brands that are sparking off about the need for greater transparency, but they don't want to talk about the shenanigans for extended payment terms and supply chain financing," said Tom Finneran, 4A's evp of agency management services.
Someone will take the deal
With or without these incentives, the agencies who do agree to the extended payment windows set a precedent — and there are ripple effects. While some agency sources argue that the issue of extended payment windows isn't nearly as widespread as it has been reported, if more brands are able to attain extended payment terms, that makes it much more difficult to stop; one executive at a media advisory firm said some brands now ask agencies if they will agree to 120-day payment terms before they enter the pitch process.
"You give an inch and they want a mile," said Lisa Colantuono, president of the search firm AAR Partners, adding she believes that industry trade groups like the 4As and the ANAs should work together to take a stand against extended payment windows. "Little by little, it's going to keep increasing. What are we going to do now? Do work and not get paid for half a year?"
Some agency sources said that in asking for extended payment windows, the brands asking are doing so to get more flexibility with their cash flow. That puts agencies in a difficult position, though some in the industry feel agencies should not have to solve clients' problems.
"Why should large brands be granted such superior rights to abuse agencies?" wrote Paul Knapp, CEO of Young & Laramore, in an email. "Agencies need to take a stand and say 'no thanks' — or, charge a healthy premium for the loan they are providing the brand."
Shit rolls downhill
But when an agency takes the deal, the effect reverberates. "If the big agencies are getting squeezed, they're not going to eat it; they're going to squeeze suppliers," said Allen Adamson, brand consultant and co-founder of Metaforce. "Anyone with leverage is going to pass it on."
As previously reported by Digiday, publishers and ad tech vendors are also affected by extended payment windows. The problem can get especially precarious for supply-side platforms, as they will have to pay publishers in the traditional 30-day window and are at the mercy of demand-side platforms to pay them back.
"There's not a lot of recourse," said one SSP executive. "Because of the relative commoditization of supply relationships with DSPs, those supply relationships are more or less interchangeable. So, if you want to raise a stink and become a problem with payment terms, well then generally it could be easier for them just not to work with you anymore and find a company that is more willing to accept their delays in payments."
A strained, commoditized relationship
To some, the push on payment windows is a sign of a greater problem within the agency-client relationship as well as the agency-vendor relationship.
"This is the commoditization of creativity," said Adamson. "Ad agencies are getting squeezed because clients can. It will keep going, with windows getting longer and longer, because if you believe you have nothing different to offer, then you're going to have to compete on price, and once that happens, it's a race a bottom."
Some argue that commoditization in the media space has been happening for some time. "The dirty secret a lot of media is that the services are commoditized," said the SSP executive. "There's very little that really differentiates one agency from another. They'll all talk about fancy creative terms, but it's all the same thing. And that goes for every step along the way. It's not just agencies, it's the DSPs — it's everybody. So if you have this ecosystem where the only thing you compete on is price."
For others, commoditization of agencies and vendors is a signal of a larger problem within the partnership.
"Payment terms are the canary in the coal mine," 360i CEO Jared Belsky wrote in an email. "Trust is the larger issue as well as partnership. It is more than fine for clients to be demanding, to ask for the sun, moon, and the stars as it relates to ideas, quality, a great team, transparency and great measurement.
However, if right before the partnership starts, the client demand is to work for free for the first six months, the better question agencies need to start asking clients is, 'Is this how you want a successful marriage to start off?'"
Jared Belsky was previously listed as the founder of 360i in an earlier version of this piece. However, he is the CEO. We have corrected the error. 
https://digiday.com/?p=338551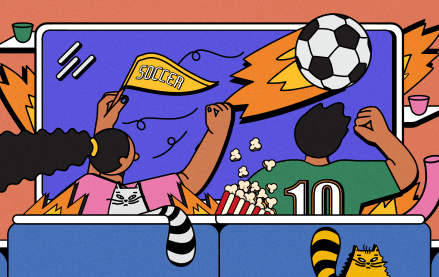 December 1, 2023 • 4 min read
Even if a game isn't make or break, sports leagues and brands want fans to be paying attention — and they're hopeful new strategies will get it.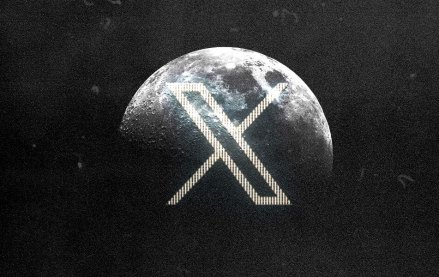 November 30, 2023 • 4 min read
In the packed DealBook conference in New York yesterday, owner Elon Musk bluntly told them to shove it.
November 30, 2023 • 2 min read
WorkTok, or CareerTok, is in full force. Combined, those hashtags on TikTok have over four billion views and it is benefiting Gen Z.