Singtel has appointed investment bank Moelis to explore a potential sale of Amobee
February 22, 2022 • 6 min read
Ivy Liu
After publicly discussing the potential divestiture of Amobee late last year, Singtel has engaged the services of investment bank Moelis kicking off a process that could see it part ways with its ad tech subsidiary.
Their M.O. as it relates to technology is to authorize a buy, sit on that asset, and then see if it performs.
Multiple sources familiar with the developments told Digiday that Moelis & Company has circulated documents with third parties outlining the state of Amobee's financials. Singtel's ad tech subsidiary essentially consists of three business units that it acquired over several years, with potential outcomes including a wholesale sell-off of the company or even a break-up of the assets.
A Singtel spokeswoman declined to comment. A spokesperson for Moelis & Company was unable to respond to Digiday's request for comment by press time.
In May last year, the Singapore-based outfit revealed that it had kicked off a strategic review of its non-telco assets, which also includes cyber security firm Trustwave. This took place after Singtel announced that it booked a $438 million "non-cash impairment charge" against its Amobee investment for the second half of the financial year ending March 31, 2021.
In an accompanying statement, Singtel Group CEO Yuen Kuan Moon spoke of how the Covid-19 pandemic impacted performance over the period and that "we need to focus our strategic agenda" after "Amobee saw an almost year-long contraction in advertising spend by some of gate largest agencies its and advertisers in North America."
Now it would appear that process has moved along significantly with separate sources informing Digiday Moelis has been in contact with potential suitors with documents outlining its financial performance over the previous financial year when gross spend neared $700 million.
However, Digiday sources that have seen the documentation said net spend on the Amobee platform ends up closer to $160 million with its demand-side platform understood to account for the vast majority of its revenue, close to 75%. The documents circulated by the investment bank indicate the remainder of Amobee's revenue is generated by its TV planning and buying tools (for both linear and connected devices) as well its email marketing activity, according to sources.
A $1B investment
In its current guise, Amobee consists of three different units, the result of a six-year-long acquisition spree dating from May 2012 – two months after Singtel bought Amobee for $321 million – to July 2018. This was a period of time that saw it collectively fork out more than $770 million in a number of deals. These included AdJitsu and GradientX (fees were not publicly disclosed), Adconion ($209 million), Kontera ($150 million) in a dual sweep, DSP Turn ($310 million), and Videology ($101 million). Singtel's total investment in the Amobee platform is said to be close to $1 billion over this period.
Videology joined the fold as part of an auction process following the one-time video advertising giant's fall from grace which culminated in its May 2018 Chapter 11 bankruptcy filing. Since then Amobee has gone about putting these assets to work with Digiday sources indicating that video inventory now generates close to 40% of the demand on the Amobee DSP.
For instance, the ad tech outfit struck a deal with ITV to launch Planet V whereby the U.K. broadcaster licensed its technology to help media buyers book inventory against VoD and live-streaming content on a self-serve basis.
More recently, Amobee partnered with RTL Group to integrate the pan-European broadcaster's SSP with the Amobee DSP in a tie-up that was labeled as "TechAlliance" whereby the two would try to introduce the efficiencies of programmatic media trading to TV advertising.
Leadership changes
There has also been a number of changes at the top of Amobee in recent years with the exit of Kim Perell, the ad tech subsidiary's CEO since 2016 who initially joined Amobee via way of its 2014 Adconian purchase, announced in late 2019.
She was immediately replaced as Amobee CEO by Samba Natarajan, a Singapore-based exec who also served as chief executive of Singtel's Group Digital Life. More recently, Singtel named Nick Brien as Amobee CEO in July of 2021, just two months after it revealed its strategies review. 
In its annual report for 2021, Singtel confirmed that Amobee's revenue dropped 18% compared to the previous year and that options it was exploring as part of its strategic review included "a full or partial divestment or business combinations with other industry players."
Telcos' great ad tech sell-off
Any deal to result from the ongoing discussions would add fuel to the fire of the M&A frenzy that has characterized the ad tech sector since 2021 after the economic uncertainty caused by the Covid-19 pandemic prompted a lull in dealmaking activity in 2020.
It would also represent a case of a telco parting ways with its ad tech assets after investing billions of dollars in the hope of the successful diversification of revenue streams to include significant amounts of media spend.
In the past year, this trend was spelled out with the high-profile sale of Yahoo to private equity firm Apollo Management by Verizon, meanwhile, rival U.S. telco AT&T drew a line under its ad tech aspirations with the sale of Xandr to Microsoft.
Both of these sales were understood to have come at a significant write-down compared to the telcos' initial investment with concerns over privacy thought to be at the heart of both companies making a U-turn on their earlier strategies.
One source with intimate knowledge of the inorganic growth of Singtel's ad tech interests, who spoke upon the condition of anonymity given potential future relationships with the telco, told Digiday the Singapore-headquartered telco "blows hot and cold" on such investments. "Their M.O. as it relates to technology is to authorize a buy, sit on that asset, and then see if it performs for at least a year, if not two before it looks at doing something else."
Exception to the rule
The same source then went on to say, "You have to ask yourself is there a buyer out there for it [Amobee]? It seems like the people who could afford it, other than private equity, have already kind of made their play."
However, it is worth pointing out how, in contrast to AT&T and Verizon's ad tech sell-offs, T-Mobile is continuing to invest in its advertising ambitions with the U.S. telco appointing ad tech veteran Mike Peralta as vp of its Marketing Solutions unit in June last year.
Furthermore, in early 2022 the telco spent an undisclosed sum on Octopus Interactive bringing a national network of interactive video advertising screens installed on a fleet of Uber and Lyft vehicles within the ranks of the self-described "fast-growing advertising technology business." Commenting on the purchase, Peralta spoke of how T-Mobile intended to leverage its cellular network to distinguish itself "beyond linear and traditional digital channels."
However, as with all investments, there is no guarantee of an ROI even in the case of cash-rich telcos. Just look at how Altice-owned Teads, an ad tech company the Europe-based telco purchased for $307 million in 2017, withdrew from its earlier planned IPO – a process which (if successful) would have valued it at $5 billion – after investors balked at the prospect in mid-2021.
All of this just goes to show that investment theories are great, but successful execution of them is hard.
https://digiday.com/?p=439977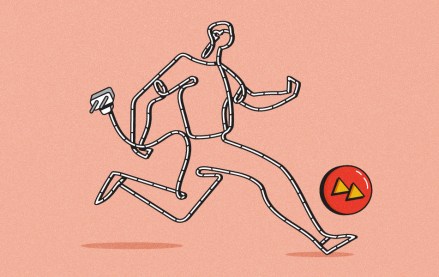 September 22, 2023 • 4 min read
Women's sports are having a moment. Brands, media companies and agencies are looking to get in on the action.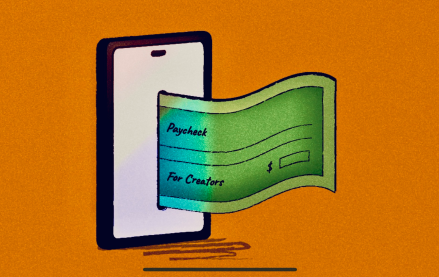 September 22, 2023 • 6 min read
The Hollywood strikes were supposed to be a game changer for many of them, but the situation hasn't quite lived up to the hype.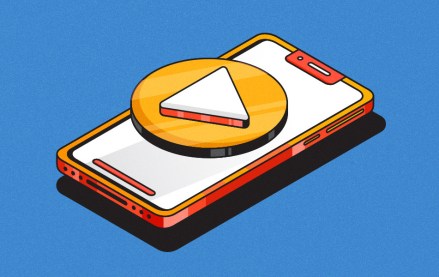 September 22, 2023 • 5 min read
Given the rise of short-form video, agencies that focus on the format, rather than specific platform expertise, will reap the rewards.