Once a titan in the online video advertising world, generating good revenues for both advertisers and media owners, Videology has become an ad tech casualty.
Videology raised more than $200 million in venture capital funding and collected a string of investors, including Comcast Ventures and GroupM. In a dramatic fall from grace, which Videology blamed on the market's slower-than-expected adoption of programmatic TV, the video ad tech firm filed for Chapter 11 bankruptcy earlier this month, owing GroupM more than $35 million. Last year, it had to cut costs by shedding 6 percent of its global head count.
Former Advertising.com founder Scott Ferber started Videology in 2007 with the promise of applying software to enable the convergence of TV and digital video. The digital video market was just emerging, and the firm's media business scaled fast, winning the support of the world's biggest media buyer, WPP's GroupM.
Ferber, in a statement, pointed to the glacial pace of change in the TV world.
"The industry is only in the early stages of the TV and video advertising transformation that we were built to power, and it will take resources, capital and time to help transform a market as large as TV. Therefore, we announced last week that we have entered into an agreement to be acquired by Amobee, and filed for Chapter 11 bankruptcy protection, which will allow us to continue to serve our clients and partners while we reprioritize our strategy and continue to invest in the business for the long term."

Videology's model was based on being an easy decision for agencies to push more money into video. Its close relationship with GroupM didn't hurt, of course. Unlike display advertising, video ads have always been in short supply, and publishers lacked the inventory to meet client needs. Videology offered a solution, aggregating supply to provide the scale required by advertisers accustomed to the economics of buying mass reach for cheap prices on TV.
"Clients would ask their agencies, 'Why aren't we doing much online video?' Videology was a nice answer to this question, and their positioning was good as they presented themselves as a quasi-TV buy that sat alongside TV budgets," said Paul Wright, CEO of ad tech firm Iotec and former Omnicom chief digital officer. "The agency drove online video spend and was no doubt a good trading deal."
Ad tech middlemen have faced constant pressure from competition from the Facebook-Google duopoly, and Videology was no exception. In 2015, Google announced it would pull all YouTube inventory from Videology's ad exchange. From that point, it was only possible to buy YouTube inventory via Google's own buy-side tools, DoubleClick Bid Manager and AdWords.
"YouTube's decision to only allow DBM to buy its inventory is a move Videology never recovered from," said Kevin Wong, senior manager of digital and programmatic at auditing firm PwC.
Meanwhile, programmatic technologies evolved and new players introduced new ad monetization formats beyond pre-rolls, such as outstream video, that were popular with publishers. Budgets for digital video went from being the domain of agency TV buyers, as a bolt-on to linear TV campaigns, to being handled by programmatic teams. Videology, which was still a managed rather than self-service model, wasn't well-equipped to adapt, according to sources.
"They weren't able to act fast enough or lead the market as they once did," said Ellie Edwards, co-founder of The Advisory Collective and a former Dentsu Aegis executive. "They rested on their laurels a bit because of that [GroupM] partnership."
The spotlight on agency transparency that kicked off in 2016, with the Association of National Advertisers' report on agency and vendor business practices, put pressure on Videology, according to industry sources. GroupM was well-known as a major partner to Videology, and the association created a perception problem with some.
"One of the problems with Videology over time was that the WPP association was so strong; some people saw it as a subsidiary of WPP," said an agency executive. Added another: "They couldn't aggressively go after client-direct relationships when advertisers started questioning the bias in agency nondisclosed programmatic offerings."
Big marketers have since taken more control of their media buying, driven down costs in the negotiation process or consolidated their digital spending, which disadvantaged Videology. "As Videology is very much a software optimization company, they are a layer in the digital buying system," said a former brand global executive. "Clients are wising up to the fact the 7 percent fee offer made in a [typical agency] pitch is complete nonsense, and the all-in fee is just a cover to hide markups."
"Putting all their eggs in the GroupM basket alienated them from other agency holding groups," said a former agency executive from one of the other groups. "You can't be neutral. They got into bed with the biggest media buyer, which is a great strategy, but a dangerous one, too."
"Videology was likely shackled by the fact they couldn't disclose all their partnerships and relationships," said Edwards. "The market has evolved since their inception — marketers are smarter, people want to know more about where their ad dollars are going, and who and how you're trading — maybe they couldn't disclose that."
https://digiday.com/?p=287808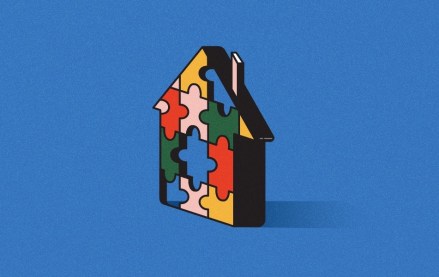 September 22, 2023 • 4 min read
Apartment Therapy's president Riva Syrop took the stage at the Digiday Publishing Summit to discuss the convergence of commerce and sponsorship revenue within its Small/Cool event.
September 22, 2023 • 4 min read
Media execs took stage at the Digiday Publishing Summit to discuss the growing importance of ROI in ad campaigns this year.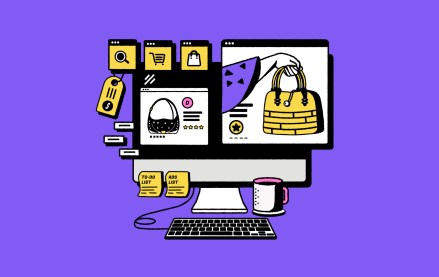 September 22, 2023 • 4 min read
CEO Satya Nadella said AI assistants will be as ubiquitous as PCs and will help users navigate across apps, operating systems and devices.