With spending on Amazon accounting for 43 percent of all the online revenue in the U.S. last year, the choice for brands is no longer whether they work with Amazon — it's how they do it. And the kind of data Amazon sends back to retailers — or lack thereof — is what makes most brands seethe.
"It's complicated to sell on Amazon," said Marketplace Ignition CEO Eric Heller. "Amazon creates an internal competition within itself with its two different sales teams."
The two teams are Vendor Central and Seller Central: Vendors are retailers that sell wholesale to Amazon (first party), while sellers are third parties that sell via Amazon.
"Amazon's not a great partner," said one small retailer that has chosen to sell directly to Amazon. "If you sell directly, you get some access to some tools within Vendor Central. But then you have to pay for an enhanced data package to get any more."
It has become complicated for brands to figure out how to get on Amazon and what their strategies there should be. A complicated selling structure that is unlike traditional retail partnerships and the recognition of how massive and powerful Amazon has become in this space makes it tough to figure out whether brands should go direct or retain control over their products.
Selling direct
On Amazon, invitation-only Vendor Central differs widely from Seller Central. Closer to a traditional retailer relationship like with Nordstrom or Macy's, registering as a vendor means Amazon becomes a full-time distributor of the brand's products (earning the "Fulfilled by Amazon.com" label). It buys the inventory as a purchasing order and handles shipping and returns. Many brands choose to go direct: Nike was the latest last week with its game-changing decision, which opened up as much as $500 million in new revenue annually.
Selling direct on Amazon has been important for Lifetime Brands, which owns home and decor brands including Farberware and KitchenAid. "Lifetime Brands not directly selling our brands on Amazon does not mean that our brands will not be on the site. It just means we're not representing ourselves," said Jeff Berman, president of retail direct and e-commerce. From a data perspective, the brand focuses on the data it does get: search relevance and a comparison of your own brand to competitors. "The thing we have learned is that these are Amazon's customers. You don't sell to Amazon. Amazon gives you the opportunity to sell to their customer."
For brands focusing on e-commerce data, becoming direct vendors to Amazon gets them basic analytics, and for an additional fee, they can receive what is known as "basket analysis," which tells them what people bought after looking at their products. Because Amazon ships the product, brands get no visibility into who its customers are, according to multiple executives. "A lot of retailers are nervous about vendor relationships when they sell to Amazon," said Heller. "This is obvious. You don't get data about customers because you're not the shipper."
Basket analysis and wholesale data is limited: Retailers can know some basic information, but no conversion rates. The idea is that Amazon owns the customer relationship, not the retailer, so it won't give anyone email addresses or allow contact.
When Elaine Kwon, now the head of Seattle-based e-commerce consultancy Kwontified and the former chief of Amazon's luxury retail division, was at the company, she said big brands would often call her up to ask what was being sold and where in the U.S. customers lived. "On a case-by-case basis, buyers can do it if they get a green light from superiors," said Kwon. "That part is so vital to growing online."
Becoming a seller
Amazon is notoriously tightfisted with the kind of customer info it passes on to brands. And for those who go for third-party selling, essentially known as Seller Central, Amazon offers more. Brands doing third-party selling on Amazon get data on who is buying product and conversion metrics — essential so brands can improve content and copy on their product pages, according to Heller. Reviews and how products are presented have become crucial: A majority of online shopping searches now begin on Amazon, and being able to understand how people are seeing and responding to images and video on product pages is necessary for customers. "You start with a list of products, put out an A-plus page, then subscribe to Vine, get your reviews," said Berman. "There is a formula to success. You have to follow that formula."
Third-party selling also lets brands control pricing. Brands do have the option to let Amazon control fulfillment and purchasing, and Seller Central gets flexibility on listings. Amazon itself has reallocated more money from wholesale direct (vendor) to third-party marketplace teams, according to Kwon. There are more brands there and more levers on the seller side, and its 2 million-plus third-party merchants use algorithms to keep prices moving up and down, akin to a stock exchange.
Tough Mudder, which is currently working with Amazon on a branded-content play where it creates original content and also has existing vendors sell products Tough Mudder customers may need for races and events, said Amazon seeks approval for what brand of deodorant, for example, it shows on its page from the brand first. Amazon doesn't give it data on who is buying the actual products, according to Kevin Bent, Tough Mudder's vp of business development. "Our servicing team watches the volume of traffic on the page to hit our numbers, but we haven't gotten to that granularity yet," he said. "We've got a partner that's flexible. And this is still so new."
Marketplace, or Amazon's third-party sellers, is now Amazon's largest revenue source after direct wholesale retail. The company had 1,200 open jobs in April for seller services alone, according to CB Insights.
When retailers go wholesale, they forgo all economy over pricing. Kwon said that can be to the detriment of brands. "When you sell a pair of $100 shoes to Amazon, it may sell it lower or higher, based on performance. Amazon also matches the price of other retailers," she said. And depending on the season — Prime Day or holidays — there may be a price reduction. "It may be OK in the short run, but because of Amazon's intensely competitive structure, you may end up having to lower your own prices."
Kwon's firm crunched some numbers and found major brands across categories that sell direct have suffered a decline in sales revenue, even as Amazon's own e-commerce numbers were increasing. (Amazon accounted for 53 percent of U.S. e-commerce sales this year.)  Part of that is because of the price cannibalization. 
Vendor Central was presented as a coveted option from Amazon. Brands get a dedicated buyer assigned to them the way it works in traditional retail. They also get marketing with dedicated brand stores, higher visibility of products and enhanced product pages. And because 55 percent of all searches begin on Amazon and the way Amazon presents results, it is better for brands to have any leg up they can over other sellers.
A lot of it comes down to brand protectionism: Last week's Nike deal came with the promise that Amazon would stamp out unauthorized dealers and counterfeit resellers on the gray market on the platform. If fulfilled, that alone is probably worth the trouble.
https://digiday.com/?p=243688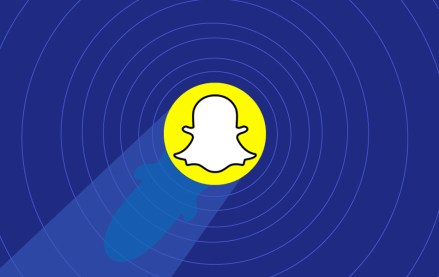 September 29, 2023 • 3 min read
•
•
"We are not diminishing the importance of AR," he said. "In fact, we are strategically reallocating resources to strengthen our endeavors in AR advertising and to elevate the fundamental AR experiences provided to Snapchat users."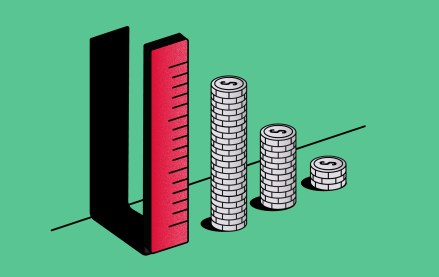 September 29, 2023 • 4 min read
•
•
In Q4 of this year, Activision Blizzard Media is launching in beta a new measurement tool dubbed the Attention Measurement Scorecard. The goal: to raise brands' and marketers' confidence in in-game advertising.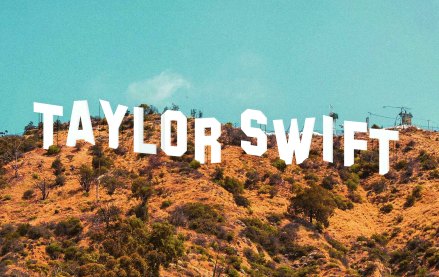 September 29, 2023 • 4 min read
•
•
The concert film will likely help build on cinema advertising's momentum after Barbenheimer.