Subscribe to the Digiday Retail Briefing: A weekly email with news, analysis and research covering the modernization of retail and e-commerce.
The era of direct-to-consumer is here, and home shopping is spinning up its pitch to brands.
Qurate Retail Group, the parent company that owns the two home-shopping networks QVC and HSN as well as e-commerce site Zulily, employs 1,500 people globally who are tasked with pumping the two networks with an ongoing stream of new brands and products.
Mike George, the CEO of Qurate, who was previously the CEO of QVC, said that Qurate is pushing QVC and HSN to be more channel-agnostic as customer behavior evolves and more people shop online. It's pushing out new video content through a 150-person in-house team to run on Facebook Watch, Instagram TV and YouTube. That team then pushes that content out, hoping to raise awareness with new, younger audiences known for being cord-cutters. While George said that the majority of viewership still happens online, Tag Heuer Replica Watches 80 percent of sales across QVC and HSN take place online or on mobile. The new strategy brings the content closer in alignment to where the purchase actually happens. For example, cosmetics brand Urban Decay, for example, launched on QVC in August through QVC's online channel only.
But content strategies and new channel platforms are only as successful as the product the company is peddling. George sees QVC and HSN as having a clear opportunity to sell not just the typical home shopping fare — Dysons or Kitchen Aids — but the digitally native brands that are hitting growth walls several years in.
"In the early days, these [brand founders] are enthusiastic about what they're doing, with amazing results. But you leave those discussions thinking 'They'll find the real world at some point.' And the reality is that retail is hard, it takes scale, and it costs money to generate traffic," said George. "Once you get past the early adopter phase, it gets really challenging. We're talking to those companies that are hitting that next phase and figuring out what it looks like from here. They're starting to get our proposition."
That proposition, George said, is a chance to tell the brand's story, uninhibited, through QVC's and HSN's content channels. It gives new brands big exposure — the company claims to attract 2 billion viewers a month — and to audiences, they're likely not targeting themselves. It's also a global play: Qurate runs programming in Europe and Asia, which would help young brands build awareness before launching internationally.
Of course, the company is still fighting the existing stereotypes about home shopping — mainly that it's outdated, and for older people watching TV from their couches.  It's also dealing with the fact that even when customers learn about a new brand through its programming, they ultimately shop on Amazon, Sephora or the brand's dot com. Next year, he said, will be a year focus on innovation around new retail tools like machine learning, for better product recommendations and order efficiencies, and faster delivery. It's also developing an Apple Watch one-click ordering app.
"This past year was a year of reorganization. Now, we can focus on the areas we can excel in, since we're all stronger together," said George. "That's the fun part. The heavy lifting is behind us." — Hilary Milnes
3 questions with David Gilboa, co-founder and co-CEO, Warby Parker
What are the main trends affecting the retail industry that you're watching as we head into 2019?
Few businesses impact anyone selling goods online or offline than Amazon — its continued growth in most consumer product categories, but more meaningfully, how they're changing consumer expectations around the speed of delivery as more and more people use Amazon Prime.
The No 1. marketing channel for most DTC brands is Facebook, [and] Facebook continues to charge higher rates for access to this audience. More and more retailers are going to look at alternative channels. They may recognize there are diminishing returns as each incremental customer acquired through Facebook becomes more expensive.
On the brick and mortar side, Tag Heuer Replica landlords are going to be challenged, where a lot of traditional retailers that haven't innovated are going to continue to shut down stores.
How do you maintain a distinction from other mass brick and mortar stores in the same product category?
It's by ensuring that we have the infrastructure and back-end systems in place from a tech standpoint to ensure that seamless experience for the customer. We also have a meaningful advantage over legacy retailers because we don't have legacy technology [tools] that don't talk to one another.
How do you connect physical stores and e-commerce?
Seventy-five percent of people that transact in [our] stores have been to our website first, and having systems that allow for seamless data transfer between those channels allows us to design better experiences. We can think of [our brick and mortar stores] as brand statements and opportunities to learn, engage with our customers face to face and [acquire] that positive halo effect of driving people to our website and driving e-commerce sales. — Interviewed by Suman Bhattacharyya
Amazon v. Google?
Amazon may have Google to thank. A new report by ad agency Merkle tracked Amazon ad spending over Cyber Monday, as well as the overall shopping weekend, and found that Amazon has been investing increasingly heavily on Google's paid search ads. Merkle said that if the growth continues, 2018 will be the year for Amazon's biggest expenditure ever on Google text search ads.
This is an interesting shift — in some ways, of course, Google and Amazon are competitors when it comes to retail media, and there have been instances of Amazon stopping spending temporarily on certain Google ads. But this new data gives some indication of Amazon's unique place as a media seller. Even as that part of its business continues to grow, the fact is that retail remains its most important business. For most ad buyers, this is what makes it a tougher platform to understand, Cheap Breitling Replica and explains certain issues they have with how it's been developing and evolving its ad-selling tools. It's too easy to simply expect it to follow Google or Facebook's path. "Amazon has to always balance user experience and its retail operations with its ad ambitions," said Mike Dossett, head of strategy at RPA. — Shareen Pathak
Or is it Facebook v. Amazon?
This week, Facebook is making an update to its "collections" feature, where users can privately save things like a sponsored ad, a Facebook Watch show or a Marketplace listing to their profiles. Jumping in just in time for the holiday shopping action, Facebook has added a way to share these collections with other Facebook users — meaning that someone could save all of the ads targeting them for a new pair of socks or a new brand of salsa in one place and add their parents, significant others and siblings to the collection as a convenient way of whipping up a holiday wish list. It's a clear Facebook-ified version of Amazon's wish lists, without the massive inventory volume but with the advantage of all the digitally native brands that don't sell on Amazon and that moms everywhere won't run into at the local outlet mall. Paid posts that end up on holiday shopping lists will direct Facebook users to the brand sites to shop. — Hilary Milnes
What we've covered
The imminent arrival of Amazon's consolidated selling system, One Vendor, could be another way the company continues to assert dominance over the brands that sell on its platform.
The system is expected to combine Amazon's two marketplaces — one for first-party sellers, which it calls Vendor Central, and Seller Central, for third-party sellers — into one.
This would eliminate choice for brands as to how they sell on Amazon, and choice matters, Breitling Replica Watches especially for brands that sell third-party on Amazon because they understand the exposure potential, but don't necessarily want to hand the keys to product pricing over to Amazon through a wholesale deal. Considering that more than half of Amazon's business is third-party, such a shift in structure could spell trouble for the company.
Walmart is keeping its distance from the day-to-day operations and decision making of its acquired apparel brand Bonobos, while still having a watchful eye.
Bonobos CEO Mickey Onvural said keeping Bonobos separate from Walmart serves two key objectives. It lets Bonobos benefit from Walmart's scale and resources, and it allows Walmart to learn about how digitally native brands are built — important lessons as the company grows its own e-commerce business.
Through acquisitions like Bonobos, Eloquii, and Modcloth, Walmart can apply lessons to digital-native brands it creates; earlier this year, it rolled out its first online-only brand Allswell, a mattress and bedding line.
For DTC brands, acquisition is out. Retention is in.
Shifting attention from customer acquisition to retention means finding inventive ways to keep customers coming back is taking priority over earlier scaling methods, like Facebook retargeting and Google search ads.
Early experiments with tools like subscribe-and-save and exclusive product access for email subscribers are lead-ups to a shift to the burgeoning membership model for a highly competitive sector of retail.
By the numbers
For being considered "table stakes" in retail today, U.S. Breitling Replica retailers are slow to adopt online-offline capabilities like buy online pick up in store and return in store. OrderDynamics ran the numbers as part of its Omni-2000 research series.
The basics: 85 percent of U.S. retailers offer e-commerce.
For buy online, pick up in store, large retailers lead the way. Forty-nine percent of retailers with 250 store locations or more offer BOPIS. But that falls off as store chains get smaller: 18 percent of retailers with 51 to 100 stores offer the capability.
Returns fare slightly better. Forty-two percent of all retailers in the U.S. offer buy online, pick up in store, while 25 percent offer free return shipping.
Doing it for the 'gram: While retailers struggle to link online and offline purchases, 32 percent of retailers accept Instagram purchases.
https://digiday.com/?p=314038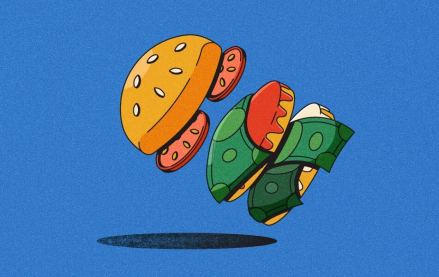 November 28, 2023 • 6 min read
As more influencers look to get into food content creation, brand opportunities are following.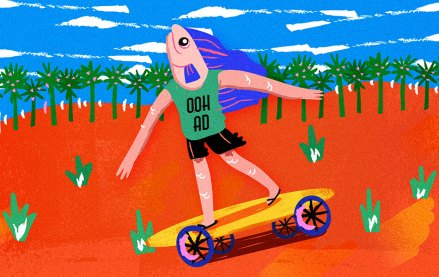 November 28, 2023 • 7 min read
As major marketers like Maybelline experiment with faux OOH, more marketers are open to the idea.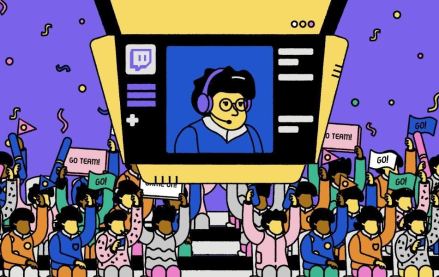 November 28, 2023 • 4 min read
The love affair between Alienware and Team Liquid does not mean that every esports organization is suddenly going to be all-in on wooing the endemic brands they once spurned in 2024. These days, esports organizations' varying level of interest in endemics is a matter of their broader brand identities — which are rapidly diverging.