Retail Briefing: The crowded digitally native mattress market is poised for consolidation
October 23, 2018 • 5 min read
•
•
Subscribe here to get the Digiday Retail Briefing in your inbox each week.
It's so crowded in the mattress category that startup founders no longer claim to be out to disrupt the old model practiced by Sleepy's and Mattress Firm. The new model to disrupt is the bed-in-a-box disruptors.
The online mattress category has swelled to at least 150 players, from Nolah to Nest, Cocoon to Tuft and Needle. Some like Casper are venture-funded startups. But others, like Walmart's Allswell and Serta's Tomorrow Sleep, are legacy companies wanting in on an exploding category. The question naturally arises, after Mattress Firm is put to sleep, how the category consolidates — and what will that separate the winners from the losers.
The global mattress market is expected to keep growing, from $27 billion in 2017 to $43 billion in 2024, at a growth rate of 6.5 percent per year, according to market research firm Zion. But it can only hold so much foam weight. So far, it's been a brand-building rather than a mattress-selling race.
"These brands aren't competing on product at the end of the day; they're competing on storytelling," said Oz Etzioni, CEO of Clinch, a video marketing platform.
Marketing machines are expensive engines to fuel — as Facebook's and Google's customer acquisition costs rise, it takes more capital to catch attention online. Nectar Sleep spent a third of its $300 million annual revenue on marketing this year. The steam has to run out eventually, and mattresses aren't a repeat purchase, meaning brands with the best word of mouth will win.
Brands are shifting to adapt to avoid a shakeout. To drive more revenue and grab a lower barrier to entry in the industry, many of these brands, including Casper, have expanded their product categories to sell sleep accessories alongside their mattresses. While Eve and Endy are two players in the U.K. and Canada, respectively, bed-in-a-box brands in the U.S. have yet to take their business overseas. Others, like Bedaga, have gone defunct.
And still, some optimistic entrepreneurs somehow see a glimmering white space. Scott Tannen, the founder of Boll & Branch, decided to throw another mattress into the online ring when his bedding company launched its first mattress on Sunday. It's only the entry-level mattress category that's cluttered, he said. His version is filling a need for a higher-end product, targeted not at apartment-hopping millennials but people buying their first homes and – gasp – baby boomers. It's more expensive: At $2,500 for a queen bed, it's about three times the cost of a Casper. But Boll & Branch's version is handmade in a family factory that hasn't worked with other mattress brands, with cotton and coil spring rather than foam. And they don't come packed in a box: The brand offers a delivery and set-up service that will also remove your old mattress and recycle it.
"There's a market for the bed in a box, but we're reaching out to the customers who may have tried those beds and realized they don't really fit their needs," said Tannen. Boll & Branch is a $100 million business, and Tannen said that its marketing costs are less than what is competitors pay.
Reaching for higher-spending customers is a safer move as Amazon steps into the bed-in-a-box market.
"The mattress category has become the guide to where the rest of the DTC industry will eventually head. The trend is to differentiate," said Etzioni.
Overheard
"When I sit in meetings with retailers, the key value I get from them is incrementality. It's the idea that you're no longer going after the same repeat customers and paying a tax to get them to come back to your website. Instead you're getting an incremental new customer."
–Tim Weingarten, head of shopping product, Pinterest
What we've covered
As brands continue to complain about Amazon's opaque approach to customer service and data, Shopify has identified an opportunity.
The commerce platform is pitching itself to direct-to-consumer brands as the anti-Amazon partner, promising scale and transparency to small companies.
Unlike Amazon, Shopify is pure partner: It has no private-label business to undercut brand performance.
Cannabis retailers are joining in the holiday promotional push this season to get closer to their customers.
Tried-and-true tactics like bundle deals and themed novelties will drive foot traffic during the holiday months, and act as a customer loyalty play, mirroring broader trends in retail.
It's a push to understand more about customer behavior patterns, as cannabis retailers ramp up their businesses.
Visual search technology has yet to crack into the mainstream, but retailers and platforms alike are gearing up for when customers catch on.
Retailers like Home Depot, Wayfair and Farfetch have added visual search to their apps and websites to help customers find what they can't put into words.
Pinterest sees an opportunity: The platform is building out ad products around its more shoppable feed, positioning itself as the prime platform partner for early-funnel searches and discovery.
Coming up
This Thursday, Amazon will report its second-quarter earnings. Here's a look at Amazon's 2018 growth projections, according to eMarketer.
Globally, Amazon is predicted to grow revenue by 28 percent this year, to $394 billion. In the U.S., that growth is 29 percent, to $258 billion.
68 percent of Amazon sales come from the Amazon marketplace, while direct sales represent 32 percent of overall business.
In the U.S., Amazon accounts for 49 percent of e-commerce spending, and 5 percent of all retail spending.
Shopify will announce its earnings on Thursday as well.
https://digiday.com/?p=308657
October 3, 2023 • 2 min read
•
•
In episode four of the "Is This The Metaverse?" narrative podcast, Glossy international fashion reporter Zofia Zwiegliska spotlights the brand opportunity when it comes to fashion in the metaverse.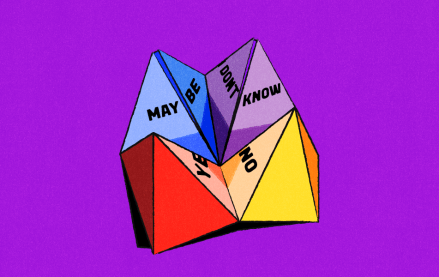 October 3, 2023 • 5 min read
•
•
Overall there's more due diligence from marketers when it comes to influencer marketing efforts now, according to marketers and agency execs, who say that there's been more rigor over the last year, and especially over the last six months.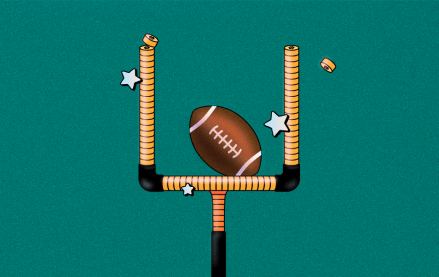 October 3, 2023 • 3 min read
•
•
The collaboration between the Los Angeles Rams and Snapchat goes back to 2020 as the Rams made became the first NFL team to conceive a Snapchat AR experience, affording fans the opportunity to virtually wear the team's recently unveiled uniform.