Quarterly ad spending recap: Green shoots of ad spending growth will take time to bloom
February 27, 2023 • 4 min read
•
•
Ivy Liu
Advertising is becoming more of a priority in the boardroom — for real time this time.
It's an oft-touted claim whenever times get tough: CEOs who continue to advertise during downturns end up on top. Few CFOs buy into this viewpoint, however. Instead, they tend to cut advertising first during these moments because it's a variable cost that can be quickly halted. It was one of marketing's most enduring cliches. No amount of opinion pieces, conference keynotes or studies urging companies to do the opposite could change it — until now.
It turns out this downturn is different to most.
"While ad spend correlates with economic growth, as we've seen since the pandemic that this isn't a linear correlation," IAB Europe's chief economist Daniel Knapp said earlier this month on his quarterly forecast call. "Plus advertising has other motivations and drivers than just looking at overall economic growth."
Advertising isn't as coupled to the economy as perceptions would have it.
To be clear, there are cuts to advertising. The collapse of the crypto market, the ongoing challenges of the automotive industry and market consolidation are all proof of that. But there are also many other marketers who are maintaining their ad spend and, in some cases, increasing it.
Here's a rundown of how some of the largest advertisers outlined their plans in their latest financial updates:
Coca-Cola didn't provide any actual figures on its ad spending for the year ahead, but the company did describe its ad spend as rising.
Kraft Heinz, which is no stranger to making cuts in a pinch, is doing the complete opposite this time around and said it would grow ad spending in 2023.
Unilever said advertising investments "will grow again in 2023" after the company increased its spend by €500 million last year.
Procter & Gamble cut media spending as a share of sales in the last quarter, but is pouring more money into advertising overall.
Elsewhere, Colgate grew ad spending by 3% in the quarter, reducing the share of revenue used toward advertising marginally.
As strange as it sounds, these businesses can't afford to cut ad dollars — especially not now that so many of them are committed to accepting lower profits for higher revenues. They've decided that it's probably unsustainable to slash costs to protect margins in the way they would have done during previous downturns. Instead, they're passing on the significant rises in commodity prices they've had to swallow to shoppers in the belief those same people will pay the higher retail prices.
Advertising makes this easier to do. Even more so in a market that hasn't properly slipped into a recession yet. Here's why: Inflation looks like it's set to peak in several big markets for advertisers, which will be a small, albeit welcome, boost to demand. Despite this inflation, which varies between supply- and demand-led depending on the market, employment remains resilient. Yes, there have been job cuts across the industry that suggest this isn't so, but most of those cuts are arguably more a result of correcting overhiring during the pandemic than actual economic stress. Not to mention the overall outlook for the ad industry is improving.
"We're going into this year confident in our guidance," WPP CEO Mark Read said during the holding group's latest earnings update. "It is a little bit softer than 2022, but I think that's what one would expect. And it's significantly ahead of analyst expectations, certainly at the end of last year."
Granted, Read would say this. As Brian Wieser, media analyst and the former global president of business intelligence at GroupM, explained in his newsletter Madison and Wall, "High levels of inflation in a world that doesn't experience a recession means more revenue for marketers, which in turn means more spending on advertising and more spending on agencies."
Nevertheless, Read's outlook doesn't mean the ad industry is going to get through this year unscathed. Marketers still have to grapple with the big three challenges of media inflation, a turbulent economy and the heightened importance of advertising responsibly.
That's enough to make even the most liberal ad spenders think twice.
It goes some way to explaining why there's a lot more wariness behind the optimistic growth forecasts. Not least of all because not all growth is equal. A significant proportion of ad growth will be driven by media price inflation. Here's an example: The IAB believes digital ad spending in Europe this year will grow at 2.1% in nominal terms, which means that when that number is adjusted for inflation, which is going down, then the digital ad market could face a moderate contraction.
Arguably, the contraction has already started. The signs were there as early as the second quarter last year, and they've multiplied since then. Look at the last quarter, for example. Search advertising is down. Spending on social media is in a tailspin. Even video advertising has taken a hit. Clearly, there are some marketers who are pumping the breaks on digital advertising. That's creating further disparity between the traditional duopoly of online media (Google and Meta) with the potential new one (Apple and Amazon).
"When a user goes to Amazon, their likelihood of purchase is far greater, therefore supplying advertisers with the most updated intent signals possible," said Will Jennings, head of paid media at ROAST. "This closed-loop environment gives Amazon the edge, essentially creating supply and demand within their own platform."
https://digiday.com/?p=490713
October 3, 2023 • 2 min read
•
•
In episode four of the "Is This The Metaverse?" narrative podcast, Glossy international fashion reporter Zofia Zwiegliska spotlights the brand opportunity when it comes to fashion in the metaverse.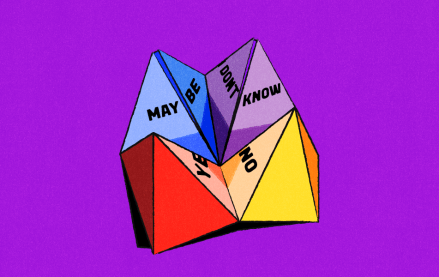 October 3, 2023 • 5 min read
•
•
Overall there's more due diligence from marketers when it comes to influencer marketing efforts now, according to marketers and agency execs, who say that there's been more rigor over the last year, and especially over the last six months.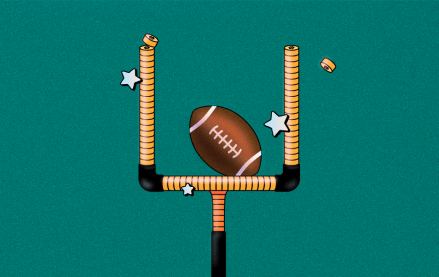 October 3, 2023 • 3 min read
•
•
The collaboration between the Los Angeles Rams and Snapchat goes back to 2020 as the Rams made became the first NFL team to conceive a Snapchat AR experience, affording fans the opportunity to virtually wear the team's recently unveiled uniform.