Why political ads on Facebook will still slip by human reviewers
October 24, 2017 • 5 min read
•
•
Facebook faces an uphill battle in cleaning up political advertising on its platform.
Facebook is making adjustments to how political advertisers buy ads on its platform. It'll still be hard for the social media giant to identify all of the political ads running through its system, though.
Facebook can detect a political ad in two main ways. One is by looking at the creative of the ad itself; the other is by looking at who it's targeted to.
As for the ad creative, Facebook can scan the creative to detect if political content is present, but some political advertisers release hundreds of versions of the same ad within minutes, which allows them to A/B test their creative until they find the right combination of text and imagery that slips by Facebook's filters.
Those advertisers also use their own data to create nuanced proxy audiences that make it difficult to identify the true intent of their messages. For instance, if fans of a particular TV show are likely to want criminal justice reform, an advertiser advocating against private prisons could target fans of that show to obfuscate the political purpose of the ad. Creating so many permutations of the same ad and using unique data to indirectly target political messages are tactics that ad buyers can use to cloak the partisanship of their data targeting and ad creative.
"Advertising platforms would have to make a considerable investment to catch all political ads," said Mark Jablonowski, chief technology officer of DSPolitical, an ad-targeting firm used by liberal advertisers. "And they almost certainly won't catch everything, no matter the spend."
The pressure Facebook faces for letting a Russian troll farm buy ads on its platform is leading the social giant to change its approach to political advertising. Earlier this month, Facebook announced it would hire 1,000 people to review ads on its platform and require politically targeted ads to be manually reviewed.
U.S. senators also recently introduced a bill called the Honest Ads Act that would require digital platforms to make public information about political ads they host. Facebook declined an interview request for this story.
The other way Facebook can identify a political ad is by looking at who it's targeted to. Depending on the type of data that political advertisers use to buy ads on Facebook, it can be hard for Facebook to detect that the ad is political, which would trigger a human review by Facebook, said John Randall, vp of digital at ad agency Craft, which specializes in advocacy campaigns for politically conservative groups.
The first type of data is Facebook's own audience data. This data would be used if someone wanted to target users who, say, self-identified on Facebook as a Democrat or liked Facebook pages related to Hillary Clinton. It is easiest to identify politically targeted ads when this type of data is used, Randall said.
The second type of data is third-party data that an advertiser uploads into Facebook. This data can come from a political database like The Data Trust or a nonpolitical data aggregator like Acxiom that's used for political targeting.
Spotting when this data is used for political purposes is harder than spotting when Facebook's own data is used to target political ads. However, the more popular data aggregators are frequently used on Facebook, so the social platform has a lot of experience identifying which data sets belong to which providers and how that information might be used to target users.
The third type of data is first-party data from an advertiser itself that's uploaded to Facebook, and this data is the hardest to spot political association, Randall said. Advertisers can combine their own surveys with voter file and census data to create unique data sets coded and labeled however the advertiser desires. The various types of data are not mutually exclusive to a campaign. For example, an advertiser using its own first-party data might combine its data with Facebook's geographic data.
With a unique data set, an advertiser can politically target ads without being obvious about it, said Ken Strasma, CEO of HaystaqDNA, an analytics firm that has worked on campaigns for former President Barack Obama and Sen. Bernie Sanders. Rather than using Facebook's data to simply target people who liked Hillary Clinton's Facebook page or using third-party data to target young voters, who are more likely to vote for a Democrat, an advertiser trying to reach liberal voters can mine its proprietary data for patterns of particular policy positions aligning with nonpolitical criteria.
The data firm Deep Root Analytics helped the Trump campaign identity "NCIS" as being popular with anti-Obamacare voters and "The Walking Dead" as being popular with people who favor stricter immigration laws, for example. Political advertisers could theoretically combine their data with Facebook's data to give the impression they are targeting "NCIS" fans, when in reality, they are subtly using a proxy audience to send a politically charged message.
At some point, the definition of political advertising becomes existential. Aside from using nonpolitical categories to target political messages, advertisers also use political criteria to target nonpolitical products, Strasma said. An example of this is that advertisers selling gold coins will target conservatives since they are more likely to mistrust the government and its currency.
Marketers say that adding human reviewers will indeed help Facebook flag more political ads. But beefing up the review process still won't catch everything, and it could slow down how quickly marketers get their Facebook ads up and running.
"It's a question of resources," Strasma said. "If Facebook or other sites employ enough people and manually review every ad, they can catch most [political ads], but only at tremendous cost both in terms of salary and in terms of inconvenience to the advertisers who value quick turnaround."
https://digiday.com/?p=260113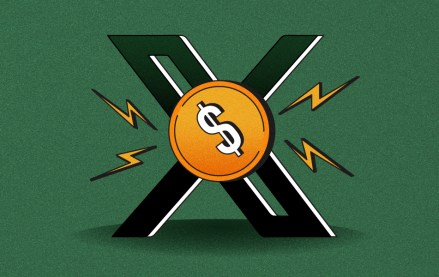 December 4, 2023 • 4 min read
Less competition for ad inventory means lower prices, but at the cost of associating with a platform facing ethical challenges.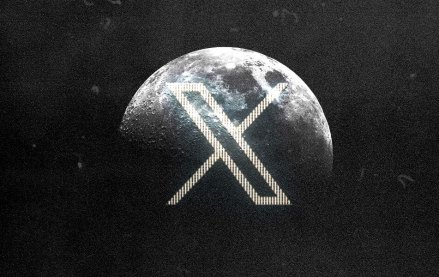 November 30, 2023 • 4 min read
In the packed DealBook conference in New York yesterday, owner Elon Musk bluntly told them to shove it.
November 30, 2023 • 2 min read
WorkTok, or CareerTok, is in full force. Combined, those hashtags on TikTok have over four billion views and it is benefiting Gen Z.