Passé or perfectly pleasant? Like it or not, it's agency holiday card season again
December 23, 2015 • 4 min read
•
•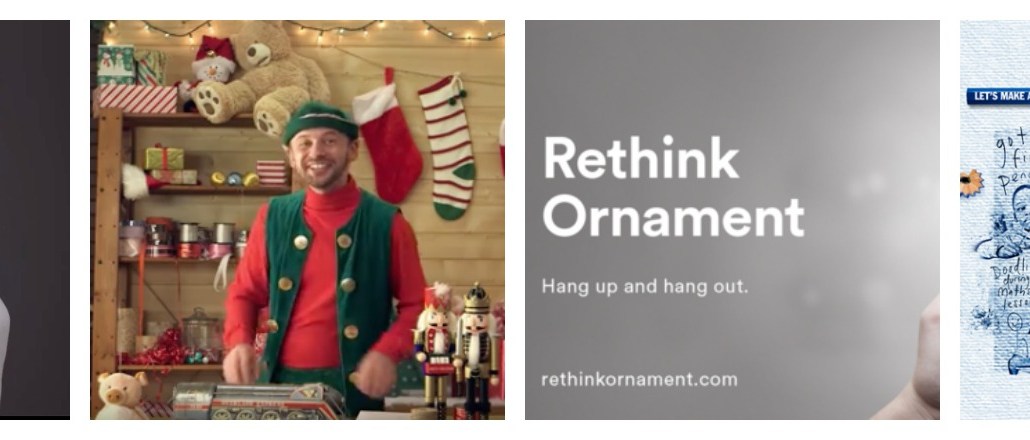 The halls of an agency are possibly the only place where the words "holiday card" can still generate so much excitement.
An agency holiday card used to be a physical piece of mail that was sent to clients and partners to thank them. But today, it's much more than that: It can be an app, a piece of wearable tech or a music video. And agency staffers spend months crafting the perfect idea and executing it. For example, take JWT's holiday effort this year: "Santa Had Help" is a mobile site that lets you scan gifts and meet the "elf" who supposedly made the gift.
Ari Elkouby, vp creative director at JWT Toronto, who created the card, said that while agency cards have historically been meant to thank clients or partners, they have evolved into a "self-promotional opportunity for agencies. And for us to have some fun."
As well as impress their colleagues. The agency card assignment has become a bit of an internal bragging right, especially within big networks. For JWT Toronto, it was a point of pride. "We had a great year, so there is this opportunity to flex that muscle," said Elkouby.
But agency cards have become such an institution that the whole thing can get a little meta. In 2011, when McGarryBowen had won a few "agency of the year" accolades and had a string of new business wins, Droga5 announced via press release that it was awarding its "holiday card account" to McGarryBowen.
"When I add the hours and resources poured into these extravaganzas, it's clear our ROI is pathetic," said Peter Corbett, founder of Click 3X. "So why do we all do these? Speaking for ourselves, we're doing them to demonstrate one of our capabilities or demonstrate new technologies we're implementing."
Bah, humbug
Still, some — including Chapin Clark, who runs the @RGA Twitter feed — wonder however, if agency cards are totally passé.
Remember caring about agency holiday cards?

— R/GA (@RGA) December 15, 2015
One executive at an agency who didn't want to be named because his shop makes a "big deal" out of the holiday card business said that it's completely pointless, and often embarrassing. "When you haven't had a great year from a business perspective, and you spend the better part of your billable workweek on a goofy card, it's problematic," this executive said.
Clients like them. The ones that don't suck, anyway. Erin Dwyer, svp global ecommerce and social at Haven Beauty, keeps the ones with a personal touch on her desk. Mass cards from partners usually don't stick around. "Do it right, or don't do it all all," she said. "No one is sitting at their desk saying 'why didn't I get a card from that vendor I spoke to three months ago'?"
Giving the gift of giving
More recently, agencies have skipped the client pandering and gone the charity route, instead. After sending out personalized cards to clients and partners for 27 years, The Martin Agency switched to sending donations to charities in their clients' names. That has now evolved into the "Martin Makes a Difference" program, a year-round charity. (This year's card doesn't mention the donations; it just focuses on the company's 50th anniversary year.)
This year, R/GA made a donation to Save the Children on behalf of all card recipients. Y&R, for its part, worked with the U.S. Fund for UNICEF to donate basic school supplies to kids in developing nations and sent donations in the name of 11,000 recipients.
Both declined to tell Digiday how much money was being donated as a matter of policy.
Not everyone loves the charity route, however. One client-side marketing director said he preferred not having donations in his name. "They're trying to be altruistic and they never share what their campaign accomplished," this director said. Once, this person received one that let him choose a charity to send money to. "I was empowered to choose, that was cool. I still wish we'd know what we are donating. It's easy to quantify."
Put this on
Kerry Fitzmaurice, CMO at McKinney, which made "Jolly," a beardy wearable that tracks how much you smile,  said that agencies often use holiday cards as a way to get themselves in the news.
This year, McKinney's goal was clear: show off tech chops but not spend a ridiculous amount of energy on it. Jolly is a spoof on the world's obsession with data, said Fitzmaurice.
Because, ultimately, agencies aren't totally unaware of the silliness of the agency holiday card industrial complex. Sanders/Wingo, which this year created a full-length slickly producer movie trailer called "Holiday Card," which effectively poked fun at how important the assignment is to shops, and how seriously it's taken. "We wanted to poke a little fun at how much time and effort ad agencies put into their holiday cards by basically putting a ton of time and effort into our own," said writer and director, Carter Pagel.
Homepage image courtesy: Rethink/Y&R/JWT/McKinney
https://digiday.com/?p=153074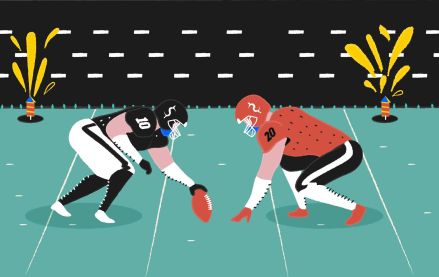 December 6, 2023 • 4 min read
In response to this challenge, the NFL's Detroit Lions have adopted a proactive strategy, introducing an extra channel for their local NFL broadcast. The objective is to broaden advertising opportunities, leverage direct-to-consumer distribution, and establish stronger connections with local fans, with the ultimate goal of increasing preseason viewership.
December 6, 2023 • 4 min read
It's been over a decade since the most recent entry in the wildly popular "Grand Theft Auto" series came out in September 2013, meaning anticipation for "GTA 6" has been building for years. Rockstar titled yesterday's trailer as "Trailer 1," making it clear that the company is poised to launch a massive marketing campaign in the lead-up to the game's 2025 release.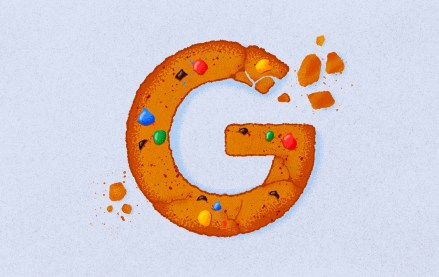 December 6, 2023 • 4 min read
A healthcare client that decided to scrap all conversion tags and cookies within weeks provides a case study for what will likely be a common experience in a year's time.