Sometimes working with Amazon is better than trying to fight it.
Last week, Party City joined other retailers like Sears, Best Buy, Nike and Chico's with selling some of its products on Amazon, in an effort to maximize reach.
"Amazon really is probably the world's largest and most trafficked mall," said CEO James Harrison, in a call with investors explaining the move. Party City will initially roll out a curated line of products in the costume category as part of the pilot; it will expand its offerings around Christmas and New Year's and potentially offer more products via Amazon next year.
Amazon's scale makes it a force few companies can ignore. But that sometimes comes at a price, which can include lower margins and customers who become less attached to the brand. Keeping with the chorus of retailer marketplaces on Amazon, Party City announced a pilot program to place products on Amazon around Halloween, a move that opens up a new distribution channel and complements existing e-commerce offerings. More than a million retailers now sell on Amazon, per the company.
Party City's strategy isn't unique among big-box retailers — it's about going after customers where they are, and getting ahead of a future scenario where Amazon could control search — a market Google almost wholly controls. Other brands like Lego and Hyundai have rolled out their Amazon marketplaces in recognition of this reality.
"Amazon owns the user experience for customers; it's the first entry point for shopping for a lot of customers, and it's created a powerful habit," said eMarketer e-commerce and retail analyst Andrew Lipsman. "It's no surprise that Party City decided to fish where the fish are."
As Amazon is a brand-agnostic marketplace, it's just a virtual shelf where retailers can put their products and continue to cultivate relationships with customers, argues Theory House president Jim Cusson. Putting products on Amazon evolves Chico's business model to a changing retail landscape, said CEO Shelley Broader. Despite working with Amazon, it still controls marketing, pricing and promotions, protecting the integrity of the brand, she added. For Sears, selling products on Amazon not only broadens the field of potential customers but also offers opportunities to expand the reach of its services; in May, the company announced it's partnering with Amazon to offer full-service tire installation for Amazon customers who purchase any brand of tire.
An Amazon spokesman told Digiday that selling on its marketplace is good for businesses because it eliminates the constraints of physical locations and lets them reach more customers. Another added benefit is the Fulfillment by Amazon service, which makes items Prime eligible.
But others say working with Amazon is a double-edged sword, because it gives Amazon a sort of home court advantage, allowing it to study use patterns of customers, information it could use to develop competing offerings or drive customers to its bigger marketplace.

"In the early 2000s, Circuit City, Borders and Toys R Us each outsourced their e-commerce businesses to Amazon, which ultimately was a bad decision and contributed to their downfalls," said Cooper Smith, head of Amazon research at Gartner L2. "By helping Amazon increase its selection of party supplies [through Party City's Amazon marketplace], consumers will be conditioned into thinking the e-commerce giant is the top destination for those types of products and stop going elsewhere."
Understandably, Party City is employing a cautious approach with Amazon. Harrison said Party City designs and manufactures its own products, which it said differentiates itself from the range of offerings available in its category.
And releasing only some products is a way to test the market while still not abandoning the retailer's own e-commerce sites. It's a strategy to continue to encourage consumers to visit the retailer's sites to retain their sense of attachment to the brand.
"There's a trade off [with Amazon retailer partnerships]," said Lipsman. "Over time, those who start to play with [Amazon] start to grumble about margins and revenue share; there are controls to make sure you get the benefits of scale and distribution without sacrificing what your brand is."
To mitigate this risk, companies need to be careful about the types of products they place on Amazon, he added. A tactic used by Party City is to only release products that aren't so commoditized and easily challenged by cheaper, private-label products. It's a consideration that, if ignored, could give Amazon opportunities to cut in on a retailer's business.
"[Borders] was a business about selling books, and Amazon first and foremost was about selling books — there are incidences when [Amazon marketplaces] can put businesses at much greater risk," said Lipsman. "You need to make a clear line betweem deciding to partner with Amazon and accelerating the demise of your business."
Amazon, however, argues its platform is pro-consumer and ultimately helps retailers through product endorsements and customer feedback.
"Customers benefit from the increased selection that comes with offering products from small businesses, well-known brands and our own private labels," said a company spokesman. "For all products in our store, we allow customers to choose the brands and products they prefer based on price, ratings and reviews."
Get more exclusive coverage, research and interviews from the modernization of retail. Subscribe to our weekly retail briefing now. 
https://digiday.com/?p=298619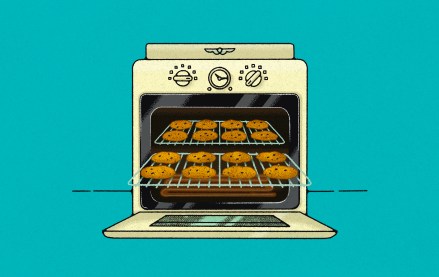 December 11, 2023 • 1 min read
Digiday Programmatic Marketing Summit attendees speak out on why they rate the overall industry's post-cookie readiness so low and what it'll take to raise it.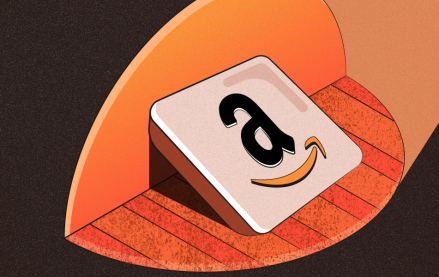 December 11, 2023 • 4 min read
Retail advertising is poised to have its moment, and brands and retailers are upping their marketing spend on Amazon and making the channel a more important part of their holiday plans this year.
December 8, 2023 • 3 min read
For Atlas Creative, expanding into Roblox is not solely a play to scale up. The company believes there are concrete benefits that will come with having a hand in multiple metaverse platforms.