Media and marketing are blurring more than ever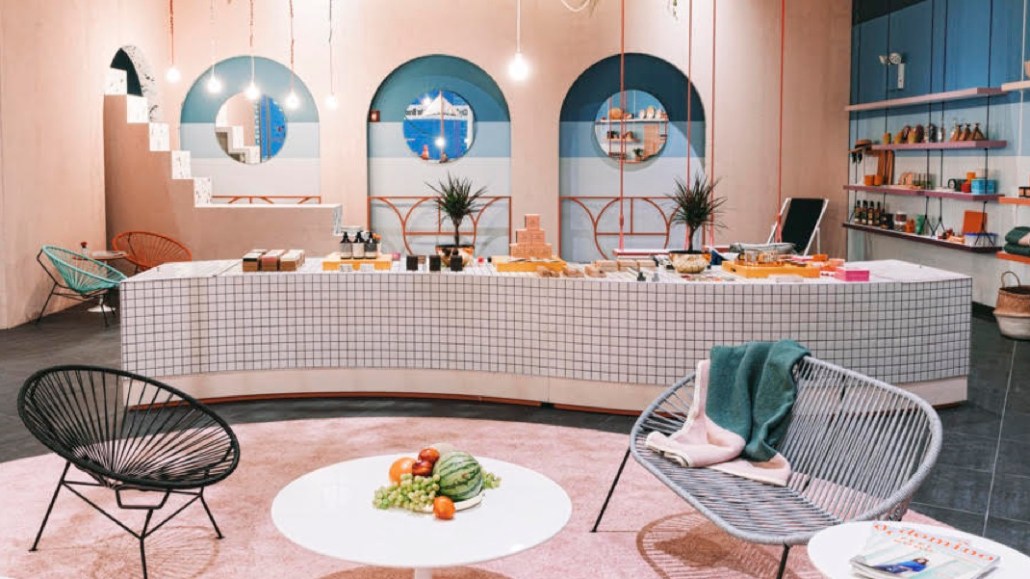 This year, automaker Kia has done campaigns ranging from an augmented reality event to a themed evening event in Los Angeles. It's standard fare for any brand and its agency, but what made it notable to industry watchers was that it was The New York Times that did the work for them, via Fake Love, the agency it acquired and absorbed a year ago. It's just one example of how quickly it feels like everything is converging.
But 2017 was just the beginning of a giant shake-up that saw every type of company in media and marketing start at least advertising itself as open for other types of businesses. For most industry watchers, 2018 is when the convergence will get even more pronounced even as cracks in existing agency and media models turn into yawning crevasses.
It's already beginning. Next year, Airbnb and Hearst will unveil a new media brand, while Dollar Shave Club will turn its media play, Mel, into a larger publisher.
Media companies are brands. Publishers are turning into commerce plays. Swedish media group Nyheter24-Gruppen is making beauty products, while Gizmodo Media Group sends "deals" via its commerce effort directly to readers. And the rise of Amazon and the growth of e-commerce puts more pressure on these publishers to make these commerce efforts count.
Agencies are media companies. Laundry Service is now part of Cycle Media, a holding group that sees itself as a media company — and has $150 million (as of writing) to spend on acquiring other publishers — likely to happen next year.
Consultants are agencies. Everyone from Accenture to Deloitte to IBM now has $1 billion-plus services businesses layered on top of their logistics, supply chain and accounting businesses. And more are coming: Outsourcing giant Wipro is now acquiring design agencies to build on its $790 million ad agency business that it hopes will grow to $1 billion-plus in 2018.
Retailers are media companies. Threatened by Amazon's encroachment into advertising, everyone from Walmart to Kroger is building out serious media platforms to entice advertising revenue. And while they're small right now, retail media is a growing part of many advertiser budgets, and agencies are opening units to specifically to service those budgets.
'A great blur'
"I describe the industry as a great blur," says Dany Lennon, founder of the Creative Register and a recruiter who now finds herself at a crossroads of media and marketing. She's finding that when she recruits or coaches talent, she thinks of things differently than she did in the past. "I don't see agencies as agencies, brands as agencies, studios of the future as specific entities," she says. "What I do is look at life in the communications world as a toolbox."
Mike Proulx, the chief digital officer at Hill Holliday, who wrote a book about mashing up media and tech called "Social TV," says (unsurprisingly) that digital media is what's driving this great convergence.
But the bigger effect to be felt next year is how this somewhat theoretical mashup will affect the very innards of companies.
"It now takes a different configuration of people to produce things that is very different from the classic media planner model," said Proulx. With modern marketing, media agencies have to do creative, agencies have to do media, and media companies have to think about services.
It's already happening in some places. At Ogilvy & Mather, a legacy ad agency business has had to undergo a shake-up, creating new disciplines and departments, including more consulting practices, so if a client needs it, it can provide it. "We have to get closer to audiences and build relationships," says president Adam Tucker. "The ecosystem is just bigger. The implication for us is we need to be more agile, more client-centric, and we need to bring more disciplined skills to the table. To do that, we have to simplify." To that end, Ogilvy recently restructured around nine groups across clients and created Ogilvy Delivery to do more production and technology inside the agency.
Digital pressures
It's clear that digital media is under pressure. Agencies face lowering margins and new competition, while brands thirst for content and now have to pay to make sure it gets out there. For publishers, adding agency services businesses, like Bloomberg and the Times have done, is a smart way to keep some of that money themselves and fatten up revenue streams and diversify them. In some cases, the way platforms are dominating business means everyone can do everything — and so it is.
But for others, all this converging business is simply a way to market.
"I wouldn't overstate it," says Brian Wieser, analyst at Pivotal Research. For Wieser, the issue comes down to the fact that agencies — and entities that resemble them — are "nothing if not entrepreneurial." Next year, "they'll find other ways to generate revenues from services that others are providing."
Essentially, though, just because someone says they can do something doesn't mean they can compete. Accenture, for example, in its drive to own the agency services business, now offers consulting to brands around programmatic and is bringing that in-house. It's significant to the competitors in the business — to Accenture, not really. "Is it correct there's more companies publicly positioning themselves as doing new things? Yes. Is it new? Not necessarily," says Wieser. Because digital media has gotten more confusing, it's an opportunity to exploit that confusion. And the things that exist in the industry, especially in creative services, don't lend themselves to economies of scale. But when a lot of different companies can claim to offer lots of different things, it becomes easier.
"Everyone says they do everything now. That's intentional," Wieser says. "You can't really afford to close off an opportunity."
https://digiday.com/?p=267539