'They'll demand it moving forward': Bosses frown on remote work post-pandemic at their own peril
June 28, 2021 • 7 min read
•
•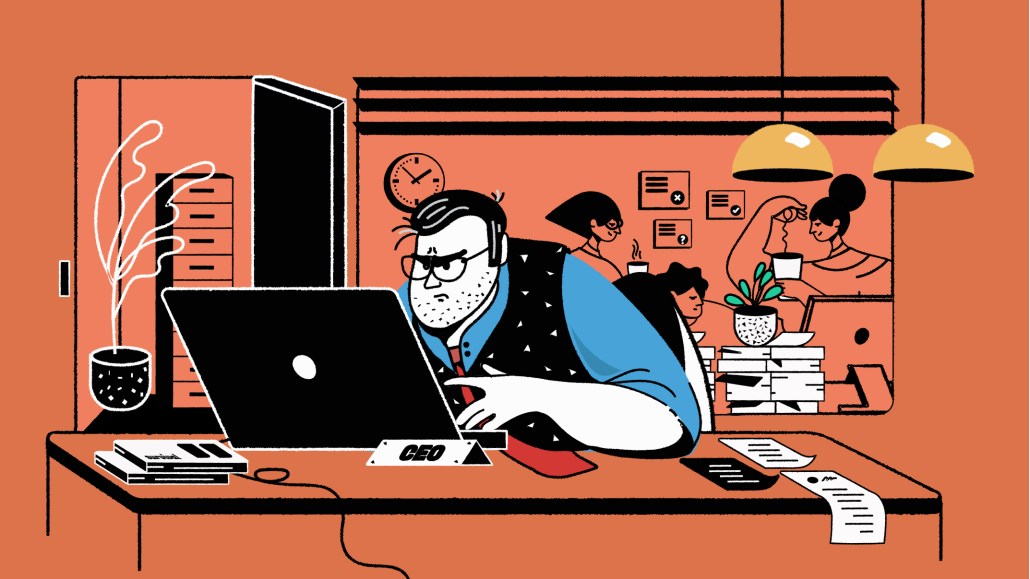 Ivy Liu
This article is part of the Future of Work briefing, a weekly email with stories, interviews, trends and links about how work, workplaces and workforces are changing. Sign up here.
Think all bosses are on board with flex work? Think again.
As companies migrate back to their headquarters and set up long-term hybrid work arrangements with employees, some are taking a hard line when it comes to flexible work routines.
As a not-so-subtle headline in The Guardian put it: "Goldman Sachs Boss Wants Bankers Back to Their Desks ASAP." David Solomon, the investment banking firm's CEO, called working from home an "aberration," "not ideal" and "not a new normal," as the paper reported.
Solomon isn't alone. Morgan Stanley's chief executive James Gorman suggested that employees who work remotely and in locations outside big cities like New York could not expect to earn New York salaries. As he was quoted as saying: "None of this, 'I'm in Colorado … and getting paid like I'm sitting in New York City.' Sorry, that doesn't work."
Meanwhile, JPMorgan Chase told employees in a memo: "We would fully expect that by early July, all U.S.-based employees will be in the office on a consistent rotational schedule, also subject to our current 50% occupancy cap." And PwC said its U.K.-based employees would transition to an arrangement where they would spend about half their time working from home, the other half in the office or at meetings with clients.
Compare those approaches to that of Deloitte, which just empowered its 20,000 U.K.-based employees to determine "when, where and how they work." Said CEO Richard Houston: "We will let our people choose where they need to be to do their best work, in balance with their professional and personal responsibilities."
Marc Andreessen, the tech entrepreneur, went one further, declaring in a blog post that remote work was a "permanent civilizational shift" and suggesting it is an even more important development than the internet itself.
Employers who fail to be as flexible about flex work as Houston and Andreessen may well find themselves on the wrong side of history when it comes to work trends —and, in the more immediate future, on the losing side of employee retention.
As Digiday recently reported, the "Great Resignation" is well underway, as a wave of employees not getting what they want and need from their bosses are choosing to simply walk away. The enormous market for talent now emerging is presenting unprecedented opportunities for employees seeking greener pastures — and greater expectations than ever that bosses will facilitate the working preferences of their people.
Still more workers could be poised to join the ranks of the disaffected. In a recent survey of 8,800 frontline employees, office workers and business leaders by Fuze, a Boston-based cloud communications and collaboration platform, 75% of respondents saw flexible work as a must-have, not some special benefit, with 65% saying they would consider changing jobs for greater long-term flexibility.
"Companies that truly embrace a flexible work model, which includes flexibility in terms of both the where and when people work, will have a competitive advantage in attracting, winning and retaining talent," Lisa Walker, Workforce Futurist at Fuze. "After the experience of the past year, employees are reporting feeling more trusting, productive, and engaged towards remote work, which means they will demand it moving forward, and if they don't get the flexibility they are looking for, they will find a company that offers it."
Rigid hybrid work models — including mandating that employees be in the office a given number of days and taking away the power of workers to operate according to a schedule that best fits their personal and professional responsibilities — "will undermine the trust built between employees and management throughout the pandemic, and force many employees to look for new jobs," predicted Walker, who urges management to listen to employees to determine what they want in the way of flex work.
And what workers want is a mixed bag. In its survey, Fuze found that 20% of respondents want to return to the office full-time, while another 20% would prefer to work fully remote and 60% lean toward a hybrid setup. "This fear that everyone wants to remain 100% remote is just not true," Walker said.
For their part, marketers appear to be leaning more toward the Deloitte model than the Goldman Sachs one.
"The biggest mistake that leaders and executives crafting back-to-the-office strategies can make is approaching the issue from a top-down perspective," said Ruth Bernstein, CEO of the agency YARD NYC, whose roster of brands includes GAP and Tanqueray. "In order to create something meaningful — something that keeps talent from looking elsewhere — the process must be employee-centric, with freedom and flexibility built into the design."
That thinking is echoed by Christofer Peterson, svp of People & Culture at the Atlanta-based agency Dagger, which works with clients like Aflac and Boys & Girls Clubs of America and which is preparing to move to reopen its office and shift to a hybrid model this fall.
"We're embracing work in the post-COVID world not as a transition but rather a transformation," she said. "We're not assuming what the team needs — we're asking them, constantly evaluating how our operating system should evolve, rigorously gathering feedback, rolling out updates and new programs, providing support, and ultimately helping us scale for growth."
After all, as Peterson sees it, "If we're not taking care of our people, they'll find a company that will."
As lockdowns ease, ad companies are going the extra mile for summer parties
Without the typical, expected trip to the French Riviera for Cannes Lions this month, June has felt somewhat flatter than usual. But ad agencies are refusing to drop the ball when it comes to maintaining strong culture, whether it's in a physical or virtual setting.
Some of those businesses are revving up their summer plans after 18 months of continuously trying to reinvent new ways to keep staff engaged and connected. This month, Xaxis has (literally) gone the extra mile. To keep people connected with each other, while boosting morale, and getting people away from their desks and their endorphins pumping, the agency has kicked off a worldwide, virtual fitness challenge this month.
The target: 71,856 km and stopping at ten of the cities Xaxis has an office in. Whether you're a hard core marathon runner or consider exercise to be whipping a vacuum around the living room — everyone is being encouraged to join in. Each person must pick a form of exercise, whether it's a run, a cycle ride, a swim, lifting weights, surfing, and count how many km each takes. They then add those to the total, to see how far the team can progress on the map.
Around 150 people have joined from its offices around the world, and more keep joining, according to Leanne Mackee, Xaxis' director of marketing for EMEA, who came up with the challenge. People can take their kids with them (one Xaxis employee took her kids for a walk around LegoLand, and was able to add that to her count.) Others have watched Netflix while on indoor bikes. Then each office from the ten cities selected can create a video and add whatever virtual assets (recipes, city maps etc) they have to give people a flavor of what it's like to live in that town. 
"The idea came in January, which was such a horrible month because of going back into lockdown and kids coming home from school," said Mackee. "So a group of us from the London office got together to plan it and the idea of virtually traveling around the world seems to appeal to people … more are joining from outside the U.K., across our South America, Canada, the U.S., India and other European countries."
By the numbers
25% of 2,199 U.S. adults think the rise of automation will increase job opportunities in the country, up from 20% in a May 2018 poll.
[Source of data: Morning Consult poll.]

100% of 423 marketers want the option to work remotely going forward; two out five want flexible hours and one in five want to have a choice in the projects on which they work and 63% of them are planning job change this year.
[Source of data: We Are Rosie report.]

80% of 1,000 managers surveyed worry about using the wrong language when addressing issues like mental health, race, gender, and other sensitive topics.
[Source of data: Verizon Media and Culture Co-op report.]
What else we've covered
The 80,000 office workers PepsiCo employs worldwide, will never again have a traditional, 9-to-5 working week. Instead, the drinks and beverage giant has empowered its managers to determine when their teams come into the office and when they work remotely. And to make that work, they'll need to lead by example and undergo training to prevent proximity bias creeping in, according to PepsiCo's talent chief.

The professional workforce, particularly millennials and Gen Z, is increasingly rejecting the concept of a full-time job and a single boss in favor of something that's being dubbed "polywork," or having multiple jobs at once.

As more firms transition from remote working to a long-term hybrid setup, bosses are exploring the next wave of tech options for getting down to business. And scores of tech platforms are rolling out tools that meet these new requirements.

This newsletter is edited by Jessica Davies, managing editor, Future of Work.
https://digiday.com/?p=419030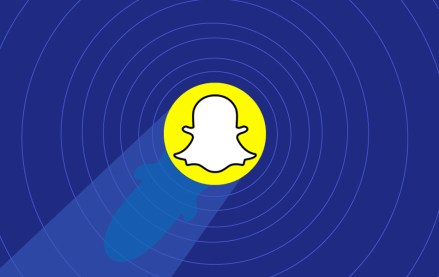 September 29, 2023 • 3 min read
•
•
"We are not diminishing the importance of AR," he said. "In fact, we are strategically reallocating resources to strengthen our endeavors in AR advertising and to elevate the fundamental AR experiences provided to Snapchat users."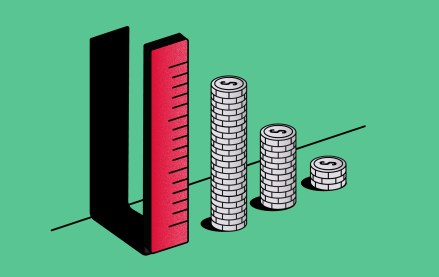 September 29, 2023 • 4 min read
•
•
In Q4 of this year, Activision Blizzard Media is launching in beta a new measurement tool dubbed the Attention Measurement Scorecard. The goal: to raise brands' and marketers' confidence in in-game advertising.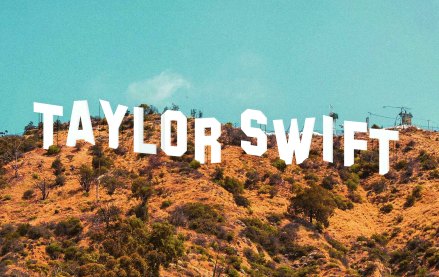 September 29, 2023 • 4 min read
•
•
The concert film will likely help build on cinema advertising's momentum after Barbenheimer.