Marketing Briefing: 'There is no over': Pandemic forces agencies, marketers to make permanent changes to office culture
August 17, 2021 • 6 min read
•
•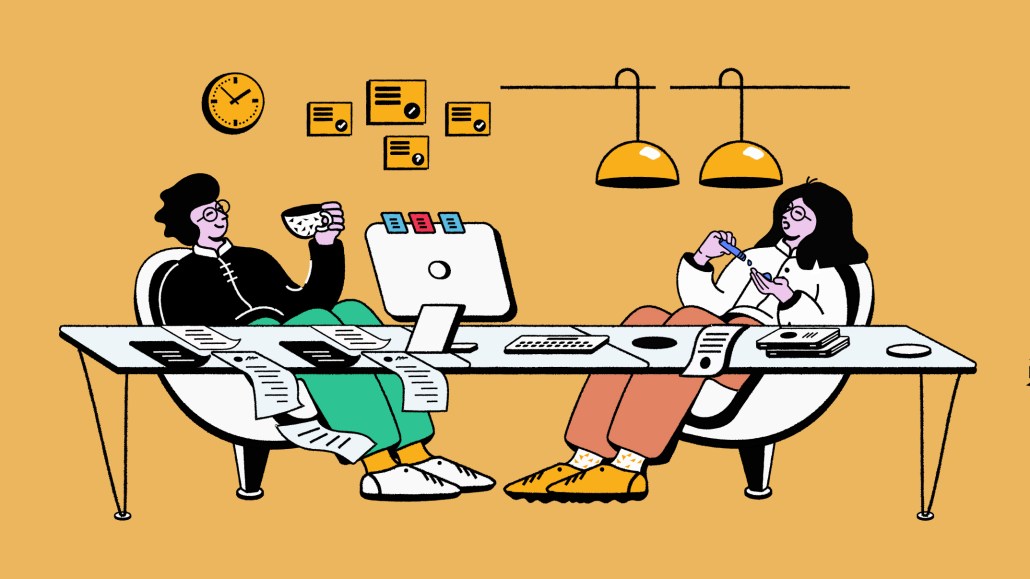 Ivy Liu
This Marketing Briefing covers the latest in marketing for Digiday+ members and is distributed over email every Tuesday at 10 a.m. ET. More from the series →
Like many marketing organizations and agencies, the team at Rain the Growth Agency was planning for employees to start to return to working at its offices in September. That's no longer the case due to the delta variant.
Uncertainties surrounding school and daycare openings have made it difficult to stick to a return to offices for parents. That's a stress the Portland-based agency didn't want to add on for staffers — about a third of the performance marketing agency's employees are parents. "When people can't even plan for [childcare in] September it becomes very disruptive," said Jane Crisan, COO and president of Rain the Growth Agency.
Instead the agency is now targeting November, pending the state of the pandemic, for a return of in-office working. That said, while the agency is aiming to sort out a return to office, it's not requiring people to work at the office once more people return to it. The agency is one of a number of shops and marketing organizations taking a much more flexible approach to requiring people to work in offices now as some organizations are rethinking what offices mean to them.
"We've created a more permanent model," said Todd Lombardo, managing director at The Many, adding that while the agency had a soft opening of its office in July to allow a third of employees to work there should they choose to do so, the shop will not require people to work at its offices. Instead, with the new plan factoring in remote work, "everyone is equal in the room regardless of location. There's always a Zoom. We're not going to mandate when people have to physically be in an office," he said
Instead of snapping back to the old ways of working, some agencies and marketing execs are rethinking what it means to be in an office and how important that may be. Maintaining flexibility can help attract talent to agencies and marketing organizations that allow for that, according to agency execs.
"If we've learned anything, flexibility is a way of life now as it relates to how we work, where we work," said Barb Rozman-Stokes, chief talent officer at Campbell Ewald. "Many are saying hybrid is the way of the future, I'd argue it's now the way we work. It's our job to support our talent and their needs. We were waiting for this to be over, but there is no over. It's just different now. We are learning to value the benefits of flexibility and hybrid work."
That's not to say all marketing organizations and agencies are planning for work-from-home to be permanent, but that whatever the return to office is will likely be different than what working at an office had been prior to the pandemic.
For example, once Innocean is able to "bring employees safely back to the office, we'll be implementing a structured hybrid model — Monday and Friday will be work-from-anywhere, with a focus on thinking and doing vs. sitting on video meetings. Tuesday, Wednesday, Thursday will be collaboration days in the office, with the goal of fostering team flow," said Stuart Goldberg, senior manager of facilities and administration at Innocean. "There will of course be exceptions along the way, but we believe this is the right approach to support our people and do the best work for our client partners in the years ahead."
The length of the change in how and where people are working has led to this shift in mindset about what an office means for marketing organizations and agencies. "If this had gone on for four weeks, we probably would've just gone back," said The Many's Lombardo. "But it's gone on for so long that behavior changed and became permanent as people got into new routines. We've been in this pandemic model for a year-and-a-half now and that's long enough for this new model to be ingrained."
3 Questions with Backstage CMO David Grossman
How do you think the creator economy is changing?
Over the last decade, we've seen significant growth in demand for content. Instead of making million-dollar ads to be placed during prime-time TV shows, brands and agencies need to develop an abundance of content to reach audiences across multiple platforms like TikTok, Instagram and Youtube. As a result, advertisers need to change the way they produce content, creating a process that is both efficient and economical. Ultimately, testing a variety of content will be the difference to uncovering something that resonates with audiences.
Do you think the pandemic had anything to do with it?
Absolutely. As much as we were all stuck at home, the competition for eyeballs across platforms has never been higher. Plus, being remote means brands and advertisers need to be more creative with the ways in which they develop content for all of their channels. Over the course of the pandemic, we saw an explosion of brands leveraging the Backstage platform to hire on-camera and voiceover talent for their projects. At the same time, we saw more creators than ever using platforms like Backstage to hire talent for their own branded projects. I think these trends began well before the pandemic, but COVID was a true accelerator.
Looking toward the future, where do you see the creator economy going and what will that mean for the industry?
The need to produce quality content, across a variety of channels, at a faster pace will only increase. Consequently, factors like being able to efficiently hire talent and leverage new tools to develop the best creative will simply become table stakes. The creator economy is going to deliver solutions for brands by delivering improved content production tools and improving the sourcing of creative talent, while also empowering creators to transform from single channel influencers to multi-platform creative houses who can offer more sophisticated solutions for brand advertisers. — Kimeko McCoy
By the numbers
With the onset of the COVID-19 pandemic, lockdown all but eliminated ad spend on traditional media channels. Lockdown cut out-of-home advertising off at the knees and when live sports came to a halt, broadcast spots took a hit. Here, digital media became the land of milk and honey. Marketers scrambled to create digital-first experiences. However, new research from research and advisory company Gartner, Inc. reveals that more than half of survey respondents don't believe digital experiences impact their purchasing decisions. Here are key points from the findings:
Only 14% of customers actually report doing something different as a result of a recent digital experience.
46% of customers can't tell the difference between most brands' digital experiences.
58% of customers believe that most digital experiences don't impact their purchasing. — Kimeko McCoy
Quote of the week
"It's harder than I expected. I'm so removed from my routine and needing to get up at a certain time and getting out of the house. It's very hard to get back into that mode. I thought it would be so fun and a ceremonious moment of everyone reuniting, but barely anyone is going in because everything is still weird."
— A media employee told media reporter Sara Guaglione as part of a confessions interview on what it's like to transition back to going into an office now.
What we've covered
https://digiday.com/?p=423140
December 8, 2023 • 3 min read
For Atlas Creative, expanding into Roblox is not solely a play to scale up. The company believes there are concrete benefits that will come with having a hand in multiple metaverse platforms.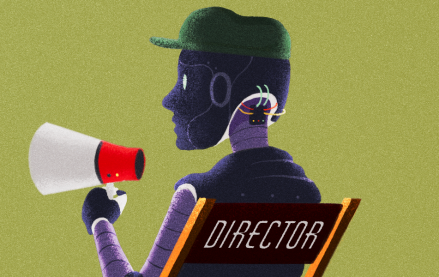 December 8, 2023 • 5 min read
Since ChatGPT became a breakout hit, the names of numerous AI companies and products have entered the cultural vernacular.
December 8, 2023 • 4 min read
Even as linear TV ad spend declines, 23andMe is reinvesting in the channel to boost brand awareness.