'Harder than I expected': Confessions of a media employee on their experience returning to the office
August 16, 2021 • 5 min read
This article is part of our Confessions series, in which we trade anonymity for candor to get an unvarnished look at the people, processes and problems inside the industry. More from the series →
Though official office reopenings at media companies are getting pushed back to later in the fall due to concerns about the delta variant, some publishers are allowing employees to voluntarily return to their desks. In this edition of our Confessions series, in which we exchange anonymity for honesty, a senior editor at a digital publisher shared her experience of going into the office since it opened this summer in NYC, after joining the company during the pandemic.
Sick of being stuck at home, she hoped for the ability to meet and socialize with coworkers. But few people are taking advantage of the option to come in. Now with masks required even at her desk, the editor is finding there aren't many reasons to go in and is disappointed by the circumstances.
This interview has been lightly edited and condensed for clarity.
Why did you choose to go into the office?
I never felt comfortable working at home. There are lots of distractions. I'm sort of a social person, and I always liked going into the office. All of my friends were there. Then the pandemic happened, and it was bad for my mental health. I live alone. I really missed going into the office. I really needed to not be home all day. I will take a nap, I will sleep, I will watch TV. I don't want to do this forever, if I don't have to.
I was actually kind of excited about going in not all the time, because I found I was starting to enjoy not having to get dressed and stuff like that. But I was excited to have a place to escape to. I started my job during the pandemic, so I did want to actually meet people in person.
What was it like going into the office for the first few times?
I had to relearn small talk. I had to be perceived by new people. Those aren't things we've been doing much recently. We all did the "Wow, you're tall" and "Wow, you're not" kind of dance — the height game. It was a fun icebreaker. Figuring out how to be productive in an office setting was a relearning experience. In the old days, I would just stick my headphones on, but I felt a sense of obligation to not do that, to get to know people in person. Other people wanted to catch up with people in person too.
Is there anything you didn't expect about the transitioning from working from home?
It's harder than I expected. I'm so removed from my routine and needing to get up at a certain time and getting out of the house. It's very hard to get back into that mode. I thought it would be so fun and a ceremonious moment of everyone reuniting, but barely anyone is going in because everything is still weird. Things are still up in the air. A lot of people are still very anxious about the virus, which is fair.
Do you see yourself going into the office regularly?
I was in the office a few days ago, and no one else was there for most of the time, so it was still kind of strange. At first I wanted to go in twice a week — and I did manage that for one week — but otherwise I've been going in about once a week.
When we first started this voluntary phase, you didn't have to wear a mask in our office as long as you're vaccinated, which was nice. I thought, 'OK great, I don't have to be here and wear a mask all day.' But now, with the delta variant picking up and some COVID cases in the building, we are required to wear masks and do social distancing. So now it's not an attractive option.
I don't think I'll be going in much, unless I have to do something, until they drop the mask stuff. I think it's good at the moment, to try to be protective. Maybe once things calm down, I'll go back, but I don't see myself going in next week, for example.
Do you think not having a lot of other coworkers there when you come into the office has an impact on your interest in going back?
At the beginning, I thought, "This is great, to be able to leave the house and socialize again," but things are still so strange and inconsistent at the moment that it's kind of frustrating because it's still not adding any normalcy or consistency to my life. I'm looking for some kind of consistency in reopening the office.
Obviously we want the flexibility, but it is weird when it's so flexible and open and very possible that no one else will be there at the office and there is no unified thing to encourage people to come in at the same time. Even if there's one other person in the office, I'm not getting any energy from it, so I'm just there wearing shoes and pants.
What do you think could get more people to come into the office voluntarily?
The company needs to incentivize it. There needs to be snacks, or a real push or directive or mandate, for people to come in. I do like the more hybrid method, where I can work from home some days and from the office some days. Some days I get to sleep in and not wear pants.
I do wonder: when will the office open and when will my job be what it's supposed to be? I don't want this to be my normal.
https://digiday.com/?p=422888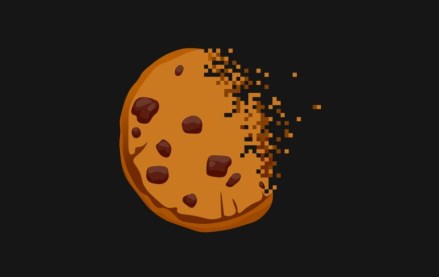 September 21, 2023 • 9 min read
Publishers who attended the Digiday Publishing Summit opened up about their top challenges, concerns and curiosities during closed-door, anonymous town hall meetings.
September 21, 2023 • 4 min read
WBD is seeing ad revenue growth from its YouTube channels and engagement on Threads surpass performance on X.
September 21, 2023 • 4 min read
Powering all of Amazon's hardware is an updated large language model, that could help connected devices actually be smarter.