Marketing Briefing: 'Sustained commitment': Nearly a year later, agencies are updating employee diversity data
May 18, 2021 • 7 min read
•
•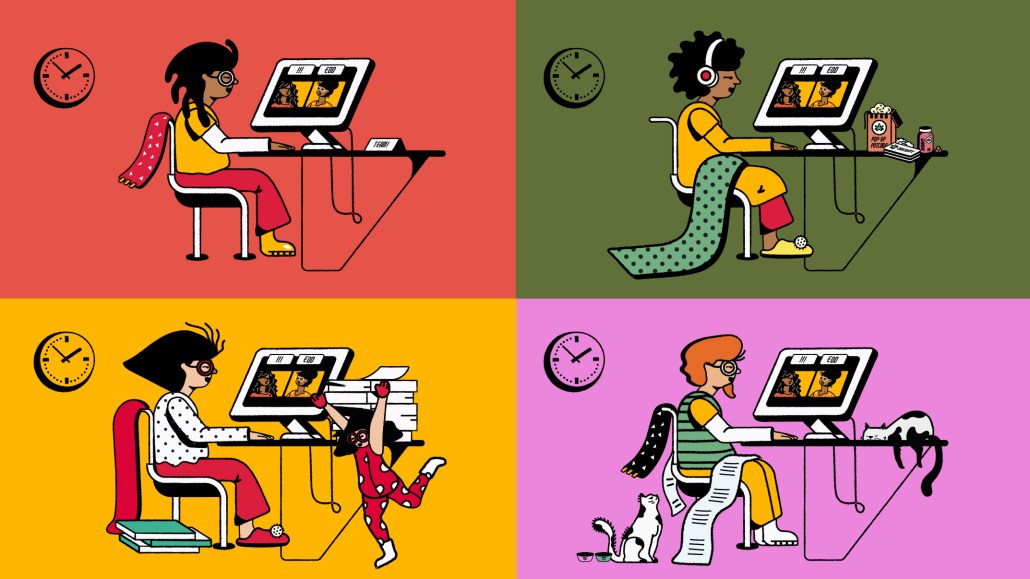 Ivy Liu
This Marketing Briefing covers the latest in marketing for Digiday+ members and is distributed over email every Tuesday at 10 a.m. ET. More from the series →
Last June, agency holding companies publicly disclosed EEOC diversity data — a first for many of the agencies — after an open letter by more than 600 Black employees called for more transparency and inclusivity in the ad industry. Now, nearly a year later, agencies are slowly starting to release updates on the progress that has been made.
Earlier this month, during an Instagram Live with executive creative director Walter Geer III, VMLY&R CEO Jon Cook shared that the agency increased its share of new Black hires from 6.6% to 11.5% this year. And last week, Dentsu unveiled a new diversity, equity and inclusion report with updated EEOC numbers as well as goals to reach by 2025 (what are those too?). The holding company is the first to roll out its updated data, but won't be the only one as other holding companies indicated data was coming soon when asked by Digiday.
As the updated numbers trickle out, the conversation around the diversity, equity and inclusion issues in advertising is beginning to ramp up again. Releasing updated EEOC numbers are just a snapshot of how the makeup of an agency has changed over the last year. Understanding the progress of DE&I at agencies is much more complicated than that snapshot, according to agency execs and employees.
"There's a statistical component" said Myron King, chief integration officer and head of a new inclusion experience practice at VMLY&R." [With] the numbers, the percentages, but there's also a qualitative measure. That's much harder to get to, it requires employee surveys and voice of employees and other things like that. Ultimately you want to create a space in your workplace where all of your employees feel like they belong, where all of your employees feel that they can bring their entire selves to work."
RAPP's global chief diversity, equity, inclusion and communications officer, Devin O'Loughlin echoed that sentiment. "People want to join an organization where they feel seen and heard, and can see and hear from people that look like them and have similar experiences — especially at the senior-most levels."
Whether or not employees feel able to do so will likely vary by the agency and employees' experience. A Black copywriter who requested anonymity said he feels like there has been progress over the last year with a heightened focus on DE&I at agencies. "I hope more Black people in America feel more comfortable speaking about microaggressions, calling out issues," said the copywriter. "We've definitely moved forward."
Even as the copywriter believes progress is being made in terms of conversations around DE&I issues in the ad world, he believes that those same agencies need to take a look at how creative assignments are given out and give Black creatives more chances to work big briefs for Super Bowl, Christmas, Easter and more.
Others are a bit more skeptical about agencies' commitment to DE&I progress.
"Will they keep this up in two or three years when the pressure is not on?," asked Duane Brown, founder of Take Some Risk. "Will clients ask agencies to have their team represent their customers? Brands and clients need to demand and want better. That is when we would see faster change. Only when your bottom line is getting hurt will you move heaven and earth to make magic happen."
When it comes to DE&I progress within the ad world historically, "there is an ebb and flow of the organization of talk batters in our industry, both internally and externally," noted King. "What is essential is a tangible, sustained commitment to measurable change that doesn't rely on the news cycle or increased prioritization."
3 Questions with GoDaddy CMO Fara Howard
There's an ongoing debate about the in-house agency movement. What's your take on this?
First, let's clarify the debate: Is having an in-house agency a good thing? I categorically believe it is. I have a long-standing history of working on brands with in-house teams (or standing them up if they didn't exist) and GoDaddy is no exception. At GoDaddy, we have the benefit of having a highly skilled and tenured in-house agency team which existed before I joined the company. This team works on everything from copy writing to the merchandising on GoDaddy.com to producing national advertisements to developing award-winning docuseries. Being in-house, it lives and breathes our brand mission of empowering entrepreneurs and they can bring that vision to life with a complete and nuanced understanding of the business. They can quickly adjust or shift our marketing strategies to reflect current customer sentiment and ultimately create authentic ongoing storytelling using the same visual imagery and tone of voice that continues to build on itself.
How is GoDaddy working with small businesses, especially as the pandemic has induced a digital revolution and shoppers have high standards for online shopping?
2020 was an extremely critical time for small business owners. Many had to close up shop and rethink their business strategy. However, this also forced many to pivot to digital for the first time and truly invest in an online presence. GoDaddy played an important role in not only helping entrepreneurs go digital but being there to provide them necessary support. Specifically, we launched #OpenWeStand. This was a multifaceted campaign launched on March 20, 2020 and provided small business owners with resources and tools to stay afloat during the most turbulent and uncertain times of the global pandemic. Over 70 brands joined our coalition on OpenWeStand.org and it became an internal rallying cry as well as a highly successful advertising campaign. In addition to OpenWeStand, we also accelerated access to 'start for free' products and developed features that increased in importance for our customers, such as e-commerce.
GoDaddy advertising got a face lift a few years back. What's next on the agenda?
Our goal is to continue to create authentic storytelling driven by our customers. At GoDaddy, we will always put our customers at the center of our advertising. Notably, we've seen through the increased brand relevance that we've built over the past several years, that these real stories inspire and motivate budding entrepreneurs to take the leap to become small business owners themselves. This positive storytelling loop has also encouraged us to invest in longer form content such as our docuseries Made in America, which shines a light on the diversity of journeys that exist in American small businesses, through intimate and personal stories. This year, we also released Go Forth, a docuseries hosted by professional skateboarder and entrepreneur, Tony Hawk, as he spotlights three adventure-driven and daring small business owners. — Kimeko McCoy
By the numbers
There's still a lot of debate around returning to the office as vaccine rollout continues to ramp up. While some are excited to get back to in-person collaboration and water cooler talk, others are more hesitant to put themselves at risk, given we're still in a global pandemic. To quell concerns, agencies are experimenting with continued flexibility in hybrid models. And to return to the office, they may require vaccine passports or proof of vaccination. According to new research from consumer research firm GWI, one in five Americans surveyed believe they should be required. More from the study below:
46 percent of those surveyed said they think people should have to show proof of vaccination to travel internationally, and 27 percent said it should be required to travel within their home country;
23 percent think proof of vaccination should be required to work in an office;
1 in 5 surveyed think people should show proof to dine at a restaurant (20%) and go to a bar/club (21%);
One-third (33%) want vaccine proof for attending live events, and 15 percent believe proof of vaccination is necessary for shopping in non-essential stores (e.g. clothing, electronics); and 16 percent want proof for shopping in essential stores (e.g. grocery, pharmacy)
However, there is some pushback against the idea of vaccine passports: 27 percent of Americans would not support having to show proof of vaccination under any circumstances, and this portion reaches over one third (34%) of rural Americans. — Kimeko McCoy
Quote of the week
"There's a cap on how much money linear can take. That will be a huge part of the discussion, and most marketers are likely [to] or should be moving money out of linear because of the decline in ratings."
— an agency exec on how streaming is reshaping TV upfronts, per Tim Peterson.
What we've covered
https://digiday.com/?p=414489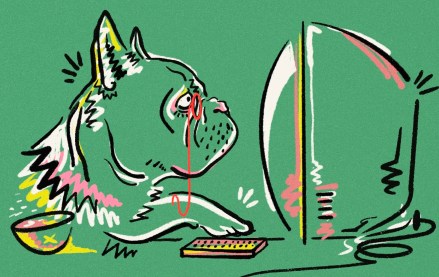 October 2, 2023 • 7 min read
•
•
When it comes to agencies, both of Meta's older sibling social media platforms may be past their primes.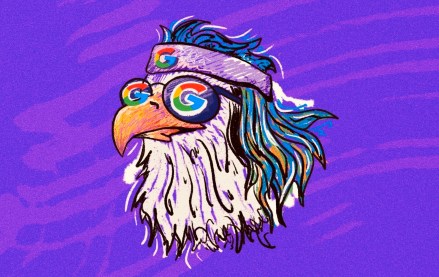 October 2, 2023 • 3 min read
•
•
The legal battle sees Apple and Google et al attempt to conceal their inner workings, developments that mirror the experience of their media customers.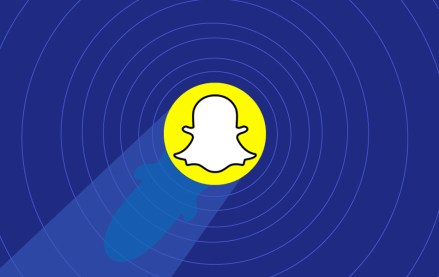 September 29, 2023 • 3 min read
•
•
"We are not diminishing the importance of AR," he said. "In fact, we are strategically reallocating resources to strengthen our endeavors in AR advertising and to elevate the fundamental AR experiences provided to Snapchat users."