'Long road ahead': Ad agencies are releasing diversity data — and admitting their shortcomings
June 23, 2020 • 5 min read
•
•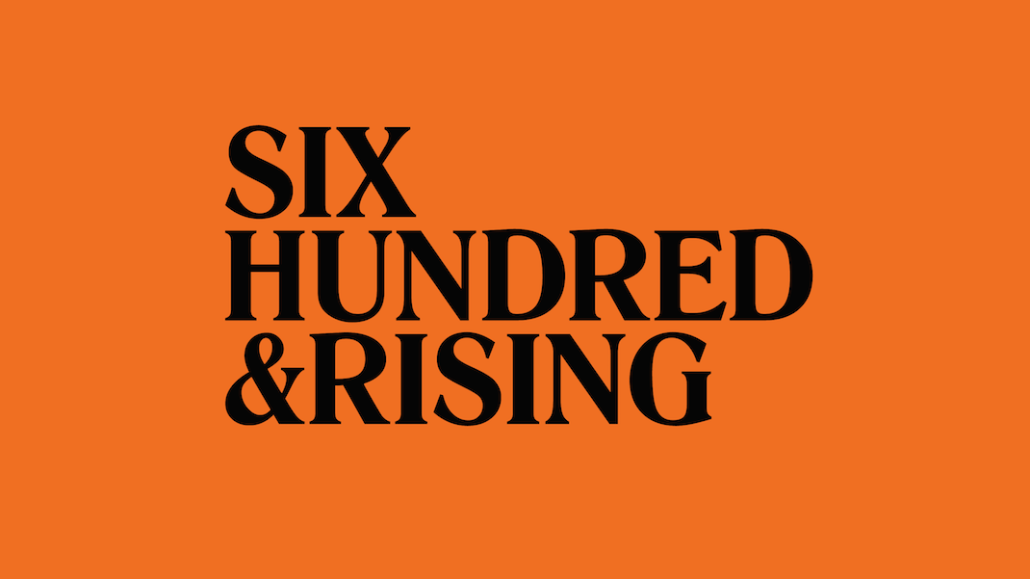 Over the last two weeks, holding companies like Interpublic Group and Dentsu as well as independent shops like Wieden + Kennedy and 72andSunny, among others, have publicly disclosed their diversity data. Below is a snapshot of the data — either via a spreadsheet or the agency's Instagram post — that has been released so far.
The disclosure of agencies' makeup in terms of diversity of employees follows an open letter signed by 600 Black agency employees calling for change with the ad industry to be more transparent and truly inclusive. The letter, which was driven by Nathan Young, group strategy director at Periscope, and Bennett D. Bennett, principal at Aerialist, led to the creation of a new non-profit that will work to advocate for Black agency employees, 600 & Rising, led by Bennett and Young.
Last week, 31 independent agencies signed onto a new initiative from 600 & Rising, Commit to Change, to publicly disclose diversity data. Many of those agencies have done so already (see below) but some like Observatory and Collectively say the data will be released in the coming weeks.
"[The agencies] committed to one step and there's a very long road ahead," said Bennett. "I hope the picture this paints is that making a more representative workforce and staff is just as important as making work that resonates with consumers. I don't think the two are mutually exclusive."
As for the holding companies, WPP CEO Mark Read committed to releasing the data on June 17th in a statement about the company's commitment to anti-racism though it's unclear when that will happen as representatives for WPP did not immediately respond to a request for comment. A representative for Publicis Groupe said that the holding company is "currently working on preparing publication of [its] U.S. diversity" but did not clarify how soon that would be. Omnicom and Havas, meanwhile, have not yet committed to publicly releasing data; representatives for the companies also did not immediately respond to a request for comment.
The data is one part of a bigger push to change the agency landscape. "The goal of this campaign was never to aggregate or analyze the data," said Young, adding that of the agencies that released data Cornett and Stink Studios were leading examples. Young pointed to Cornett for their "aggressive action items" (interviewees for new positions at Cornett must be at least 50% Black, indigenous and other people of color, for example) and Stink Studios for their "forthright statements" (founder Mark Pytlik called out "well-intentioned allyship" and the "myth that there's a lack of available Black talent" in his statement).
Still, the data released so far does "show where the most innovative and leading agencies stood today and provide models for other agencies to follow," said Young.
Young continued: "The biggest takeaway from the campaign is that the line that other agencies and holding companies have been telling us for years— that it is impossible or illegal to disclose diversity data, or that the task was too onerous — was patently false. I never want to hear that excuse again. Close the book. It was always bullshit, but we've proven it here."
Take a look at the data (and scroll through the Instagram posts) below:
Dentsu Aegis Network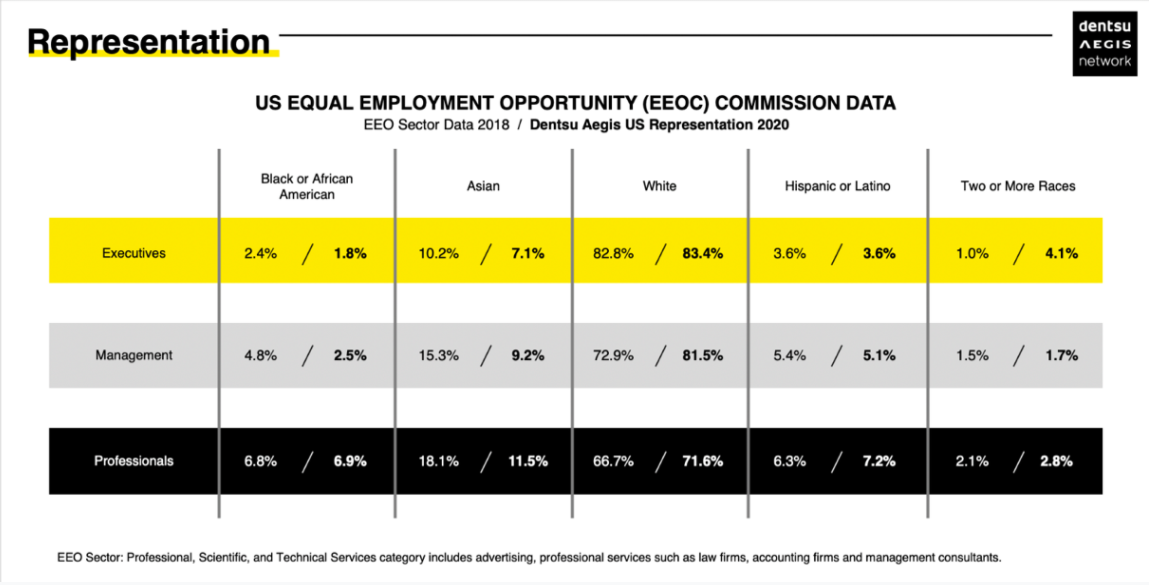 Interpublic Group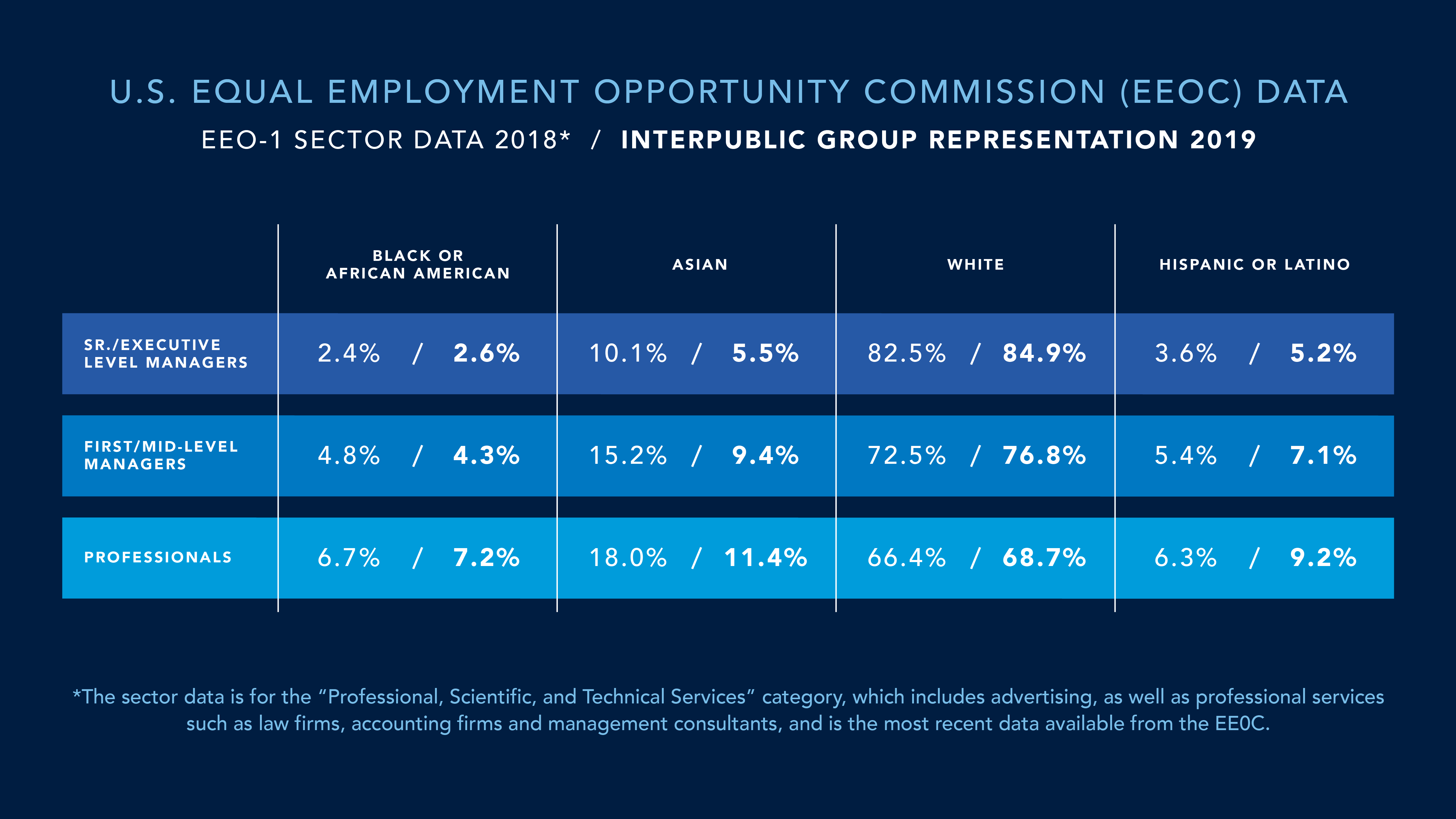 72andSunny
BarrettSF
Camp + King
Cornett
The Lexington, Kentucky-based agency, which is part of the independent agency network Worldwide Partners, posted its diversity make up as well as a commitment to do better on its website. White employees currently make up 88.33% of the company's workforce while 0% are Black, 1.67% are Latino, 5% are multi-racial, 1.67% are Indigenous or Native American and 1.67% are Native Hawaiian or other Pacific Islander.
DNA
Ecotone Partners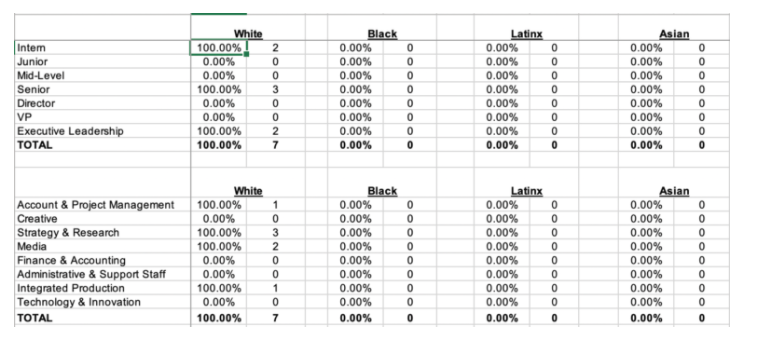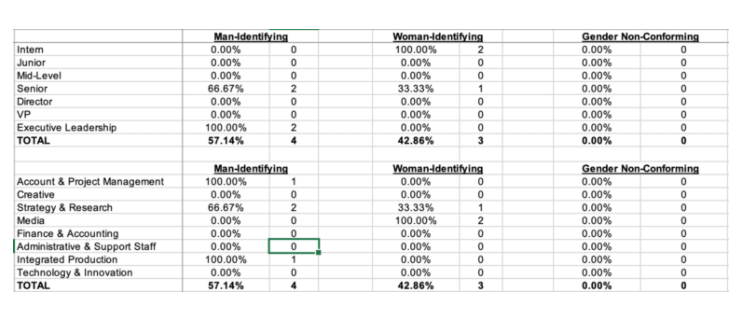 Giant Spoon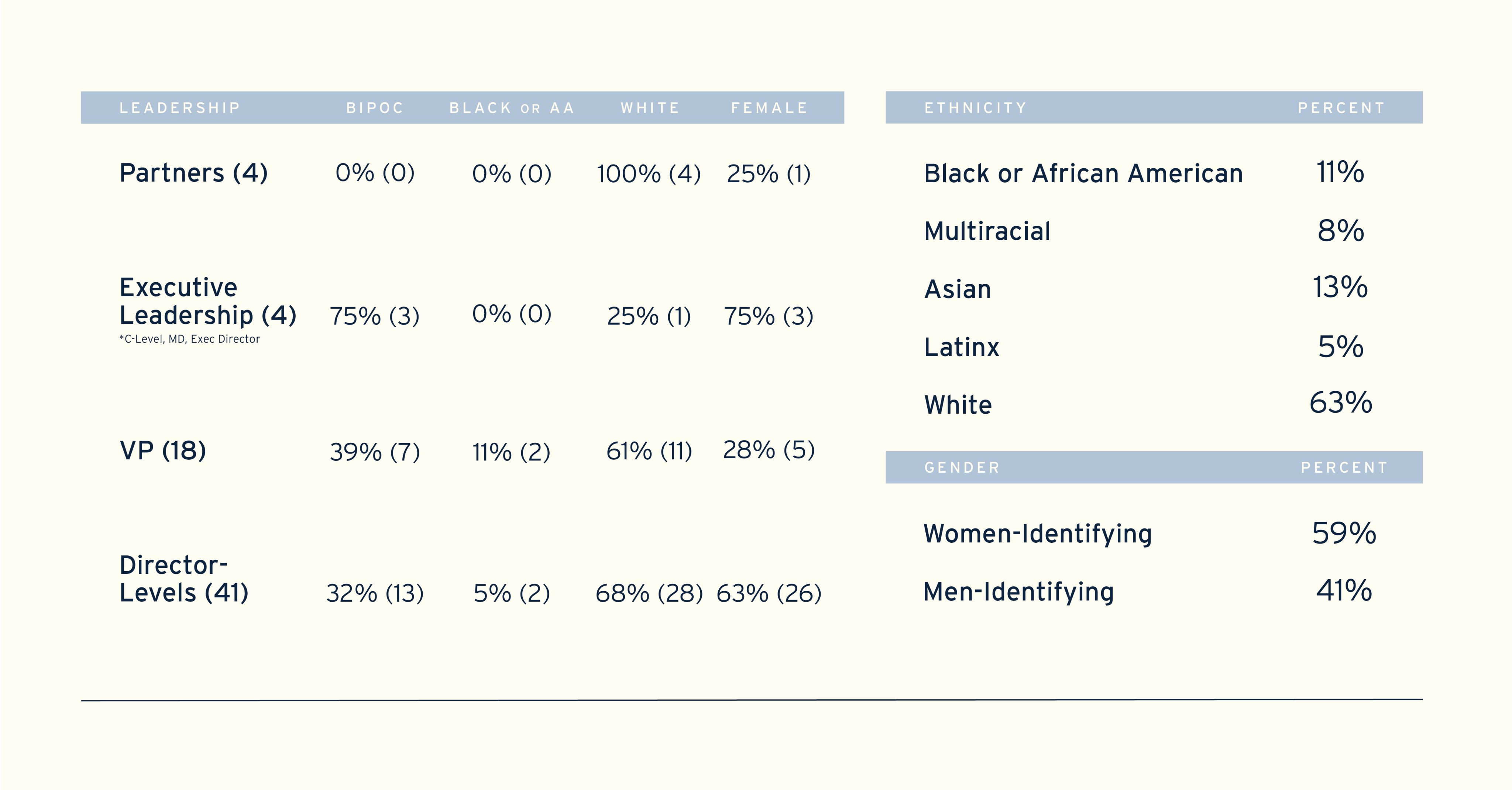 Grow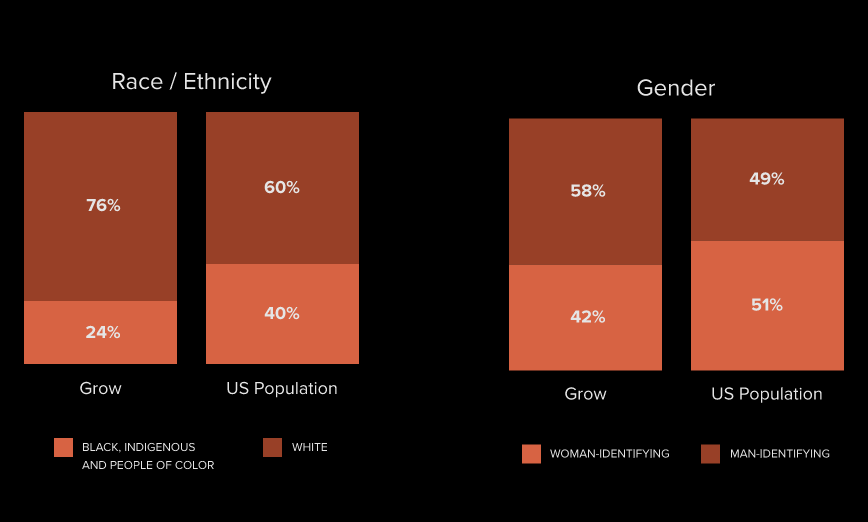 Instrument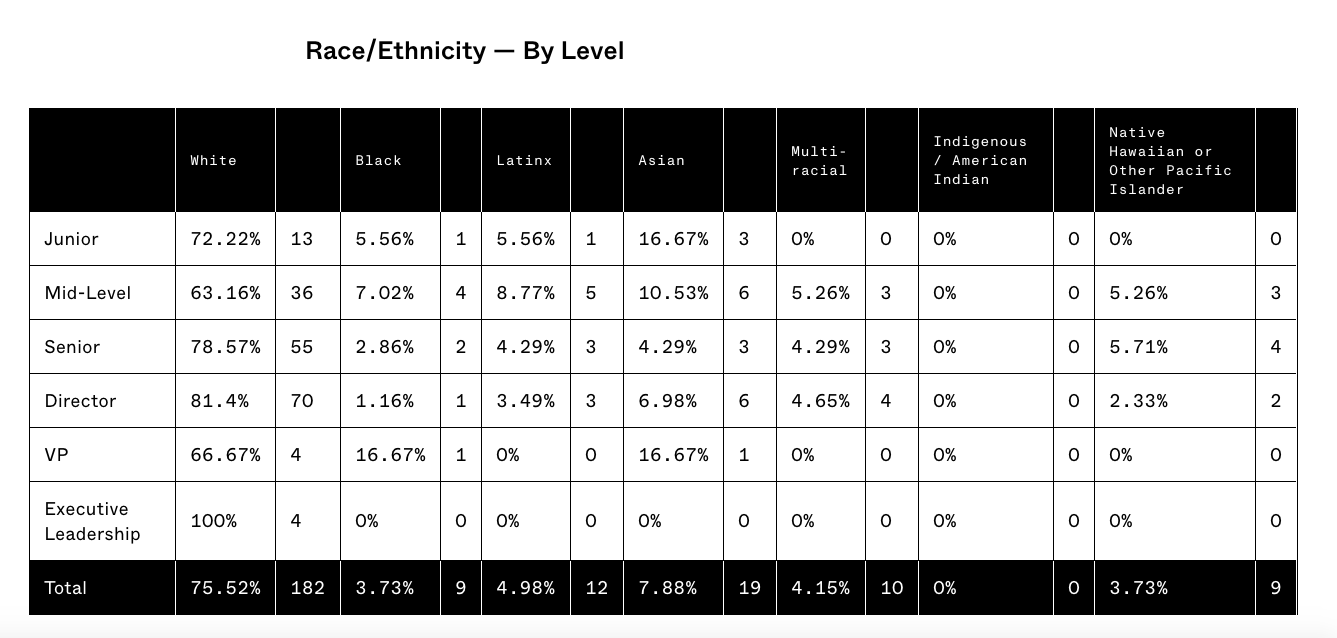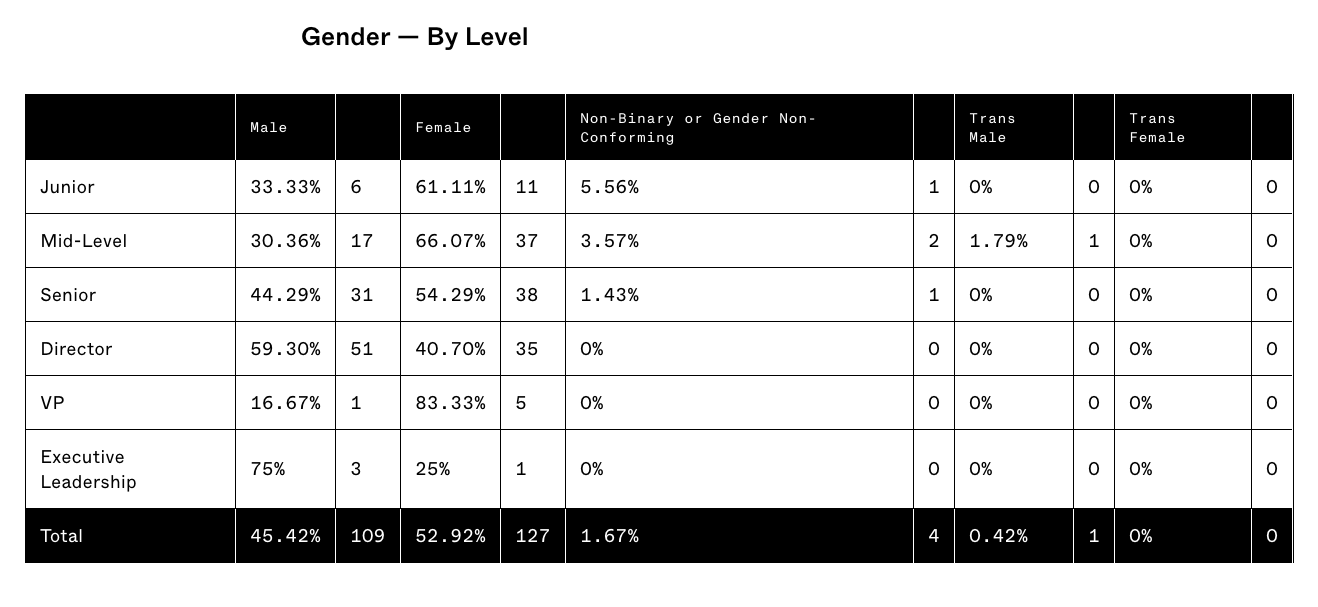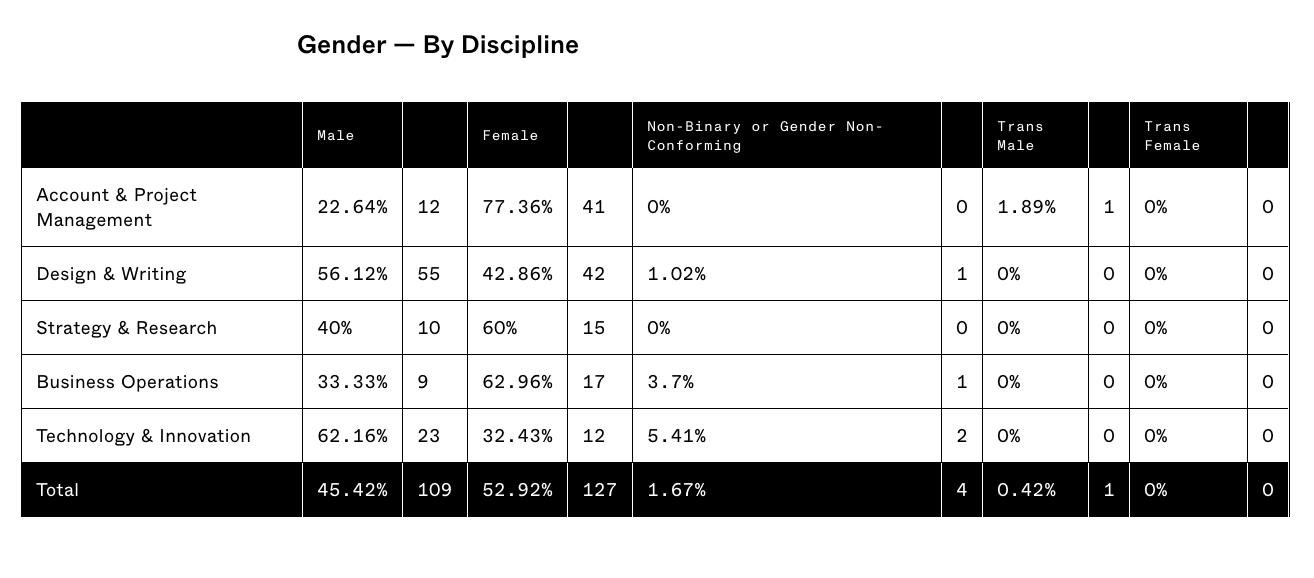 Noble People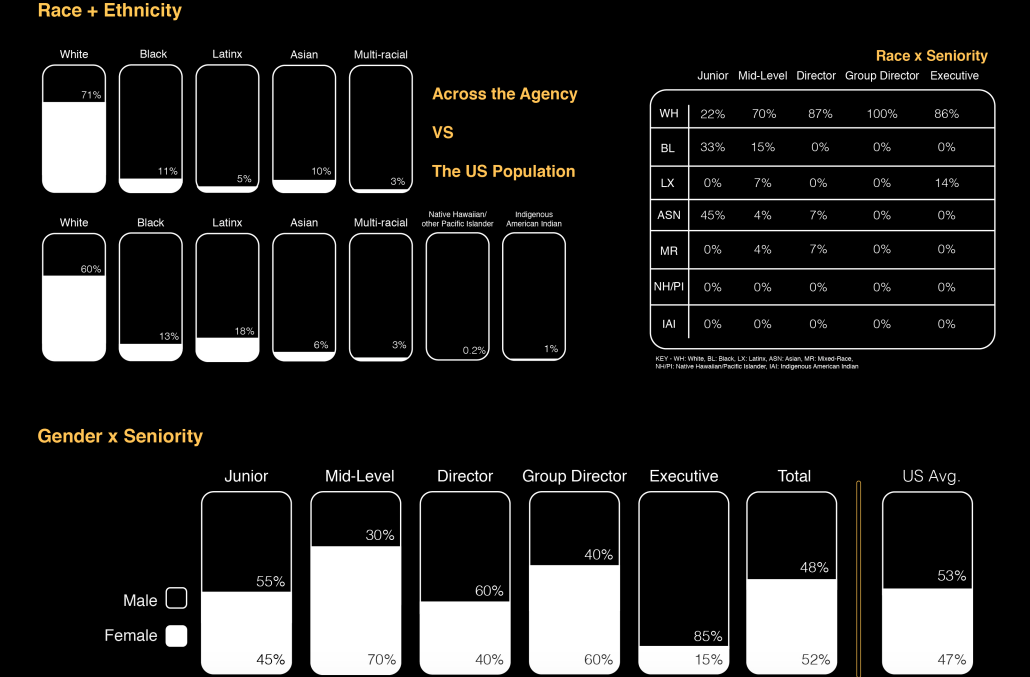 North
The Portland, Oregon-based independent agency took to Instagram to make public its commitment to 600 & Rising's call for change. "In our office we see mostly white people," wrote North in a caption on Instagram. "55% of us are women. 15% are of a racial and ethnic minority. Over 30% of us are under 24 years old or over 50. We meet our B-corp requirements, but we are committed to doing better. Our new commitment is to increase our BIPOC employment to 25% and 10% specifically Black in 2020. We are committed to racial truth, justice and healing."
Nostos
The collective of independent shops took to Medium to make clear its commitment. "While our community includes women-owned companies and Latinx-owned companies, the executive leadership of our community as a whole skews white male, with approximately 80% white partners and 75% cis-man partners," wrote the company of its current diversity numbers.
O'Keefe Reinhard & Paul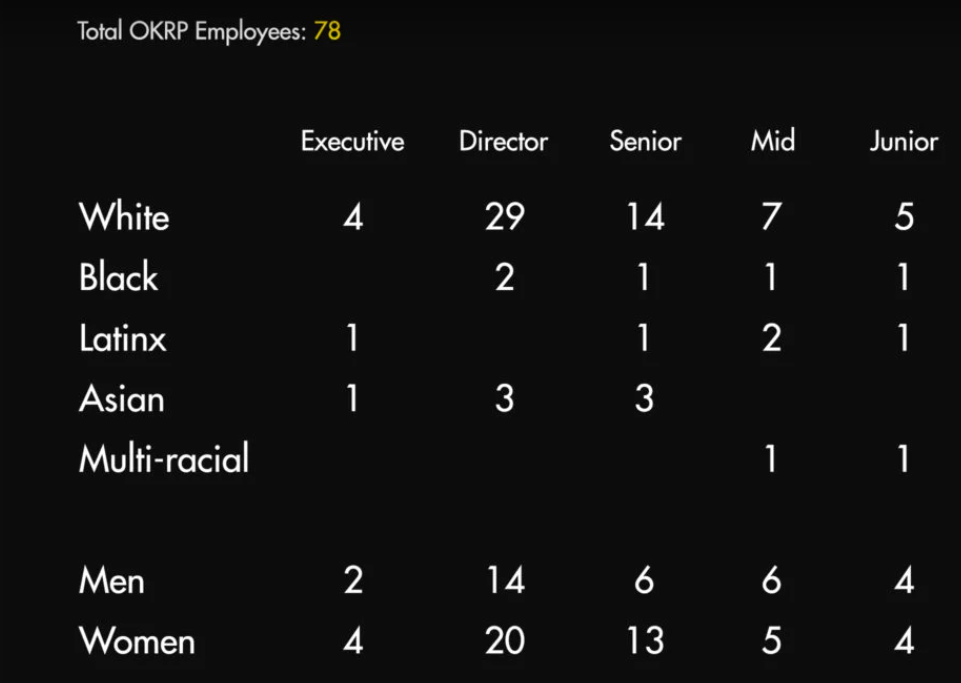 Periscope
Preacher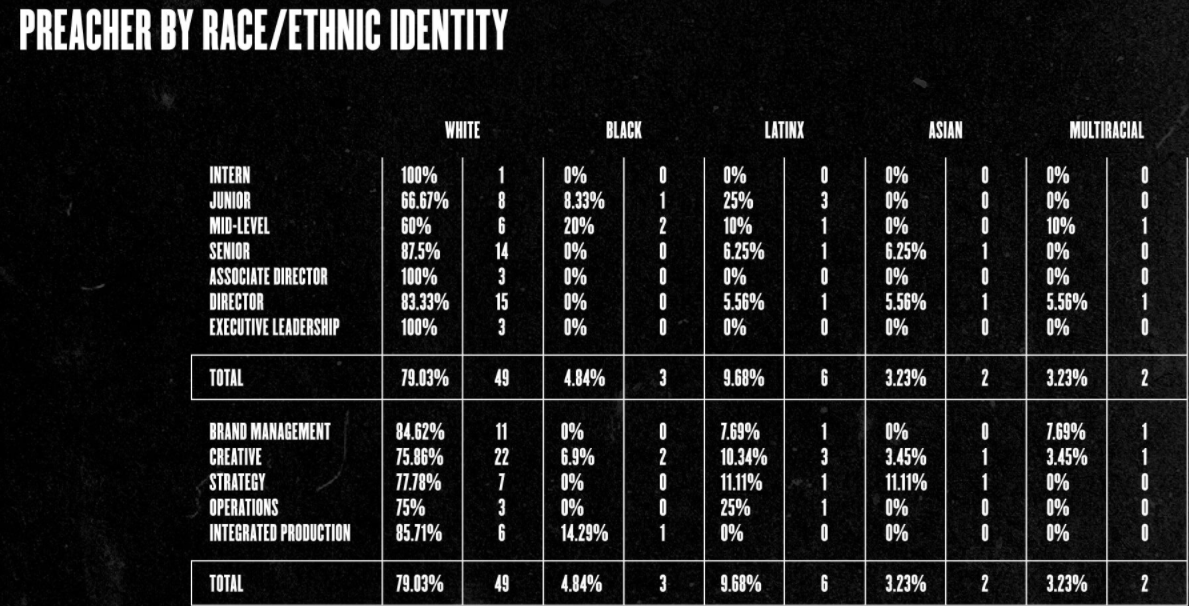 Red & Co
Stink Studios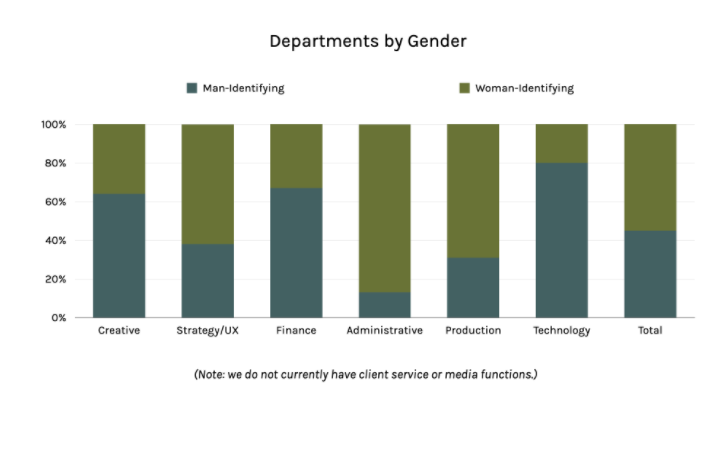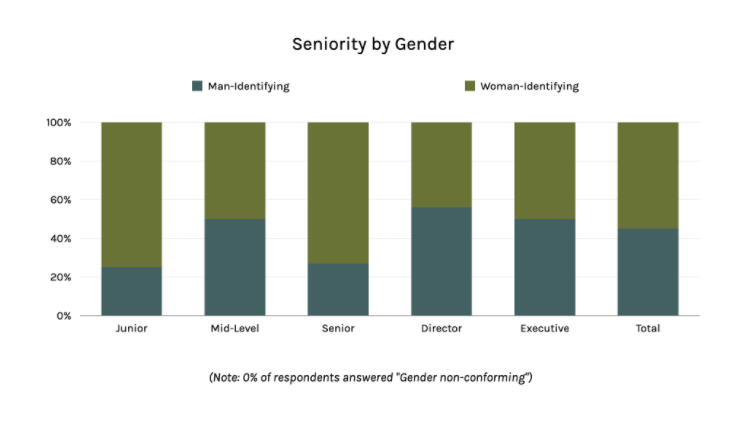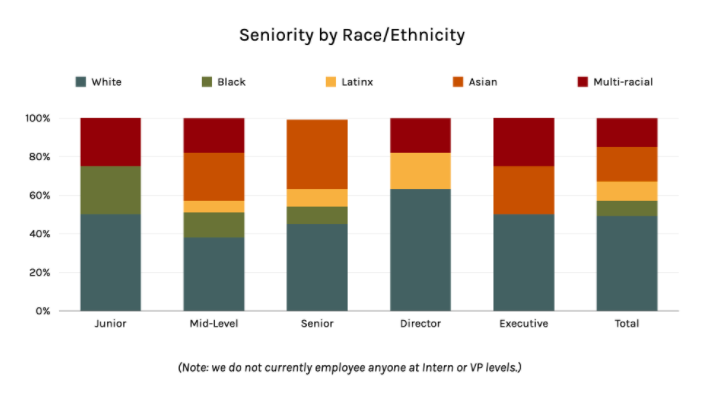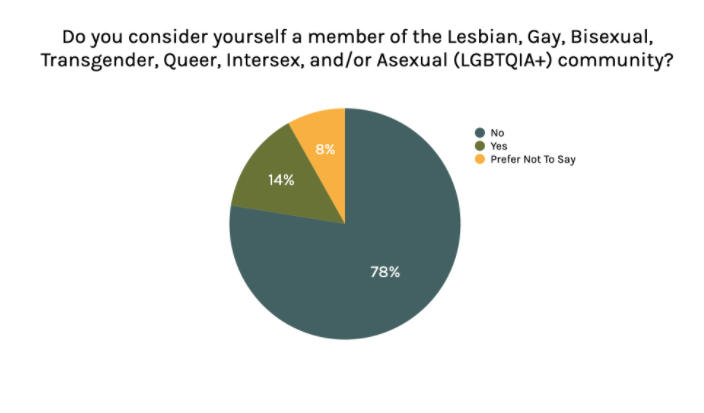 The Many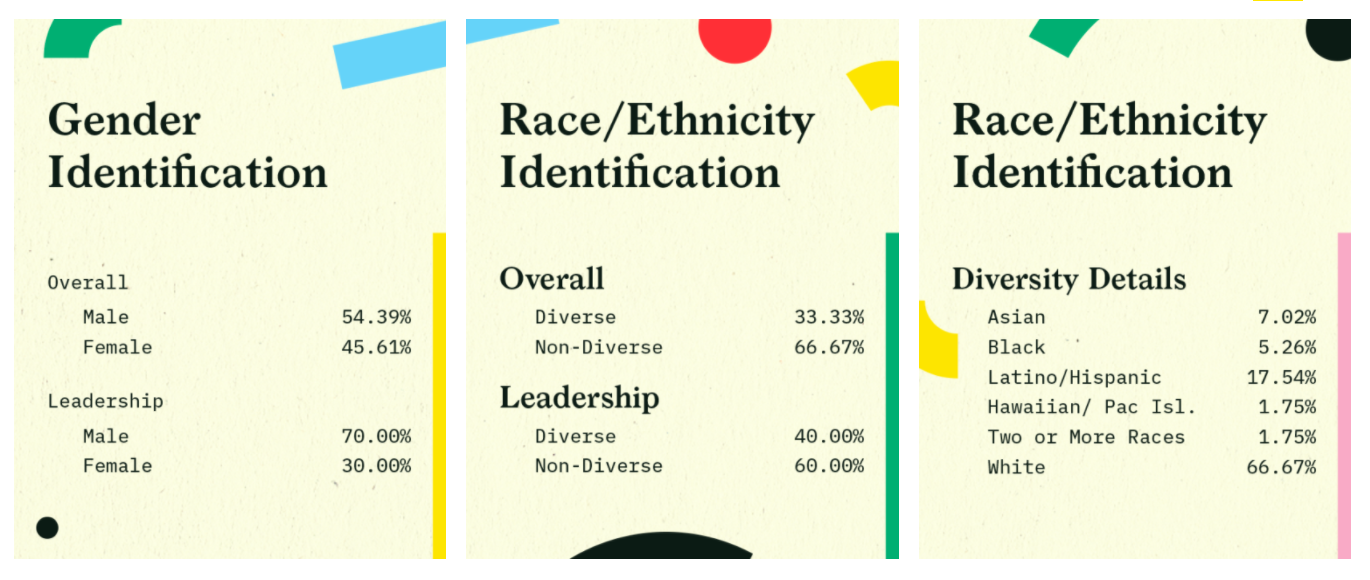 The Martin Agency
The Social Lights
Turnstyle Studio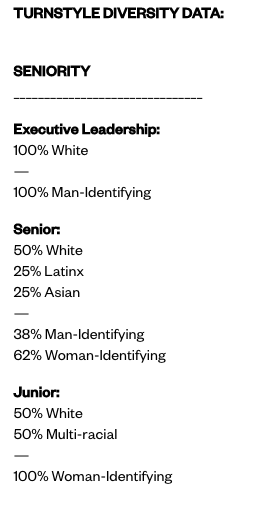 Wieden + Kennedy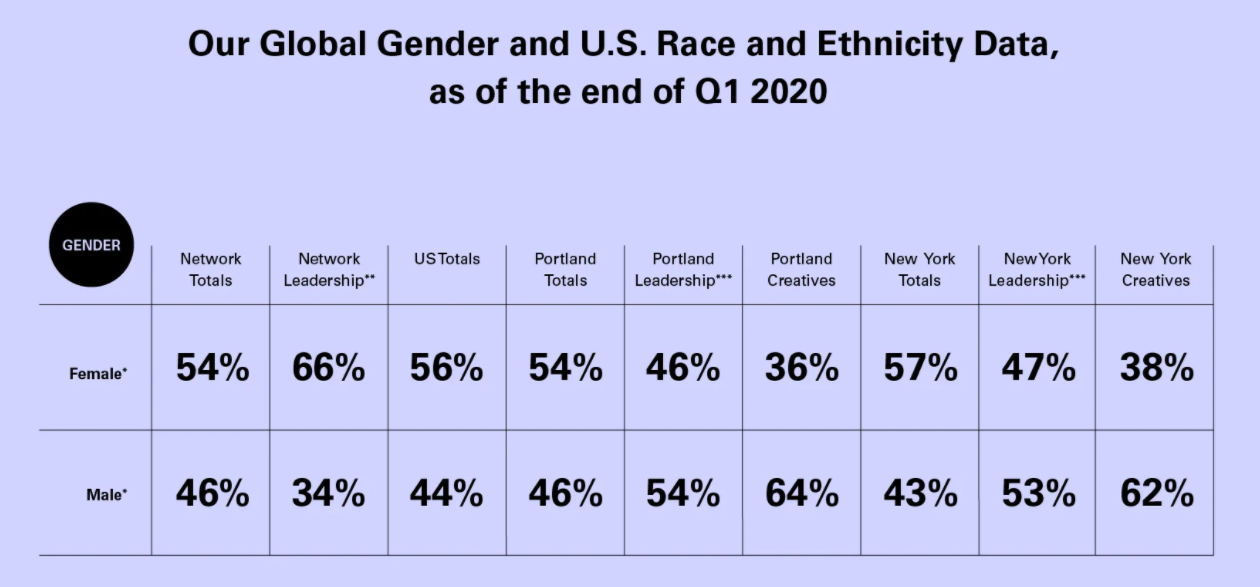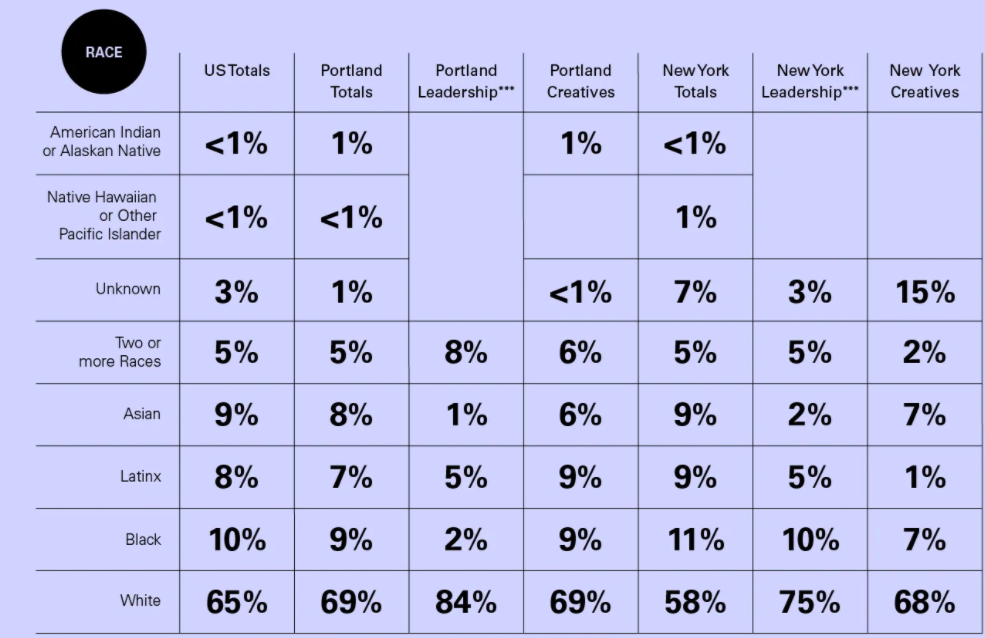 Wondersauce
Wondersauce, also part of Worldwide Partners, posted its diversity data to its website. Across the company's five offices in New York City, Columbus, Ohio, Los Angeles, Costa Rica and the United Kingdom, the gender make up is 49% male, 51% female. As for race, the workforce is 64% white, 8% Asian, 6% Hispanic, 4% Black and 4% are two or more races. The shop noted that 13% of its team did not participate in disclosing their diversity or gender to the agency.
Zambezi
https://digiday.com/?p=370646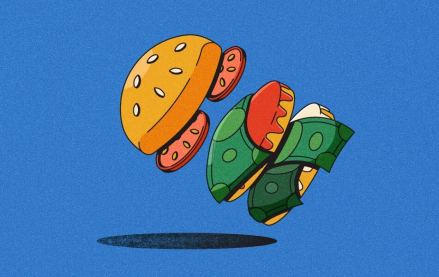 November 28, 2023 • 6 min read
As more influencers look to get into food content creation, brand opportunities are following.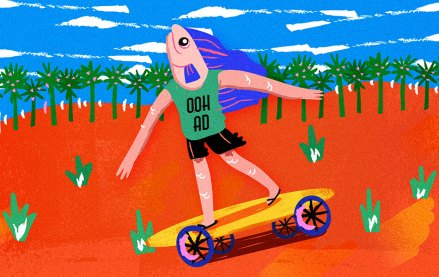 November 28, 2023 • 7 min read
As major marketers like Maybelline experiment with faux OOH, more marketers are open to the idea.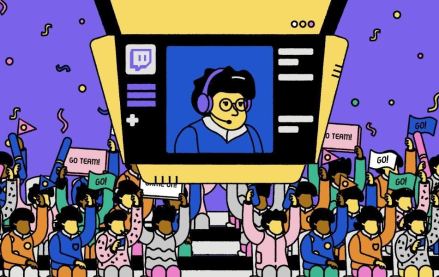 November 28, 2023 • 4 min read
The love affair between Alienware and Team Liquid does not mean that every esports organization is suddenly going to be all-in on wooing the endemic brands they once spurned in 2024. These days, esports organizations' varying level of interest in endemics is a matter of their broader brand identities — which are rapidly diverging.