Marketing Briefing: Q&A with inclusive marketing strategist Lola Bakare on Black History Month and how brands should not be 'just about getting it done'
February 22, 2022 • 6 min read
•
•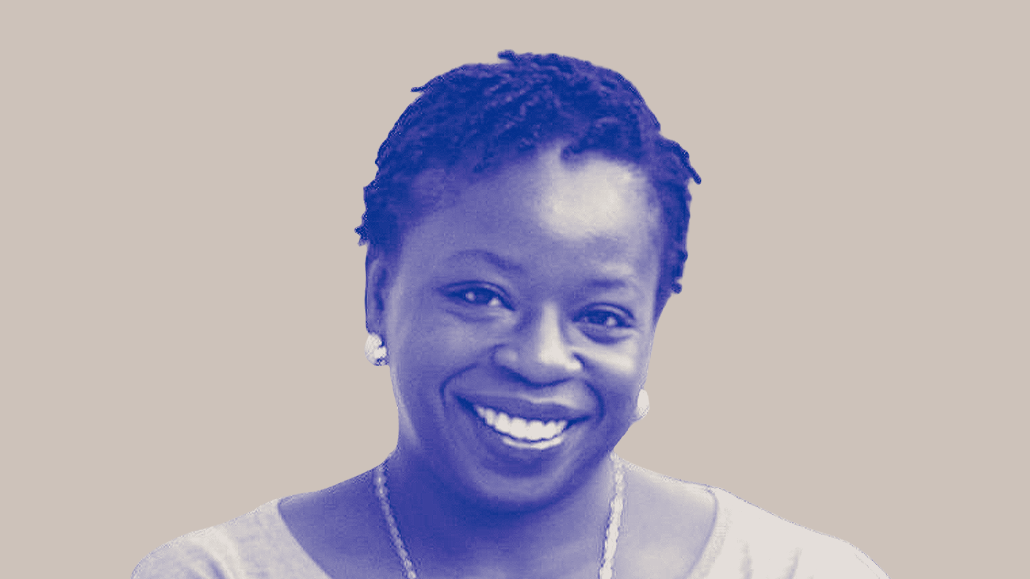 This Marketing Briefing covers the latest in marketing for Digiday+ members and is distributed over email every Tuesday at 10 a.m. ET. More from the series →
When it comes to advertising and marketing for Black History Month, marketers need to do more than a "performative activity of box checking," according to Lola Bakare, a CMO advisor, inclusive marketing strategist and founder of the consultancy be/co.
Some brands are indeed performative — touting Black History Month campaigns without much substance beyond having one — throughout the month rather than creating impactful, measurable and lasting initiatives, according to Bakare, who works with brands and agencies to make their marketing more inclusive.
Digiday caught up with Bakare to chat about Black History Month marketing and advertising efforts and what brands need to be doing to improve their advocacy marketing in service of equality.
This conversation has been edited and condensed for clarity.
What are you seeing for Black history Month from brands this year?
I'm seeing a lot of activity. But what I'm not seeing is a lot of deep, nuanced understanding that that activity is actually benefiting its intended beneficiary or any activity that has any real goal beyond, we did something so we won't get in trouble. The lack of ability to contextualize activity through the lens of impact is a problem. The Black History Month activity that I've seen for the most part isn't getting the impact right. It's just about getting it done.
What does a Black History Month campaign need to do to be seen as something beyond a performative checking of the box?
I have a framework that [brands have to hit] three things to be doing something beyond performative [marketing]. The three things are revenue impact, measurable social impact and reputation impact. If you start to think through those three lenses, the nonsense around you becomes much easier to spot. 
What does a campaign that gets it right look like?
Let's say, for example, that [a company] ran something and it was all about actually talking about their performance [to meet] the diversity commitment they made after the murder of George Floyd. [That campaign would] say where they are falling short, where they were on track with their plans for diversity from an employee standpoint and a commitment to say by this time next year they would have X, Y and Z done. That could function as a great brand awareness and brand loyalty campaign, a positive sentiment moment during Black History Month. It's not performative because it's really about something. You made a commitment. You told us where you were falling short … and your approach was not meant to be something that's just focused on February 2022. 
When you can use the moment to make a broader and bigger long-term impact you can move past the performative. You'll never be able to say you made a measurable social impact if it's something that was only supposed to hit for one month or one year.
How does this Black History Month compare to previous years?
We're seeing a lot more activity and activity is more expected. There's a higher perceived risk to not engaging in activity but managing that activity for impact, quality and going past the performative — the needle has not moved very much. That's why I'm out here screaming from the rooftops. It's the best thing for business. 
What do you want marketers to understand about their overall impact?
As marketers we're in a position to have exponentially large effects in how people see, experience and move through the world. I want marketers to see that this — and when I say this I mean the on-going mandate that you as a marketer [have] in moving us towards a more equitable society, specifically for Black people — is not something they should be doing, or could be doing, but that they are responsible to be doing in their roles. I'm not asking for altruism or charity or to shift their beliefs but to see this as a business imperative that's not going away. It's not a bother. It's something that's your job.
3 Questions With housing startup Tomo's CMO Sarah Makar
What's your approach to Tomo's marketing strategy?
It's not a matter of "brand" or "performance." Everything we do must incorporate both. We're embracing a mix of earned, owned and paid strategies, informed by data and mapped closely to our sales and operations to ensure an exceptional end-to-end customer experience.
Any changes in that approach due to new COVID-19 variants? If so, how? If not, why not?
It's less about what we're doing as a result of this variant or the next one and more about how we're adapting to a new world where this could be a recurring fact of life. Against that backdrop, everything is becoming more digital. Video is increasingly important — whether that's TikTok or connected TV — but so is the more snackable content you see on Instagram, or a SMS nurture campaign or a three second ad. Marry that with what we're able to do today from a data and tech perspective, and suddenly you have some very powerful options and capabilities at your fingertips.
I'd also say there are still some very real opportunities for brands in the physical world, especially on a local level. In-market events, activations and traditional media can still be very effective.
How is the Tomo team dealing with the long term impact of remote work?
We embrace a hybrid work model where we ask teammates to come into the office three days a week, and give them the flexibility to work from wherever they feel most productive, the other two. For a few select roles — like engineering — we do allow people to work fully remote. — Kimeko McCoy
By the Numbers
For at least the last year, TikTok has become somewhat of a golden child in social media advertising. Increasingly, brands like Covergirl and Walmart have moved from TikTok as an experimental channel to a staple part of their media mixes. And as TikTok's popularity grows, its demographics are changing, according to new research from influencer marketing platform Hypeauditor. Find key details from the research below:
66.6% of TikTok users are under the age of 24.
39% of users are between the ages of 18 and 24, which makes people of this age the platform's largest user group. In this age group, the number of users between 13 and 17 decreased by 2% compared to the previous year.
The female audience grew by 4.14%. — Kimeko McCoy
Quote of the Week
"A big part of the learning curve for brands is really understanding that, if you are building your own dedicated world inside the platform, you need to think about longevity — you need to think about how we are building and continuing to invest in that world."
— Yonatan Raz-Fridman, CEO of the Roblox developer Supersocial, on how brands are getting in front of virtual audiences via Roblox.
What We've Covered
https://digiday.com/?p=440011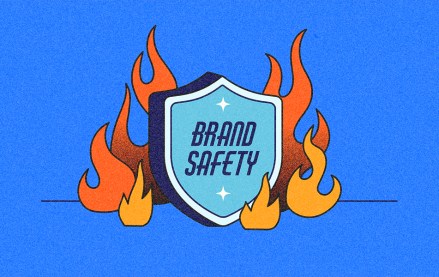 November 28, 2023 • 6 min read
"Major brands' search ads can appear on piracy, pornographic and sanctioned websites," research claims.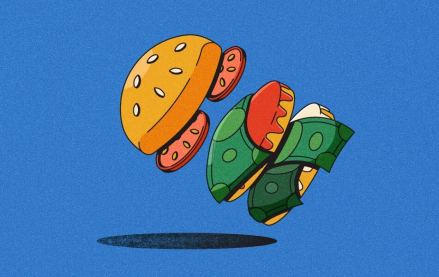 November 28, 2023 • 6 min read
As more influencers look to get into food content creation, brand opportunities are following.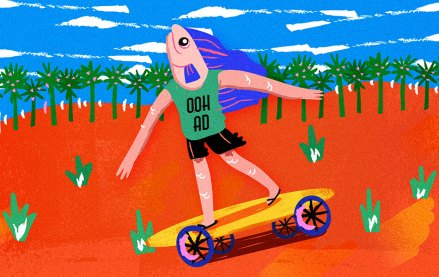 November 28, 2023 • 7 min read
As major marketers like Maybelline experiment with faux OOH, more marketers are open to the idea.