Marketing Briefing: How marketers are finding ways to use the latest buzzy AI tool, ChatGPT
January 10, 2023 • 6 min read
•
•
Ivy Liu
This Marketing Briefing covers the latest in marketing for Digiday+ members and is distributed over email every Tuesday at 10 a.m. ET. More from the series →
Freelance creative director David Wecal has been testing the capabilities of ChatGPT — the artificial intelligence bot developed by OpenAI that's been a hot topic among creatives in recent weeks — and posting the results on his LinkedIn.
Often engaging, sometimes surprising, Wecal is one of a number of creatives looking to understand what ChatGPT and similar AI offerings can do and what it will mean for the advertising industry.
So far, Wecal has found it to be "a tool to develop logic" that could possibly help craft social posts or news releases but it "doesn't bring any style or humanity or a unique perspective," he said. Industry professionals who have used ChatGPT (which is offering a "free research preview" according to a window that pops up when you sign up) say they've used it for brainstorms or to help them get past writers' block. Marketers and agency execs say that they don't see ChatGPT taking copywriting jobs but that it will likely be a tool advertisers use to help the creative process going forward.
"Think of it as a powerful jumping-off point that can spur ideas and help you narrow down the focus of what is possible," said Christina Garnett, principal marketing manager at software company Hubspot in an email. "Initial question prompts that can gradually be expanded upon give creative teams a strong starting point they can either further lean into or deviate from."
Ryan McDaid, head of strategy at creative shop Mojo Supermarket, echoed that sentiment.
"It can be helpful in early phases of a brief," said McDaid. "It functions at the level of an intern who can pull information and aggregate info for you. It won't come to conclusions and won't give you the insight. But it will be a starting point to help you think about a project."
Agency execs say that while clients aren't asking about ChatGPT yet, agency employees have been testing its capabilities to determine how it can be used and what it can do for advertisers. Overall marketers and agency execs say that it is in an experimental and learning phase but ultimately they see it as a tool marketers will likely use going forward.
"ChatGPT is the new crypto… in terms of the hypecycle," said Brendan Gahan, chief social officer and partner at Mekanism. "It's here. It definitely has practical applications. It's just the topic du jour. How it fits into our workflows long term and all its potential applications are [to be determined]." 
Gahan continued: "Just like the introduction of Adobe Illustrator or Photoshop, it makes content creation more accessible. Can you imagine being a designer in advertising today who didn't know how to use those tools? 20 years ago it was possible. But, today it's the barrier to entry. The same will be true with AI."
As its usefulness is being determined, some creatives have wondered if it will eventually hurt copywriters as marketers seek to save money by using AI. Marketers and agency execs say that AI has a long way to go.
"I would heavily encourage copywriters to use it to stay up-to-date and make their work more efficient," said Garnett. "Copywriters will be impacted by AI the way mathematicians were the calculator. Use it as a tool to improve your work and expand your impact with the efficiencies it creates."
For what it's worth, Digiday tested out ChatGPT for this article. The first few times we tried to log on the system was overloaded. When we were able to get on, it gave us headline suggestions — we used a shortened, edited one — that were as one editor put it, "better than I thought they'd be."
3 Questions with Jesse Hiss, cofounder Fresh Sends a direct-to-consumer flower gifting delivery service
As a DTC business, how has Fresh Sends navigated all of the changes over the last year?
It's been a crazy year. We've been extremely fortunate from the get-go to have tons of organic traction. But on top of that, we had some really early success on TikTok. We were there from a young age and [we were] actually coined the TikTok flowers early on. This year has been really the first year we've had to dive into building out a more detailed marketing strategy because it's been so fortunate that things have gone our way up until then. It's definitely been a tumultuous year, especially toward the end of the fourth quarter. We spent more on digital paid advertising than we ever had and didn't see a huge uptick.
Given digital ads haven't offered much of a return on investment, what other tactics is Fresh Sends leveraging?
Last year, [we] hired a content creator/ambassador manager to start creating organic content. [That] has been a big push for us, creating authentic content that speaks to the mission of Fresh Sends, making people feel seen and loved. She's working really hard with a handful of creators, creating organic content [and] a bunch of UGC. That's been a big push. We've finally this year hired an agency to help us start to put together a better marketing plan going forward in the paid space, leaning on some of those tried and true stuff, such as search and organic search.
What's the plan for 2023?
Creating content in general is really going to be [a focus]. All of the attributes on TikTok advertising have been lackluster in my opinion. So using our creator and having her manage a whole team of content creators throughout the country is one of our big pushes. We're hoping that will be an organic, authentic way we can gain traction on what Fresh Sends actually is and the mission that we're trying to accomplish. — Kimeko McCoy
By the numbers
Advertisers are experimenting more with in-game advertising to reach the gaming community, an audience largely considered under utilized. Gamers, however, prefer ads that don't interrupt game play, according to recent research from Frameplay, a video game ad platform. Key findings from the report can be found below:
34% of respondents said intrinsic in-game ads, i.e. ads that appear in gaming content, were the most effective in-game ad type at making them take action (more than any other ad type).
More than twice as many respondents said they found interstitial ads, i.e. ads placed between content (54%) and adjacent ads, i.e. ads that appear during breaks (43%) to be distracting, while less than a quarter said the same about intrinsic in-game ads (24%).
45% of respondents reported seeing interstitial ads the most, compared to just 23% who saw intrinsic in-game ads the most. — Kimeko McCoy
Quote of the week
"Most publishers are sitting on a vast amount of rich first-party data, and as privacy regulations continue to tighten, operating with first-party data will be a significant and powerful advantage in the future. With this, you can build more accurate audiences and discover new sources of revenue, all through privacy-compliant methods."
— Freddie Turner, EMEA md at programmatic agency MiQ when asked about Schibsted making its first-party IDs widely available in the open market.
What we've covered
https://digiday.com/?p=483610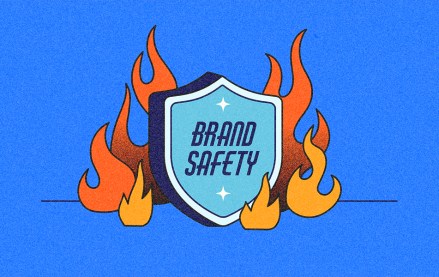 November 28, 2023 • 6 min read
"Major brands' search ads can appear on piracy, pornographic and sanctioned websites," research claims.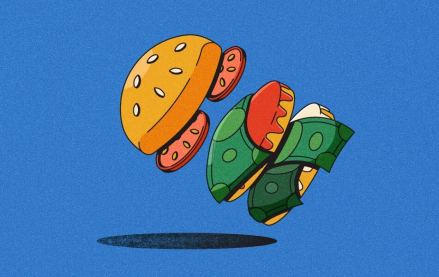 November 28, 2023 • 6 min read
As more influencers look to get into food content creation, brand opportunities are following.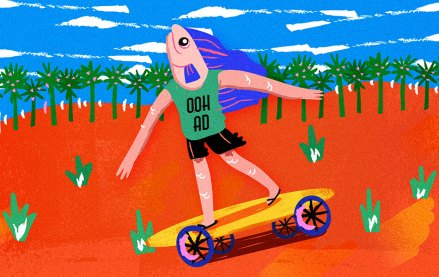 November 28, 2023 • 7 min read
As major marketers like Maybelline experiment with faux OOH, more marketers are open to the idea.