Marketing Briefing: How marketers and agency execs are approaching vaccine awareness campaigns
April 20, 2021 • 8 min read
•
•
Ivy Liu
This Marketing Briefing covers the latest in marketing for Digiday+ members and is distributed over email every Tuesday at 10 a.m. ET. More from the series →
As vaccine availability and eligibility has ramped up across the country, people who were already planning to get the vaccine will likely do so without much of a nudge from marketers.
For the people who are hesitant or less likely to get vaccinated, however, marketers and agency execs are aiming to encourage vaccination with non-judgmental messages that are educational or appeal to people's desire for normalcy.
Last week, Budweiser became the latest brand to offer a giveaway to those who get vaccinated. The beer behemoth joins major brands like Krispy Kreme and Sam Adams in encouraging people to get vaccinated by offering a free product — donuts for Krispy Kreme, beers for Sam Adams and Budweiser. As for local and national vaccine campaigns, instead of simply telling someone to get their shot, which is an approach used in previous immunization campaign efforts, marketers and agency execs are taking more care with the language and strategy of campaigns due to the politicization of the vaccine.
"Anything that has any hint of judgment will tend to backfire," said PJ Pereira, founder and creative chairman at Pereira and O'Dell, adding that the agency worked to make sure its national vaccine campaign effort for the Ad Council took a non-judgmental approach. "It may talk to people who already take pride in getting the vaccine, but the group who will make a difference in getting over this and getting to herd immunity are the people who are hesitant but leaning toward a no."
Rather than telling people what to do, finding ways to reach people and speak to their concerns about the vaccine as well as educate them about what has gone into its creation has been, and continues to be crucial, explained Ambika Gautam Pai, chief strategy officer at Mekanism. The agency recently worked on the "Made to Save" Covid-19 vaccination campaign, which aims to improve trust in the vaccine, particularly for communities of color.
To improve trust of the vaccine agencies and brands will need to take a more grassroots approach to media and work with "old school influencers," per Pai, in various communities like pastors, community activists, city council members or other people influential in communities.
Taking a localized effort to vaccine campaigns is crucial, according to Chris Buhrman, executive creative director at Hanson Dodge. The agency found that people who were hesitant to get vaccinated responded better to ads featuring other members of their Milwaukee community rather than celebrities or politicians proved more effective.
"As advertisers, it's critical that we recognize the impact of our communications, not only in the intentional messages we craft for consumer consumption, but in the subconscious effect we have in shaping what people view as normal and acceptable in society," said Jake Bayham, head of strategy at BSSP; the shop recently worked with Blue Shield of California on a vaccine awareness campaign. "I would encourage any agency who can to get in the game too. The more folks we have leaning in, using their creative and strategic expertise, and underscoring the importance of vaccinations, the sooner we can all come out of this pandemic together." 
As for brands, inspiring people that getting a shot will enable them to return to some sense of normalcy has been the typical approach.
"Like everyone else, we're ready for bars and restaurants to reopen and for families and friends to gather," said Monica Rustgi, vp of marketing at Budweiser. "The only way to do this is for as many people, who are able, to get the vaccine. By helping to raise awareness of the availability and necessity for COVID-19 vaccines, Budweiser is helping bring consumers safely back into bars and restaurants, industries that were hit incredibly hard by the pandemic."
Rustgi continued: "As one of America's biggest brands, we felt it was important to take a stand on this issue and encourage people to get a vaccine so we can all gather together again."
3 Questions with Indeed CMO Jessica Jensen
The job market has fluctuated immensely, given the pandemic and lockdown. How was Indeed's brand message and marketing strategy impacted because of that?
We know that the past year has been hard for workers, and everyone has been struggling in their own way with adjusting to life during a pandemic. Indeed [a global employment website] is in a unique position in that we are able to see all the jobs that are available online. Given the events of the past year that have had a devastating impact on the economy and people's lives, Indeed wanted to reach as many people as possible to provide hope for their job search and share that Indeed is a partner every step of the way. This year Indeed ran its first Super Bowl ad to showcase the power of a job, including footage of real people going through the job search process and how Indeed is here to help them. The ad was set to the inspiring soundtrack from up and coming musician Christian Shelton, on one of America's most prominent platforms. Indeed also launched Rising Voices, a creative collaboration with Hollywood innovator Lena Waithe to give BIPOC filmmakers and storytellers a platform to share the meaning of work and the idea that jobs have the power to change us all. The short films, developed by an immensely talented group with diverse experiences, will debut at the Tribeca film Festival this June.
How has women's role in the workplace been impacted by the pandemic, and what advice do you have for women navigating this new work-life balance?
While the COVID-19 pandemic has reshaped the workforce in many ways since early 2020, working women —especially those who are also mothers or caretakers — have been disproportionately impacted. A recent survey from Indeed shows that women require more support from their employers to continue juggling work and home life during the pandemic. For example, 70% of the women who cut hours or resigned say they left due to a lack of support from their employers. In contrast, 82% of women who still work full-time say they are getting the employer support they need to continue. My advice for women in navigating work life balance now is to be vocal in your partnership with your manager and company about the constraints you are facing and the support you need. I also encourage women to let go of guilt — women often feel they aren't doing enough for their work, their families, their fitness, etc. — and we all need to be honest about the fact that we can't do everything well all of the time and we shouldn't beat ourselves up about that.
How has the pandemic changed the role of marketing and marketers?
First, we are spending way more time on screens than out of home. And the number of apps and platforms has multiplied. In 2020, we saw the rise of Clubhouse and TikTok, in addition to Snap, Instagram and Twitter, as places where people gather to connect. The creative platforms brands have for expression is multiplying by the minute — which is both a blessing and a challenge. As marketers we have to be engaged with new platforms and reach people creatively, but we also have to be super intentional about how we allocate resources in an ever-expanding media landscape. While we expect these platforms to continue growing and evolving, I also think people are aching to re-engage in real life [once] it is safe. We will see a return to live event marketing. We will see people loving concerts and travel again — which brings new marketing opportunities.
Simultaneous to the pandemic we also saw an uprising in the demand for equality and justice. This must and will continue beyond the health pandemic. I am thrilled that many marketers are rising to this challenge and being more inclusive, activist marketers. And at Indeed we are super committed to embracing all job seekers and helping them get meaningful jobs — and that in turn will help to advance societal equality. Our recent "work needs women" effort is an example of how we at Indeed are trying to advance that consciousness. — Kimeko McCoy
By the numbers
Every Women's History Month, brands and businesses create campaigns to celebrate women and their many accomplishments. With the most recent Women's History Month behind us, strides have been made, including women in the news industry carving out flexible working schedules for others. However, the glass ceiling still exists for many working women. And according to new research provided to Digiday from LLShe, a division of the agency, Berlin Cameron, with consumer engagement platform 1Q, many women believe brands have a role to play in shattering that glass ceiling. A look at the numbers below:
33% of women believe women's issues can be solved by brands or companies
53% of women think brands should be talking about women's issues all year long
48% of women say that in order to make Women's History Month more impactful, brands should implement internal programs to help female employees — Kimeko McCoy
Quote of the week
"I realized quickly that when I returned to work [from maternity leave], that I was getting mommy-tracked. I'd been there over two years. I was aiming to get promoted. I had really great reviews. I got a big raise just before I went on maternity leave, and right when I brought that up, they were like 'Oh, you should really focus on this really difficult transition in your personal life, not worry so much about your career goals. We don't know what's going to happen down the road if there will be an opportunity to promote you.' That was the first red flag."
— A former ad exec on her experience coming back to work after having a baby for the latest in our on-going Confessions series.
What we've covered
https://digiday.com/?p=411337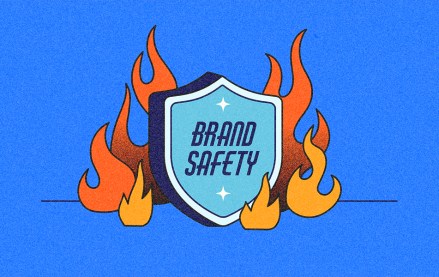 November 28, 2023 • 6 min read
"Major brands' search ads can appear on piracy, pornographic and sanctioned websites," research claims.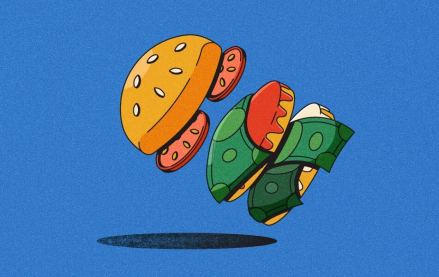 November 28, 2023 • 6 min read
As more influencers look to get into food content creation, brand opportunities are following.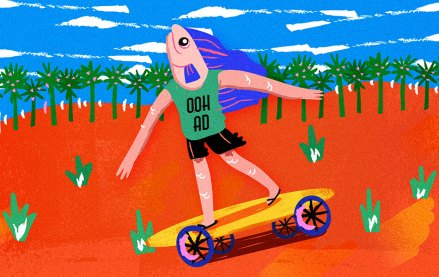 November 28, 2023 • 7 min read
As major marketers like Maybelline experiment with faux OOH, more marketers are open to the idea.