Marketing Briefing: Holiday season challenges are 'the same as last year, if not more amplified' making it a tricky time for marketers
December 7, 2021 • 6 min read
•
•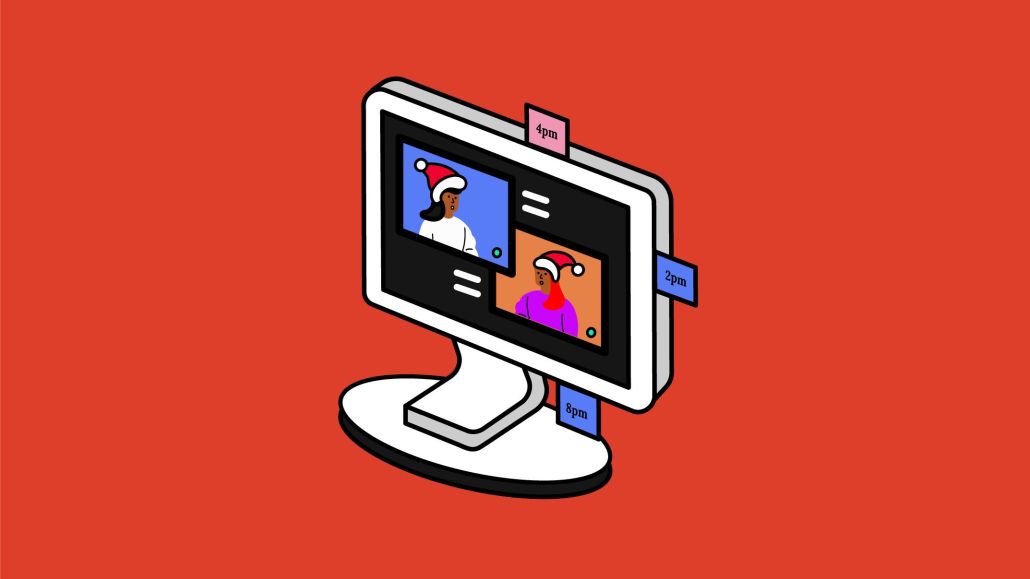 Ivy Liu
This Marketing Briefing covers the latest in marketing for Digiday+ members and is distributed over email every Tuesday at 10 a.m. ET. More from the series →
Marketers are working overtime this holiday season.
It's no surprise that's the case as supply chain issues have added another layer of complication to marketing messaging this year, with marketers making sure consumers understand they may need to wait longer for products or pick up in-store or plan on delays. That said, supply chain problems aren't the only reason this year's holiday marketing is more complicated. With deals starting earlier this year, the usual Black Friday and Cyber Monday window was extended making the overall impact of those deals a bit lackluster for consumers.
Aside from supply chain and softer BFCM, marketers may not have the flexibility in ad spend that they've had in previous years. Typically, if marketers were aiming to make up for a slower than expected post-Thanksgiving sales week they would amp up advertising, making sure that whatever ad dollars needed to be spent by the end of the year were being deployed "but this year that money went to pricing," noted Allysun Lundy, vp of retail media strategy at Publicis Commerce, adding that the possibility of dealing with stock issues had some marketers hesitant to commit to later activations.
"This year's [holiday season] challenges are in many ways the same as last year, if not more amplified — shipping delays continue, and stock issues, as well as inventory, is even more of a dire setback this season," said Dana Trombley, senior director and agency lead, affiliate marketing and performance partnerships, dentsu. "Consequently, many retailers' sales started earlier this year but didn't necessarily translate into [year-over-year] growth."
Even so, starting earlier this year or extending the deal window beyond Cyber Monday may become the norm simply because consumers expect it to be going forward, according to agency execs and marketers.
"Consumers [have] been trained to believe [that products are] 'always on sale,'" said Trombley. "I think we'll see deals starting even earlier in the future, and those who did not begin sales early will rethink it in planning 2022. But more importantly, creativity in messaging and loyalty rewarding instead of price slashing needs to play a more substantial role in holiday seasons to come."
Some believe that deals associated with the New Year and New Years' resolutions, especially for products still in-stock from marketers who planned on those promotions, may move up this year in the same way that fall and winter holiday ads did.
"Brands need to extend their planning out further and continue to be nimble and creative," said Kari Shimmel, chief strategy officer at Campbell Ewald. "Right now we are already talking about the December holidays for 2022 along with spring lines for 2023."
Regardless of timelines this year or next, marketers and agency execs believe there needs to be more creativity and planning into holiday advertising going forward.
"Advertisers need to dig deeper in the value of those holiday customers to craft their future strategies," said Maggie Siegler, group director, retail lead, dentsu. "The expected sales during the holiday season creates opportunity for more brand discovery, but questions if brands can convert those new shoppers into loyal customers."
3 Questions With Skillshare CMO Liana Douillet Guzmán
During the pandemic, online learning boomed. Obviously that helped a company like Skillshare, which is focused on online learning. Now that people are venturing back outside, how is Skillshare adapting?
Skillshare did see a huge spike when lockdown orders took place at the beginning of the pandemic. Our member engagement doubled or tripled in most markets. While it's even more inspiring to watch society inch back to normalcy, there are still some "pandemic fads" that I predict will stand the test of time: sweatpant WFH uniforms, and online learning. We are expanding the types of learning experiences Skillshare offers, though, to find the best of both worlds between connections made in-person and the flexibility and accessibility of online learning. We polled our members to find out what they wanted more of, and discovered they valued accessibility to instructors, increased accountability for projects and peer-learning the most.
That's why we launched Chroma Courses in October 2021. The multi-week, small group courses offer deeper interactions with teachers and peers, building in more accountability for members to accelerate progress toward goals.We believe that community and personalized experiences will keep people coming back to online learning platforms in a post-pandemic world.
Has a return to in-person activities impacted Skillshare's marketing strategy? How or how not?
It certainly has. The creator economy exploded throughout the pandemic and, as a creator-first platform, we are constantly adjusting our marketing approach to support them. Investing in marketing and content initiatives that align tightly with what our community of creators care about and feel passionately about is top of mind for us, especially as we think about the role of creating and creativity in a post-COVID world. This includes incorporating channels like YouTube and TikTok that creators are paying attention to into our marketing plans so we can continue to support their networks and revenue streams.
We are also focused on expanding internationally. We believe creativity is a global language and we are continuing to grow our presence around the world while also aligning to local needs in terms of product-market fit and regional content in markets like India, Latin America and Europe.
How is Skillshare thinking about the future of work, and how is that being interpreted to employees?
We were early movers on a remote-first approach to work, and as a leadership team, we made the decision early on in the pandemic to transition to a fully distributed team. With reports showing more than half of U.S. workers are looking for new jobs, being an early adopter of the remote work model and giving employees the flexibility to design a work routine that matches their lifestyle is protecting us from feeling the brunt of "The Great Resignation."
Beyond that, we've made a concerted effort to put employees' mental health at the core of our people strategy. We've seen again and again how the seemingly simple act of creating can be a force for good in people's lives so we give each of our team members a "Creativity Fund" of $2,000 per year to support their individual development and creative exploration. We know that engaging in a creative process has full body benefits, from reducing stress and anxiety to increasing positive thoughts. We encourage our employees to find something outside of work that helps them recharge, and give them space to do it. — Kimeko McCoy
By the numbers
Shoppers are steadily checking names off of their holiday shopping list, having gotten a head start buying gifts back in October. And as they reach the home stretch, new research from Celtra creative automation company reveals that cross-channel personalized ads will play a key role in winning shoppers over this holiday season. Find more from the report below:
62% of American consumers said they plan to purchase online and in-store, with 60% expecting to shop through retailers' websites this holiday.
35% of consumers favor brands to communicate with them through email instead of receiving direct mail.
48% of shoppers seek personalized products and offers, and 77% are more inclined to shop with brands that personalize content across their online shopping journey. — Kimeko McCoy
Quote of the week
"It's a completely different business model. One depends on profits from media buying while the other could care less about media because there are much bigger fish to fry."
— Tom Triscari, an economist at consulting firm Lemonade Projects, told Seb Joseph for his piece on the state of consultancies versus agencies.
What We've covered
https://digiday.com/?p=434276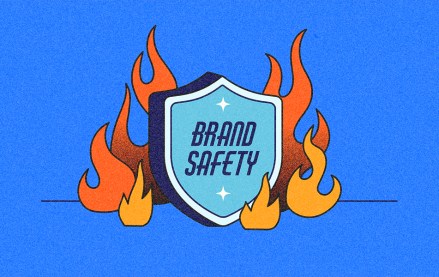 November 28, 2023 • 6 min read
"Major brands' search ads can appear on piracy, pornographic and sanctioned websites," research claims.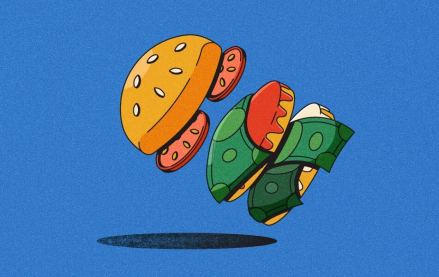 November 28, 2023 • 6 min read
As more influencers look to get into food content creation, brand opportunities are following.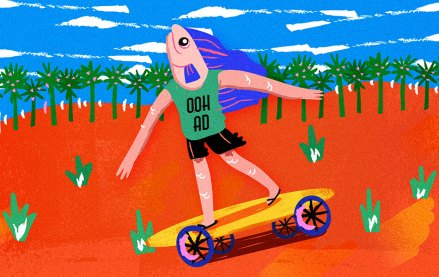 November 28, 2023 • 7 min read
As major marketers like Maybelline experiment with faux OOH, more marketers are open to the idea.