Consultancy businesses tried to promise they'd upstage agencies — it hasn't really worked like that
December 6, 2021 • 8 min read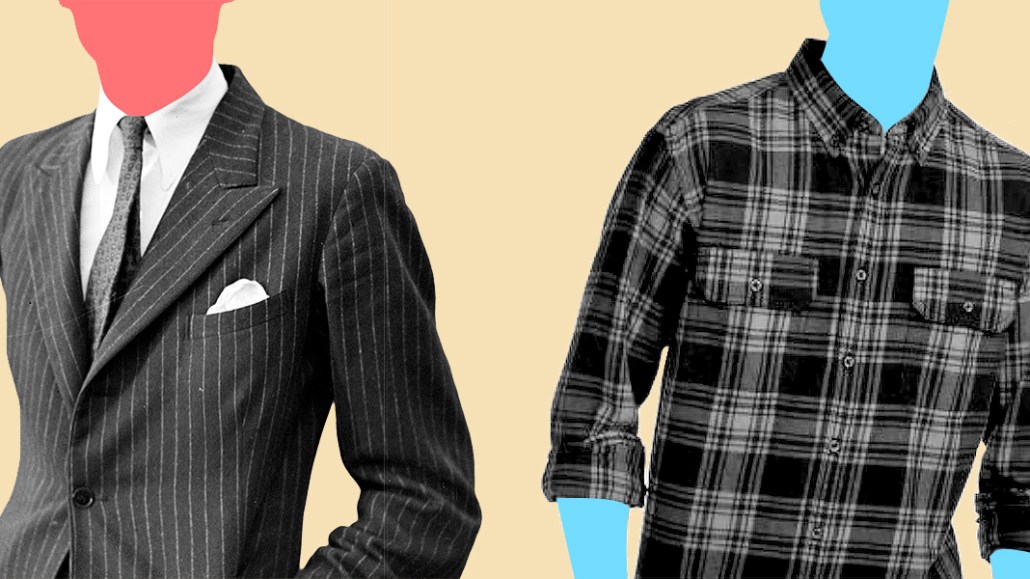 Remember when Accenture boasted about replacing agencies back in 2017 with its marketing services business? Ever wondered what happened to that plan?
In the years since, the market has shown that these consultancy firms haven't proven to be a replacement for agencies, and can be relied on instead on specific projects for particular regions.
So far this year advertisers have dished out around $15 billion dollars worth of media billings to marketing services businesses — none of which has gone to consulting firms. Instead, these businesses have been bested by the agencies they set out to usurp. Both Unilever and Ribena picked agencies over Accenture Interactive earlier this year, for example.
Four years ago the current climate would've been ideal for those firms — at least the way they told it. Think about it: businesses rapidly reorienting around sharp shifts in the way people consume media and purchase products; marketers wrestling with existential questions about the way they reach people as a result of those shifts; agencies facing deep-rooted issues brought on by all these moments. The consulting firms pitched themselves as a panacea to this sort of disruption back in 2017.
Marketers, however, still have reservations about those credentials — a strain that has become even more apparent during the pandemic, a crisis moment that provided some reticence to stray away from tried and tested partners.
Even when the consulting firms have had successes they often come with caveats. Accenture Interactive's Rothco lost the marketing account for hard seltzer White Claw earlier this year, but won a separate digital transformation project with the same advertiser. More often than not the consulting firms are hired to provide a specific service in specific markets rather than act like a jack-of-all-trades as agencies are often asked to do.
"Big consulting firms invest in agency businesses as one spoke on a fly-wheel, whereas agencies are just one spoke from the client's perspective," said Tom Triscari, an economist at consulting firm Lemonade Projects.
In other words, consulting firms sell the next big business idea to the CEO or CFO because everyone knows that's the biggest growth driver. Meanwhile, agencies sell the next big advertising idea to CMOs who run ads.
"It's a completely different business model," said Triscari. "One depends on profits from media buying while the other could care less about media because there are much bigger fish to fry."
And herein is the heart of the matter.
The observable difference between large consulting firms and large agency holding companies is broad vision versus narrow vision, said Triscari. It's the difference between selling in an entire system to generate profits versus selling in a commodity component of the system that has a cost, he added. Somewhere during that pivot into becoming bonafide alternatives to agencies, things got more complicated than the consulting firms anticipated.
But first, a history lesson: back in 2017, the presence of consulting firms in advertising was at its most palpable. Not only were marketers suspicious of agencies secretly profiting from their media dollars, many of them felt they'd abdicated too much responsibility over how ads were bought by those same businesses and found themselves scrambling for ways to reset that power balance. It seemed only a matter of time before the consulting firms would usurp agencies to become the consigliere to some of the largest advertisers. But that point never came — at least not in any meaningful way.
Yes, there were notable wins like when Kimberly Clark swapped WPP for Accenture Interactive to create ads for its baby products in 2019 but never enough to suggest these companies were becoming a force to be reckoned with. In fact, the inroads they have made to marketing budgets seems to be on account of their ties to senior execs and the opportunities those relationships afford, not by beating agencies at their own game.
"They were good alright, but I don't think more advanced than any good agency," said a chief media officer who recently sat through pitches from Accenture Interactive and Deloitte Digital as well as from other agencies for his media dollars. "Commercially, they push their consultancy rates, which are higher than average agency rates," continued the exec, who asked to remain anonymous because the result of the pitch hasn't been finalized. "However, they somehow allot less time for projects than the regular agencies would."
To stay competitive, agencies in this position have mimicked the consulting firms that set out to replace them. It's standard practice now for agency bosses to talk about positioning themselves with senior marketers as sources of efficiency savings, not as cost centres. On the flip side, the consulting firms haven't been able to mimic the creative and media services agencies provide in the same way.
Buying power is a prime example of this. This sort of scale is essential to any organization looking to stand out as a viable alternative to agencies, and not just for online media. And yet, the consulting firms don't really have it. They have avoided offline media, which is fundamental to rivalling media agencies. It's the difference between whether these businesses get locked into either vicious or virtuous circles. "You have scale, it works in your favor, if you do not have scale, you end up being rejected which means you cannot get scale to become big enough and so on," said Ian Whittaker, founder of Liberty Sky Advisors.
There's also the matter of trust. These are businesses that openly align with certain publishers and technology partners, often receiving compensation for bringing new business as part of partner programs. This could be a cause for concern for marketers, particularly those who question whether the consulting firms' loyalty is really with them or the owners of the technology they sell.
"The vision [consulting firms] is good," said one marketer at a CPG business, who agreed to talk to Digiday on condition of anonymity over concerns of jeopardizing commercial relationships between his employer and Accenture. "But getting into the mindset of senior marketers has always been an issue. That will take a long time to sort; not least because marketers are notoriously reticent to embrace ideas that deviate from the status quo."
Coca-Cola's recent mega pitch is a case in point. Accenture Interactive was eliminated early on in a mammoth-long process that lasted nearly a year. But it might have had a shot had it been logistically prepared to meet the advertiser's creative, media, data — and differing geographical needs — in some 200 countries. The advertiser said as much in an interview with Ad Age last month. "Our challenge was more one of geographical reach," Coca-Cola global chief marketing officer Manuel Arroyo explained. "Their level of capabilities are very different depending on the geography around the world."
It's not the first time execs at Accenture Interactive have heard this excuse, and it probably won't be the last. Sure, the consulting firm has strong assets in critical markets like the U.S., U.K., Japan, Germany and Australia, but for a number of global marketers, that just isn't enough. They want an outfit with a strong presence everywhere.
"Unlike a holding company with strong entities in every market, Accenture Interactive lacks the global glue — both in terms of common clients and talent to give a truly global footprint," said Greg Paull, co-founder and principal of consultancy R3. "They are working on it."
That much is clear given recent changes at the top of Accenture Interactive. David Droga, who rose to fame as founder of creative agency Droga5 — home to some of the most lauded ads in recent memory — was named CEO and creative chairman of Accenture Interactive over the summer. For a business not necessarily known for its creative chops, it's obvious what Droga's promotion is meant to do — set it on the path to becoming a creative-led consultancy where innovative ideas are as much the focus as effectiveness and efficiency.
That said, Accenture Interactive's problems run a lot deeper than this. What marketers are finding is that even if the strategy from the firm is often sound, it isn't always translatable into real life next steps that can drive tangible change for its businesses.
Accenture Interactive declined to comment on this story.
Granted, the same could be said of PwC Digital Services, IBM iX and Deloitte Digital, and all the other consulting firms that have tried to cozy up to marketers over the years. PwC declined to comment and Deloitte Digital did not return a request for comment. It's just that Accenture had more riding on the shift than most of them given how vocal it was about its own plans to replace agencies. Nevertheless, the other consulting firms continue to harbor ambitions to influence the decisions of marketers — albeit in more focused ways. Deloitte Digital launched Ethos last month to help businesses with social good marketing initiatives, while PwC continues to help larger advertisers with risk and assurance associated with online media buying.
"You only get that knowledge through immersing yourself in an industry like advertising and then growing up as a business in it," said Nick Waters, group CEO of media management business Ebiquity. "It's difficult to import that expertise through hires and acquisitions because you need to be able to spread that knowledge across a business. Integration on this scale is difficult."
It begs the question how serious any of the consulting firms really are about replacing agencies. After all, most of their forays into the space to date have been more about cannibalising existing competitors, not dramatically adding to the competitive landscape. Expect this to continue. Advertising is a small part of a wider business model rooted in senior level leadership and strategic counsel at the upper echelons of corporate hierarchy. It's a marketing opportunity for their transformation services in cloud, customer experience, data collection, outsourcing and analytics, and IT security. Being an agency is essentially a means to an end.
Until priorities change, the consulting firms are set to continue being the marketing services provider that routinely wins accounts they don't pitch for — but often misses out when they do.
https://digiday.com/?p=434173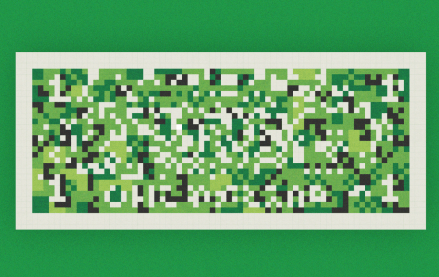 September 21, 2023 • 3 min read
Ducati has legitimate reasons to investigate Web3 tech as a marketing tool. Building a community of Ducati enthusiasts, or "Ducatisti," has been a core element of the brand's marketing for decades.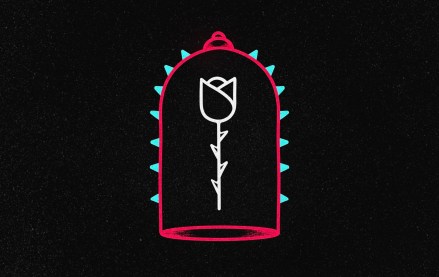 September 21, 2023 • 5 min read
In this edition of the weekly Digiday+ Research Briefing, we share focal points from Digiday's recently released reports on agency and brand confidence in TikTok, and on how publishers are making Instagram work for them.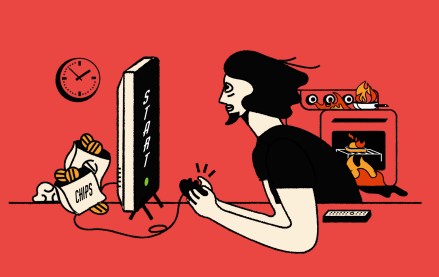 September 21, 2023 • 4 min read
While this is the first gaming related livestream Fandom has done with Instagram, it's part of a bigger push to celebrate and embrace the vast gaming community among the Gen Z demographic thriving on Instagram's platform.