Marketing Briefing: As Covid-19 restrictions ease in some states, marketers focus on regionality
March 23, 2021 • 7 min read
•
•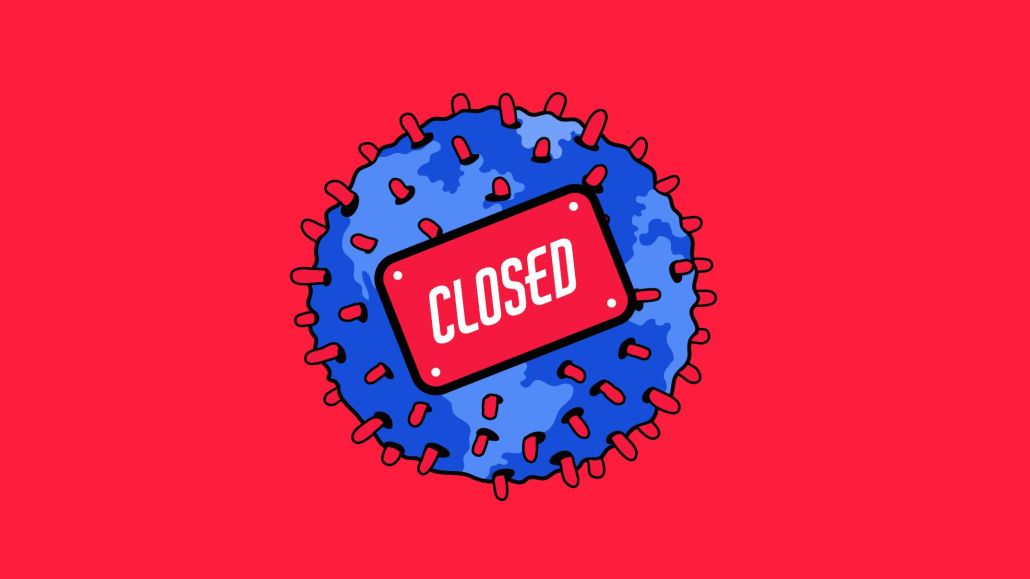 Ivy Liu
This Marketing Briefing covers the latest in marketing for Digiday+ members and is distributed over email every Tuesday at 10 a.m. ET. More from the series →
Earlier this month, Texas Gov. Greg Abbott lifted the state's mask mandate, leaving company owners and employees with the difficult task of enforcing masks — should they choose to do so — at their private businesses. Texas is one of several states easing Covid-19 restrictions in recent weeks as vaccination efforts have ramped up across the country.
Marketers have had to plan around understanding how a state or region is reacting to Covid-19 over the last year. Marketers and agency execs say that will continue to be the case for the coming months, even as the vaccine rollout continues.
"Our clients are still very attuned to the fact different parts of the country are re-opening at different paces and we need to create marketing plans that account for that," said Abbey Klaassen, president of 360i. "There has always been an element of locality in marketing — states have different regulations, prices can vary depending on locations, and so forth — but Covid has increased the number of variables such as capacity levels, mobility of the population, and just generally norms and comfort levels of different populations."
Covid has forced marketers to have multiple plans in place with built-in flexibility, both of which are expected to continue as different states will be in varying phases depending on vaccination efforts and Covid restrictions, according to agency execs. At the same time, understanding what post-Covid consumer behavior looks like at that moment per geographic region will be key.
"Throughout 2020, experiences were so different depending on what part of the country you're in and what phase of lockdown," said Kari Shimmel, chief strategy officer at Campbell Ewald. "2021 is continuing to do that. You still have big moments that continue to evolve. Because we've had such a hyper-focus on audience relevance, [how a state is doing with Covid] is inherently going to affect how we approach this."
Marketers have tried to understand the audience of a region for decades, but Covid added a new layer of understanding, according to buyers. Now, as states vary and waffle back and forth on easing restrictions, understanding where consumers are and what they are comfortable with is necessary.
"A population's level of comfort or personal norm can vary even within a region or state or metro area," said Klaassen. "Am I comfortable grocery shopping or do I want to do curbside? Will I dine indoors or do delivery? Am I commuting five days a week or have a more flexible work-from-home scenario?"
Klaassen continued: "While today that might be informed by Covid-19 rates or vaccine rollouts, we see that level of individual preference continuing post-pandemic, due to convenience and habit. So we are more focused on creating more personalization of our messages across the board. How do we meet consumers in the moment?"
Even as the potential end of the pandemic nears, some believe that the shift marketers will have to grapple with isn't the regionality issues caused by Covid-19 but the long-term consumer behavior shifts — like the rise in e-commerce or the prevalence of curbside pick-up — that were accelerated by the pandemic.
"The real impact of Covid wasn't shifting focus from national to regional plans," said Dick Weschler, CEO of media agency Lockard and Wechsler Direct. "The impact was on consumer behavior. Five years of consumer behavioral evolution took place in around five minutes."
Weschler continued: "These behaviors are not likely to change as Covid restrictions ease. And the direct-to-consumer marketing efforts that have been put in place to support these, in both national and regional efforts, will continue based on their success moving forward."
3 Questions with Eventbrite CMO Tamara Mendelsohn
When the pandemic hit, events went digital. What did that mean for a brand like Eventbrite?
When our customers couldn't bring their communities together in-person anymore, we stepped up and enabled people to find new ways to connect while social distancing. We introduced new virtual event technology, and helped event creators move their events from in-person to online, and attract and reach new audiences. During this difficult time, people have needed community, solidarity and connection, and we've been reminded that our innate need for human connection is real and it's strong, and Eventbrite was able to help facilitate that.
Can you give us a sense of how many virtual events took place on Eventbrite last year?
As a result, there were nearly 5 million events on Eventbrite in 2020. More than a third of those events were virtual, and ranged from concerts to lectures to guided tours. These virtual events proved to be critical connection points for people, helping them to combat loneliness, and in many cases even thrive via newfound hobbies, virtual learning, and self-improvement. And, by taking their events online with Eventbrite, event creators of all types not only generated revenue they might have otherwise missed, they reached and connected with new audiences worldwide. In fact, of the virtual events hosted in the U.S. in 2020 on Eventbrite, one-quarter of the audience came from overseas locations.
As the vaccine rolls out and the world opens back up, do you think we'll see a continuation of digital and virtual experiences?
We think there will be a role for both in-person and online events post-pandemic. The silver lining of this global pandemic is that it unlocked the potential for connectivity and community across borders. Thanks to virtual events, attendees now have the power to easily access and join experiences happening all over the world with the click of a button, and they tell us they plan to continue attending virtual events once the pandemic is over. Event organizers have also realized that online events enable them to reach a more global community, and many plan to continue these programs. At the same time, we know there is also a real pent-up demand for in-person events based on the activity we're seeing on our platform as more and more people get access to vaccines and timelines for reopening start to emerge — paid tickets to in-person events on Eventbrite increased 23% in February compared to January of this year. Because of that, we think when the dust eventually settles, the ease and flexibility of virtual events will lead us to blended programming that includes both virtual and in-person events, which will be the cornerstone for a new live experiences economy. — Kimeko McCoy
By the numbers
Spring has finally sprung. With temperatures warming up, consumers may start looking for safe outdoor dining options beyond the four walls of their home. As restaurants are actively looking to adapt to the new normal (introduced by the Covid-19 pandemic), the team at SimpleTexting released new research to navigate the restaurant industry in 2021. Here's what marketers need to know:
72% of consumers surveyed either agree or strongly agree that they're more likely to patronize restaurants that offer online reservations over restaurants where you have to call to make a reservation.
Over 40% of consumers surveyed want to be notified by text message when their table is ready at a restaurant. Only 6% of respondents prefer to be notified with a pager/beeper and only 5% of respondents want to be notified by having their name called.
7 out of every 10 consumers surveyed are either likely or very likely to sign up for a restaurant's text message loyalty program.
Contactless is king: 80% of consumers surveyed are more willing to go to a restaurant that provides QR codes instead of physical menus and 82% are more willing to go to a restaurant that allows you to pay through your mobile device instead of through a physical check. — Kimeko McCoy
Quote of the week
"It's almost like content from my white contemporaries have more staying power on TikTok. Often videos from myself and other Black creators appear much later in a feed than those from others. But there's often no real logical explanation as to why this happens given the videos tend to be from Black creators with a larger following. I'm not sure if it's to do with the algorithm but there's no sign of things changing — the situation is the same as it was last year."
— Adrian Sullivan, a creator on TikTok who is also co-founder of media agency Rockstaws Incorporated, told news editor Seb Joseph when speaking to him about TikTok's problems with race and diversity.
What we've covered
https://digiday.com/?p=406900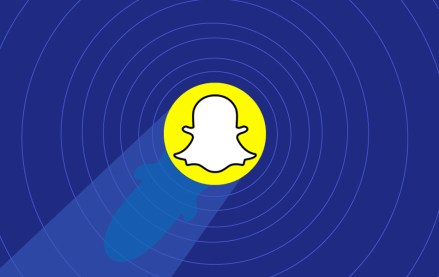 September 29, 2023 • 3 min read
•
•
"We are not diminishing the importance of AR," he said. "In fact, we are strategically reallocating resources to strengthen our endeavors in AR advertising and to elevate the fundamental AR experiences provided to Snapchat users."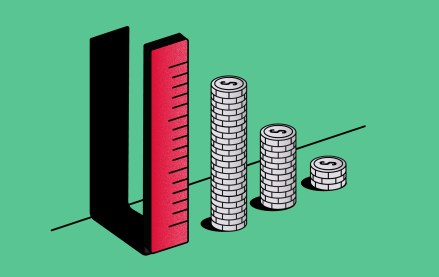 September 29, 2023 • 4 min read
•
•
In Q4 of this year, Activision Blizzard Media is launching in beta a new measurement tool dubbed the Attention Measurement Scorecard. The goal: to raise brands' and marketers' confidence in in-game advertising.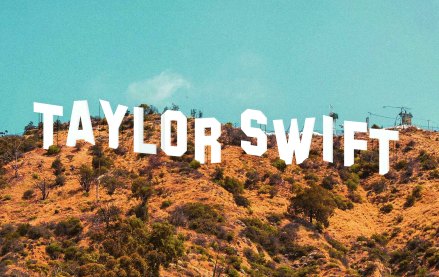 September 29, 2023 • 4 min read
•
•
The concert film will likely help build on cinema advertising's momentum after Barbenheimer.