Marketing Briefing: As clients manage a difficult year, ghosting normalization leaves some agencies without answers
November 21, 2023 • 6 min read
•
•
Ivy Liu
This Marketing Briefing covers the latest in marketing for Digiday+ members and is distributed over email every Tuesday at 10 a.m. ET. More from the series →
This year hasn't been easy for agencies. Ghosting — when agencies are in talks for a project or even a potential agency-of-record assignment but never hear back — hasn't helped. And some agency executives say they've dealt with or heard about a higher level of ghosting this year, attributing the normalization of the practice to overwhelmed marketers who are so focused on short-term wins that any longer-term planning goes out the window.
"It seems like clients are struggling to know what they need," explained one agency exec, who spoke under the condition of anonymity. "Clients are like, 'I'm not sure what I need so throw everyone in the mix and I'll figure it out along the way.' [Once they figure it out,] there's also a sense of, 'I need what I need and need to move on, so I didn't get a chance to get back to you.'"
As clients have had to adjust to operating more quickly and with fewer resources — all the while becoming scrappier as they navigate the current economy — there's also been more consistent "misalignment on the client-side with what they are looking for," the exec explained, adding that, when it comes to pitches, clients are putting together larger consideration sets for the pitch. That means a wider variety of agencies may be competing for a piece of business, leaving some agencies confused by the decision-making — that is, when there is a decision.
While agency execs understand why marketers might participate in ghosting — after all, the year hasn't been easy for marketers either, as they've faced squeezed budgets and a focus on performance amid rising costs, among other difficulties — the practice can leave agencies scratching their heads.
"This year was probably a higher level than we've ever seen but there's a spectrum to it," said Kyle Eckhart, senior vp of growth at Rain the Growth Agency. "There have been times we've been invited to the next step and then told at the last minute we're not invited with almost no rationale for it. That's one version. I've also had a situation where a meaningful piece of business from someone we worked with before was ready to hand us the business, asked me to send contracts and then I never heard from him again."
While ghosting can happen with any pitch, agency execs say that it's more common to experience it when it's a pitch that's come from relationships rather than a more formal pitch process with a pitch consultant behind it. When there's a pitch consultant where "a marketer has been purposeful to bring in a third party to help, it shows they are serious about the whole RFP journey," said Greg Paull, principal at R3, a pitch consultancy. "Agencies should be otherwise cautious about sharing their intellectual property and thinking."
Creative and media shop Mother, on the other hand, hasn't dealt with any more ghosting than usual this year, said Teri Miller, president and partner at Mother Industries. Pitches that come from pitch consultants seem like a safer bet, as there will be more "tire kicking," said Miller. As for work that comes direct, the shop spends a lot of time "asking tough questions and if we can't get answers we'll pass," said Miller. "If someone can't tell us the budget, we'll pass. That could mean 'we'll find the budget' or that it's $200,000 versus $2 million. We must have the budget to chase it. If there's not a lot of interaction on how you'll be working or not a lot of face-to-face" those can also be signs to avoid a potential ghosting scenario.
Lisa Colantuono, president at pitch consultancy AAR Partners, has counseled agencies to use a "close-the-loop email when they realize they've been ghosted as a direct but professional way to let the 'ghoster party' know the agency realizes their inexcusable behavior," explained Colantuono.
"It's an actual epidemic and I for one am so sick of it," Colantuono said, adding that ghosting isn't solely the practice of marketers. "It's not just marketers and agencies, it's marketers/agencies, marketers/consultants, agencies/consultants and more. I firmly believe it's become normalized. Why? I believe it's a byproduct of the breakdown in social conventions thanks to the virtual world."
3 Questions with Elyse Winer, CMO and general manager of consumer for Gen Phoenix, a sustainable alternative leather company
Your role has recently expanded to include CMO and general manager of consumer. What does that look like?
With this new role, I'll definitely be taking a more active approach to our partnerships, and specifically looking to expand our collaborations into more consumer-focused projects. Today, that is really around our collaborations with Coach and Doc Martens. … What's really exciting is because we sit at the center as the materials innovator amongst these brands, I really see my role as really bringing together and disseminating best practices around how to communicate sustainability to new and younger generations of consumers.
What role does sustainability play in Gen Phoenix's marketing strategy?
When it comes to sustainability, you still need to be able, from a marketing claims perspective, [to] meet the things that customers expect. No one's going to want a handbag that's more sustainable but doesn't last as long or doesn't have the aesthetics and the feel of a typical leather handbag. Prioritizing communicating the brand benefit first and then leveraging the sustainability message to strengthen that brand, that's been front and center.
Inflation is high and leather is expensive. How does that impact your messaging and strategy?
There needs to be price parity with what exists on the market today. No one is going to pay more for something that is sustainable. We know that consumers value and prioritize brands that are also prioritizing sustainability. But we also know that consumers aren't necessarily going to want to pay more or pay a premium. It's not always the voice of the brands that are telling consumers about the product. It's actually the consumers themselves. Now, with the role of social media in sharing brands and messaging around sustainability, it comes from a more authentic place. Coachtopia [a recent brand campaign] really leaned on communities of social media influencers and sustainability activists to be the ones to tell the Coachtopia story. — Kimeko McCoy
By the numbers
What was one day of retailer discounts has turned into a month-long event as Black Friday expands beyond the Thanksgiving holiday weekend. And as another shopping season arrives, GlobalWebIndex and PMG's latest study looks into the shopping behaviors and habits this year. Find key details from the report below:
Around half of consumers across age groups say they start holiday shopping before Thanksgiving in November or during Black Friday and Cyber Monday sales.
Around 1 in 5 Gen Zers and millennials were gearing up for Amazon Prime's early access sale in October and planned to start their holiday shopping during the event.
Older generations shop for a longer period of time, with 25% stating they have already started holiday shopping in October, and 48% stating they'll shop all the way up through the day before Christmas. — Kimeko McCoy
Quote of the week
"I think CEOs would be shocked to learn that their companies were avoiding news advertising outright or throttling back on it so much as to not effectively leverage or support the channel."
— Lou Paskalis, chief strategy officer at Ad Fontes Media Inc., when asked about brand safety for our latest case for and against piece on brand safety.
What we've covered
https://digiday.com/?p=526354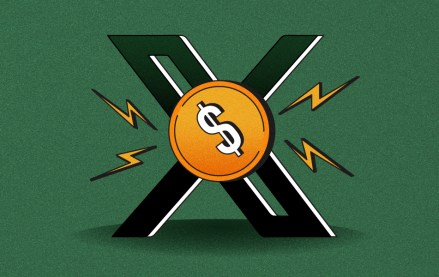 December 4, 2023 • 4 min read
Less competition for ad inventory means lower prices, but at the cost of associating with a platform facing ethical challenges.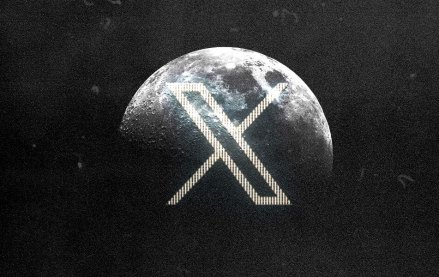 November 30, 2023 • 4 min read
In the packed DealBook conference in New York yesterday, owner Elon Musk bluntly told them to shove it.
November 30, 2023 • 2 min read
WorkTok, or CareerTok, is in full force. Combined, those hashtags on TikTok have over four billion views and it is benefiting Gen Z.