Marketing Briefing: 'A lot of confusion and trepidation': Marketers mull a 'privacy-first' approach amid looming Google, Apple changes
March 9, 2021 • 6 min read
•
•
Ivy Liu
This Marketing Briefing covers the latest in marketing for Digiday+ members and is distributed over email every Tuesday at 10 a.m. ET. More from the series →
The cookie is crumbling more rapidly than ever — if you've somehow missed it last week, Google said it would not build an alternative identifier to replace the third-party cookie once it is phased out. The ripple effects of Google's announcement coupled with Apple's looming IDFA crackdown, has marketers mulling what it means to build "a privacy-first approach to marketing," explained Jess Simpson, svp of verified tech and identity at Publicis Media.
"Most brands are dialing in and educating themselves," said Simpson, adding that brands are trying to figure out what will break when the new updates hit. "Things become more complicated regarding how and when to test specific solutions. There is still a lack of clarity around when to invest in platform specific solutions versus more holistic solutions."
While Google's bombshell is yet another move closer to the death of the third-party cookie — something marketers, agency execs and ad tech vendors have long been aware of — the lack of clarity about what will actually happen once Google and Apple enact these changes has caused confusion for marketers.
"There is still a lot of confusion and trepidation about building for the future on a foundation of shifting sand," said Ed McElvain, svp of P3 at Mediahub Worldwide. "Some marketers are eager to learn about and test solutions, others are waiting for the dust to settle. The majority of attention is going into testing targeting solutions, but the ramifications on measurement and attribution are going to require an adjustment period."
Even with that lack of clarity, marketers and agency execs say the latest news has them wondering if they should be investing more into first-party data. At the same time, marketers are asking agencies how the media mix will need to change, especially for those that have been Google-centric, and whether investing more in first-party data will be a scalable solution.
As marketers focus on first-party data, brands will likely bolster loyalty programs, as well as "offer limited-time-offers, opt-in deals, couponing, and manage affiliate programs to build the volume of consenting consumers," explained McElvain. As those brands do so they will become increasingly direct-to-consumer, noted Hans Fischmann, vp of product strategy, MVPD Market, at Operative.
"But even for brands with significant scale to their first-party data, there are two major problems with leaning into first-party: First, brands see only a small slice of their customer's behavior, providing limited data for segmentation and personalization. Second, you can't grow market share by only marketing to existing customers."
Whatever happens next, this past week has been a wake up call of sorts for marketers making them pay more attention to the looming privacy fallout and the impact the changes will have on their advertising.
"Everyone is finally taking this really seriously," said John Lee, corporate chief strategy officer at Merkle. "While the attention to the [inevitability] of the third-party cookie going away has been going on for a while, I do think the announcement, and to a lesser extent the IDFA, have finally thrown the cold bucket of water on everybody."
Simpson echoed that: "The entire advertising ecosystem — in-house media teams, agency teams, publishers, platforms, data providers and more — is at an inflection point and everyone is building towards a more privacy compliant future."
3 Questions with Zendesk CMO Jeff Titterton
The way we work has changed due to COVID. Has that shifted your perspective or approach to how you work?
[Over the past year,] when we stopped some of the unnecessary yet time-consuming projects that were distracting us from giving our customers what they needed, we quickly realized less truly is more. This year, I am concentrating on how we can do fewer things better, by doubling down on providing the experiences that our customers want and expect, with the knowledge that focusing on meeting our customers' needs is the key to ensuring my team members hit their own financial targets.
There's a lot of debate about what makes a CMO. What skills do you think are vital to the role in 2021?
More than ever, businesses are realizing that customer experience (CX) success is business success. To effectively lead a marketing organization that is rooted in CX, it is critical to be both customer-obsessed and data-driven.
What's top of mind for you right now as a CMO?
Following the continuous change and big transitions that defined 2020, I've shifted my energy this year to focus on the idea and discipline of "radical simplicity." From the way we design, develop, and deploy our products, to maintaining a digital-first lens in the new hybrid world of online and offline work, making things frictionless and easy is the key to embracing what matters, and letting go of the rest. — Kimeko McCoy
By the numbers
After the events of 2020 (re: global pandemic, civil unrest and polarizing politics), consumers asked brands to take a stand and put their money where their mouth is. As Digiday previously reported, many expected brands to act, pushing for more than placating messages and looking for action. Unified CX platform Iterable surveyed marketers on their brand trust strategies, noting ethics and morality will be key in building consumer trust. Here's what the research says:
Brands and consumers faced a number of critical challenges in 2020 and the effects it had on customer communications are long-lasting. In fact, 87% of marketers said their company felt the need to change its marketing strategies to better build consumer trust.
The most likely proponent of this strong sentiment for change is the COVID-19 pandemic, however, more companies issued public statements on racial inequality (47%) than on public health (40%) in 2020. Even then, 51% of marketers still don't think their companies went far enough in their initiatives on social issues.
In 2021 marketers will continue to push brands to be even more socially active with 79% of companies planning to continue campaigns with messaging on issues such as social justice, gender inequality, LGBTQIA pride and climate change. — Kimeko McCoy
Quote of the week
"Women are still looked at to be caretakers first. A lot of people thought we were beyond [that], but we're not." — Jen DaSilva, president of the New York City-based creative agency Berlin Cameron, told Digiday for a recent story on the tricky work-life balance many women in advertising are currently facing.
What we've covered
https://digiday.com/?p=401750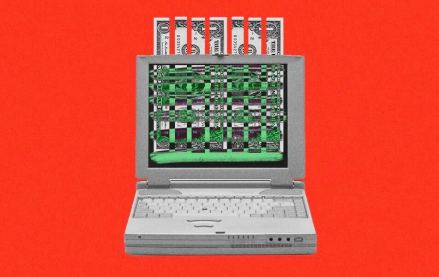 December 5, 2023 • 5 min read
Agency clients still see programmatic as an important part of their marketing budgets. But, overall, the uncertainty around programmatic could be causing them to lose confidence in online display ads as a marketing channel, and, as a result, agency clients are investing less in online display.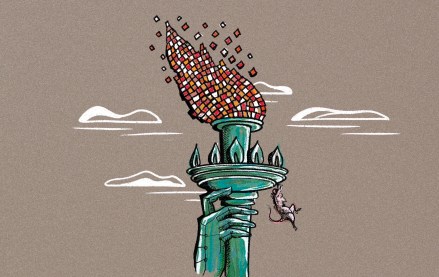 December 5, 2023 • 3 min read
There's a global AI race and different regulations in different countries might be slowing down – or speeding up – innovation. Here is a breakout of how regulations are being shaped on both sides of the Atlantic.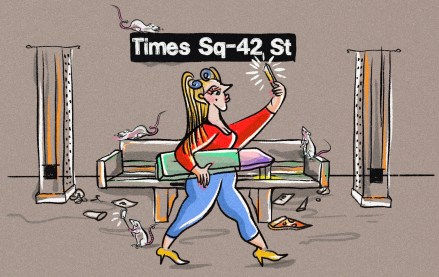 December 5, 2023 • 6 min read
Virality may mean something is simply viral within that niche rather than hitting a level like the Ice Bucket Challenge.