'It lost its community of innovation': Why agencies are skipping SXSW this year
February 15, 2018 • 5 min read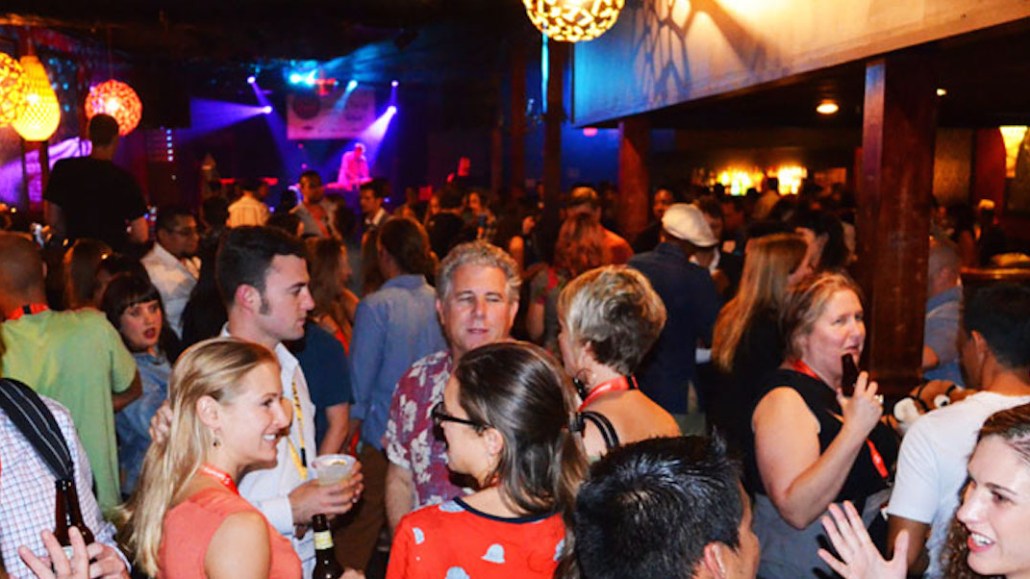 Every year since 2012, OMD has taken over a popular barbecue joint in Austin, Texas, to host its annual Bootstrap Barbecue at SXSW. It would welcome about 100 clients and introduce them to up-and-coming startups they would not meet otherwise. It was an event that the agency, and its clients, looked forward to all year for potential business opportunities, but also as a time to have fun.
No more. At this year's SXSW, OMD will not throw any events, including its Bootstrap Barbecue, or client activations. The reason: SXSW is no longer as critical to the agency's efforts to connect with clients and startups — or to educate staffers. SXSW also became less cool.
"It began to get more corporate," said Doug Rozen, chief digital and innovation officer at OMD. "The intention of SXSW was always for the people versus these corporate presences."
SXSW has long been a reliable stop in the agency year, offering a heady mix of tech, creativity, booze and barbecue. But with more scrutiny than ever on boondoggles — witness Publicis Groupe's announcement this past summer that it would ditch awards shows and high-profile events to focus its time and money on developing its AI platform Marcel — several agencies like OMD say they're pulling back on SXSW contingents when the event kicks off next month. Other agencies, such as MediaCom, EP+Co, SapientRazorfish and Kettle, are not attending like they have in past years, or they're sending fewer people.
"In my head, [SXSW] started to jump the shark about four to five years ago," said Jason Goldberg, svp of commerce and content at SapientRazorfish.
One big reason for agencies' tempered enthusiasm: Clients are themselves less obsessed with SXSW. OMD said only a third of its usual 100 client attendees will attend. Spotify has pulled its large parties, and Vans is pulling its this year as well.
A large reason for not attending is because clients have a slew of other new conferences and events to attend, multiple agencies said. In short, March has become a busy time for travel, and clients are spread thin. Goldberg points to SXSW being so close to the Adobe Summit, Shoptalk and the IBM Think and SAP Sapphire Now conferences.
Goldberg said that back in 2013 when the agency was just Razorfish, he sent about 10 people out of his 60-person commerce team to the event. That number then dwindled to one person in the years after. But this year, for the first time, Goldberg isn't sending anyone.
"March is just a really busy event month for commerce practitioners," said Goldberg, "and SXSW is such a broad event that tries to appeal to so many different segments of the market, that it just hasn't made it worth it to keep it on the schedule." OMD is also shifting resources to other conferences, like CES, where it is seeing more participation, said Rozen.
Besides time, a major reason why agencies don't have brand clients attending this year is money. SXSW has gotten expensive, as hotels and local residents raise rates to make hay while the sun shines as an estimated 422,000 people flock to Austin.
"The most challenging thing from a cost management standpoint is actually accommodations," Rozen said. In years past, the agency has set up male houses and female houses, but this year, there will be one house with far fewer rooms, although the agency doesn't have an exact number finalized yet. Rozen said you can get hotel rooms away from the city between $300 to $400, but a hotel room in the city is over $1,000 a night. "And these aren't lovely New York hotel rooms," he added.
SXSW grew as an agency hotspot almost by accident. Originally a music festival, SXSW's "interactive" offshoot became known as the go-to place for startups. Twitter famously launched there in 2007, and Foursquare followed in 2009. Soon, big-name brands like Ford, American Express and Oreo were making the pilgrimage to Austin, hoping some startup sheen would rub off on them. And where clients go, agencies follow. But like many events, SXSW soon became sprawling.
"The problem with SXSW is that it has gotten so big that it's really, really hard to get noticed," said John Baker, CMO at Mirum, a WPP-owned agency. "So if an agency is doing an activation, it needs to hit a real nerve."
MediaCom isn't sending anyone this year because clients get lost in the crowds and end up missing entire sessions. "It's too crowded," said Jeffrey Hinz, managing director at MediaCom. "You are often missing the fantastic sessions due to waiting in line and overbooking."
Instead of hosting huge events or activations, agencies are now turning to smaller, one-on-one meetings with their clients, sometimes outside of the bustling convention center.
"When events get this big, brands either go all-in building out full installations like Google, or pull back to doing dinners, one-on-one meetings and simple entertainment," said Baker. "This requires a smaller team on the ground."
For instance, instead of the Bootstrap Barbecue, Rozen will schedule small, one-on-one meetings, including a brunch with a few clients on Rainey Street. And PMG is hosting brand clients at what it calls its PMG House, a place for its clients to get together with executives from platforms like Facebook, Twitter and Google, 10 minutes away from the craziness of downtown Austin.
Other agencies are balancing spending for people to be on the ground in Austin and taking more of a social presence. Noah King, global product lead at Havas Media-owned agency Socialyse, which is sending one person to the event this year, said it could be a better return on investment to place someone in a social-listening war room.
"For attendees, it can be difficult to experience it all," he said. "We see an opportunity to act as leaders and curators of SXSW, sharing content that summarizes key moments to ensure our clients and social followers can focus on the most relevant details and not get buried with information overload."
Hinz doesn't believe anyone should be on the ground anymore.
"It's lost its community of innovation. The next Twitter won't launch at SXSW to reach opinion leaders and innovators because they no longer attend; marketing content has stifled creativity and is being programmed similarly to conferences in NYC or San Francisco. There is no uniqueness. It's like the same bland shopping mall on every corner."
"And finally," he added, "breakfast tacos are so 2009."
https://digiday.com/?p=276088
September 25, 2023 • 5 min read
As esports winter sets in, the companies that are best insulated from the cold are the ones that designed their balance sheets for a years-long march to profitability — not the massive and rapid returns promised by some esports companies during the industry's initial wave of growth.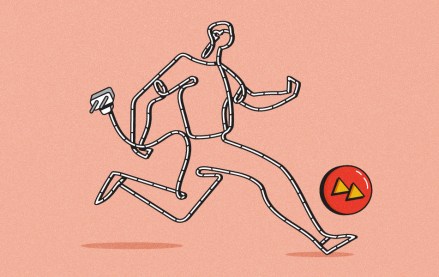 September 22, 2023 • 4 min read
Women's sports are having a moment. Brands, media companies and agencies are looking to get in on the action.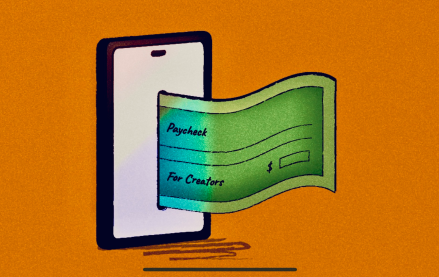 September 22, 2023 • 6 min read
The Hollywood strikes were supposed to be a game changer for many of them, but the situation hasn't quite lived up to the hype.