What is Marcel? The ad industry is baffled over Publicis' grand AI scheme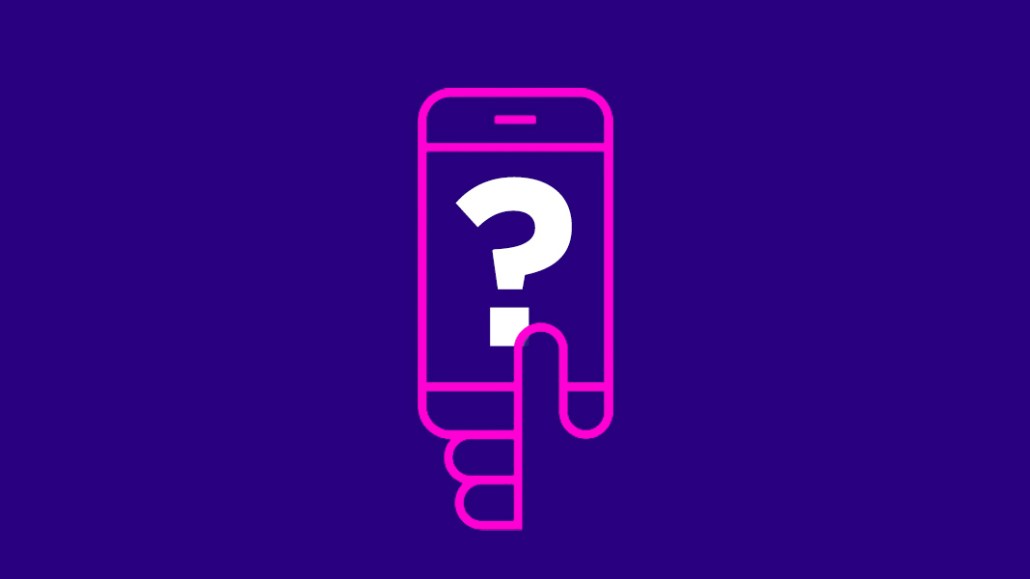 It has been just over week since Publicis Groupe CEO Arthur Sadoun announced that Publicis would scrap awards shows to focus its energy and investment over the next year on creating Marcel, an "AI platform" that — well, that's kind of all the information we've got. Here's how it's described in the launch video:
"The first-ever professional assistant that uses AI and machine-learning technology, across 80,000 people, to connect, co-create and share in different ways," according to chief strategy officer Carla Serrano.
"It's a platform for talent and creativity beyond borders. But it's far more than that: It's a springboard for the infinite potential of ideas," according to global CCO Mark Tutssel.
"The ultimate proof of the power of One. It will put technology at the service of talent and big ideas for us and all of our clients. It will break every silo," according to global business development lead Lauren Hanrahan.
Got that?
OK, so Sadoun on Wednesday held a chat on Twitter to clear up the confusion; only he seems to have caused more of it, especially among the 80,000-plus employees in the Publicis company network.
Some people asked what exactly Marcel was, to which Sadoun replied that it promoted talent, wouldn't cut jobs, but would change the industry and be at the service of people, clients and agencies. Marcel will have a profile for each Publicis employee's skills, Sadoun tweeted, and it will find projects that match. (But again, it won't take away jobs.)
As one DigitasLBI employee put it after the chat: "Very unclear if it is in any way real or just a concept." Another Publicis employee who was part of a town hall about Marcel said his higher-ups seem to have "no idea" how to actually make Marcel or what it's for.
Another Publicis employee put it more succinctly on industry board Fishbowl: "[Marcel] was designed to 'connect offices across the globe and invite participation in inter-office briefs' … which is the PR-facing version of 'slash budgets and devalue creative.'"
It's a grand-seeming, grandstanding scheme that hits all of the right PR talking points but is confusing enough in its rollout (the announcement at the Cannes Lions came as a shock to most executives and employees) and in its onward execution that it's causing bafflement.
And it's especially confounding coming from Publicis, a holding company that has tried its best to shake off an image of being out of date and doddering — two years ago, it launched VivaTech, a conference led by chairman Maurice Levy that is like a mishmash of CES meets Cannes — and yet still sends press releases via PDF. (Another big complaint during Sadoun's Twitter chat was that he used the hashtag incorrectly.)
Steven Wong, CMO at San Francisco-based Ready State, thinks the confusion also emanates from the fact that Publicis is a network. "Change is accelerating, and small agencies have a chance to adapt if they want to," he said. "But networks, by virtue of being large, are going to see much greater displacement. You can't blame them for feeling uncomfortable with that."
For observers of Publicis, this might just be a giant publicity stunt.
Marcel is ostensibly going to require a lot of effort — and money. And Publicis is going to make that money by saving on the rumored $2 million-plus it spends on awards and events a year. And things aren't going well financially: It has reported a drop in revenue in consecutive quarters, losing media business from key North American brands including P&G and Wal-Mart.
Outside of Publicis, rivals have rubbed their hands with glee. Over breakfast, one agency CEO said she had "no idea what the hell it was Publicis was doing." But in the same breath, she also expressed some concern over whether the agency was, in fact, on to something: "I keep thinking about whether I should be worried."
The upside: Publicis is getting plenty of PR for Marcel, whatever it is.
"Never has something so ambiguous caused an uproar in the wonderful world of advertising," said Bullish managing partner Michael Duda. "Marcel is likely a very good intention of a holding company trying to unite 80,000 of its employees. Problem is, this ill-defined solution comes with the price of no employees being able to explore their curiosity by attending SXSW, CES or other conferences, the ones their very clients attend."
At J. Walter Thompson, the feeling is one of confusion over why everyone is surprised, especially since the WPP agency has its own AI app and website that lets people collaborate across its own network, called Pangaea. "The announcement of Marcel is not surprising," said Jennifer McBride, head of digital at the agency. "It's the obvious next step in peer-to-peer networks and active collaboration."