Inside Instagram's mission to boost brand awareness among Gen Z gamers — with a little help from Fandom
September 21, 2023 • 4 min read
•
•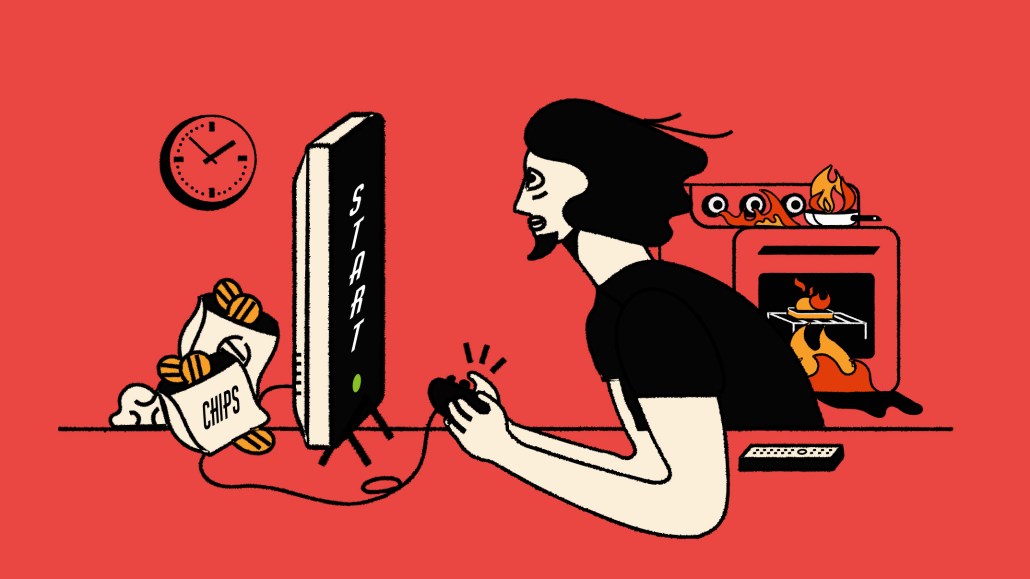 This article is also available
in Spanish
. Please use the toggle above the headline to switch languages. Visit
digiday.com/es
to read more content in Spanish.
Instagram wants to capture the attention of Gen Z gamers. The service recently partnered with Fandom, the world's largest fan platform, to conduct a livestream event centered around EA's "Madden NFL 24" — and has plans to do so again in the future to draw in even more gamers.
The collaboration between Instagram and Fandom put a spotlight on the authentic friendship between two personalities — rapper Offset, a fervent esports enthusiast, and FaZe Swagg, a prominent gamer — as they played the game on a livestream on Sept. 19. While this is the first gaming related livestream Fandom has done with Instagram, it's part of a bigger push to celebrate and embrace the vast gaming community among the Gen Z demographic thriving on Instagram's platform.
"It's all about celebrating Gen Z and the real connections and friendships that are built on Instagram through small everyday acts of creative expression and communication," Jeremy Steinberg, Fandom's chief revenue officer, said of the effort. "The reality is anyone can do an influencer campaign, but it's really hard to do one that feels really authentic and creates the right [moments] that can create that connectivity and value for a marketer."
The strategy extends beyond the initial livestream event, said Steinberg, who explained that, following the livestream, Fandom will curate specific moments from the broadcast and create bite-sized clips tailored for posting on Instagram. This approach aligns with a recent campaign from Instagram running until Oct. 8 that celebrates unique connections within the Gen Z demographic, as Fandom and Instagram are aiming for authenticity to appeal to young consumers. The financial agreement between the parties was not disclosed.
To reach the Gen Z audience, Fandom was looking for top talent with a strong following on Instagram and relevance with Gen Z, as opposed to using its own homegrown talent. Fandom and Instagram chose Offset and Swagg because they met on Instagram and have shared interest in the "Madden NFL" gaming franchise. For this recent campaign, the livestream appeared on Swagg's YouTube channel (which has 3 million subscribers), GameSpot's channel (5.3 million subscribers) and Fandom Games' channel (1.4 million subscribers). It was also promoted on Instagram.
Fandom and Gamespot released a series of teasers a week in advance of the livestream. And they enlisted Offset and Swagg to help with organic social promotion specifically targeting gaming and music enthusiasts to promote the livestream. Swagg's YouTube channel hosted the livestream, a spokesperson for Instagram said, adding that the fan interaction aspect, which allows viewers to ask questions via direct messages during the broadcast, was also implemented. By focusing on the Gen Z demographic, the goal was to enhance enthusiasm and encourage organic sharing among viewers of the livestream and for Instagram to have re-sharable content after the livestream.
"The Gen Z audience knows when things look promotional and we always try to focus on making sure our relationship with fans and our communities are authentic above anything else," said Steinberg.
It is unclear how much of Fandom's advertising budget was allocated to this specific effort, as Steinberg declined to share budget specifics. Fandom has spent a little over $3.4 million on advertising so far in 2023, according to Vivvix, including paid social data from Pathmatics, up from about $900,000 in 2022. While Fandom has increased its ad spend, the strategy behind that spend has remained consistent, with desktop display and mobile display as the primary placements for its ads.
Ultimately, this strategy allows Fandom and Instagram to tap into a specialized and engaged audience niche. Instagram in particular appears poised to make significant headway in capturing the attention and interest of the Gen Z demographic, according to Samantha Zink, founder of Zink Talent, an influencer talent agency. She further emphasized that Instagram has faced challenges in effectively reaching the Gen Z demographic, particularly in light of the meteoric rise of TikTok among this audience.
Zink pointed out that Instagram's strategic partnership with Fandom comes at an opportune moment, coinciding with the highly anticipated football season and the release of "Madden NFL 24." "Putting these two at the forefront and highlighting their story is able to bring an authentic connection is ultimately what Gen Z loves," she said.
https://digiday.com/?p=518798
December 8, 2023 • 3 min read
For Atlas Creative, expanding into Roblox is not solely a play to scale up. The company believes there are concrete benefits that will come with having a hand in multiple metaverse platforms.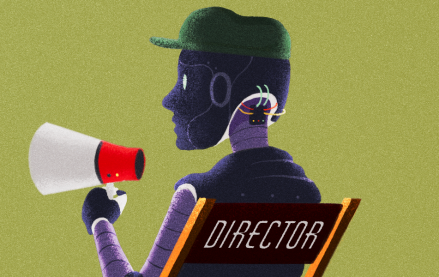 December 8, 2023 • 5 min read
Since ChatGPT became a breakout hit, the names of numerous AI companies and products have entered the cultural vernacular.
December 8, 2023 • 4 min read
Even as linear TV ad spend declines, 23andMe is reinvesting in the channel to boost brand awareness.