How marketers are adapting to reach siloed audiences in a fragmented social media landscape
March 8, 2023 • 5 min read
•
•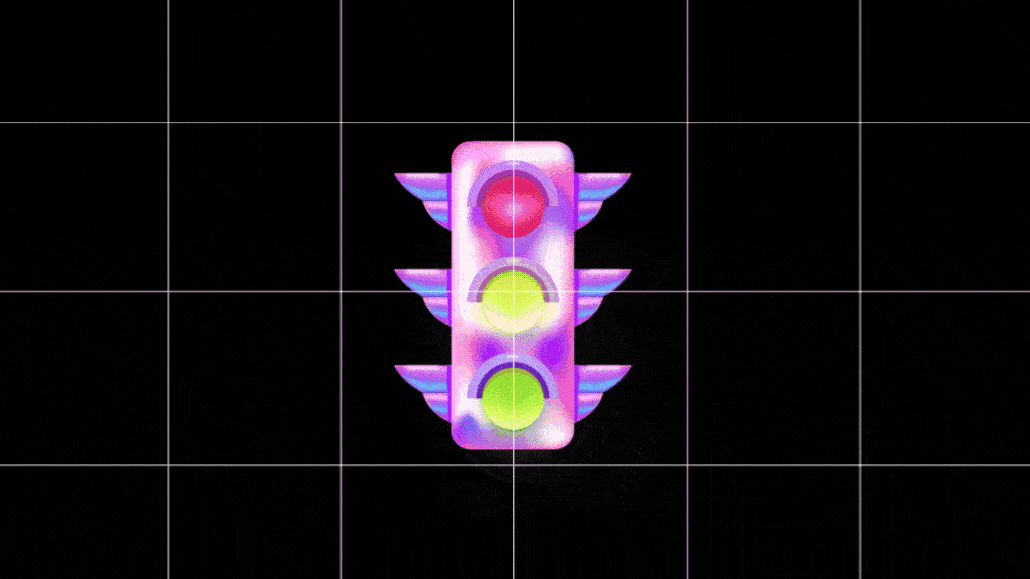 Ivy Liu
This story is part of an eight-article editorial series that explores the ramifications of a fragmented social marketplace. More from the series →
The ever-changing social media landscape has become fragmented in recent years, making it more difficult for marketers as they not only need to create additional content to target specific niches, but do so as platforms' algorithms continue to evolve.
[Agencies] have to be balancing reach with engagement.
It's a far cry from when millennials were arranging (and rearranging) their top five friends on Myspace. Marketers can no longer take a one-size-fits all approach to targeting users of a certain age, according to marketers and agency executives who say that there's simply too much content and too many ways to consume it for that approach. So marketers have had to diversify their spend — and content — to reach different audiences with different needs. At the same time, those audiences have only become more siloed across social media channels.
"For agencies' media spend, it used to be 'let's put the dollars where we can get the biggest audience' and that was on places like Instagram or like Facebook," said Hannah Hickman, Sparks & Honey's vp of client strategy and head of youth culture. "But now they have to be balancing reach with engagement."
It's more important for brands today to have different strategies depending on the platform, particularly when targeting Gen Z, Hickman said. That means agencies spend more time with clients to rethink what it takes to understand and engage with the audience they want to reach on a particular social channel. This includes investing in different kinds of data and platforms as well as restructuring processes around partnerships and content creation.
The platform differences may not be clear to all marketers, but the differences are clear for their users.
This need to focus on the particular kind of content that may work with a specific audience on a specific platform has led to silos for marketers. As social channels continue to prioritize these silos — people who like role-playing games or Y2K fashion or whatever niche interest they have all talking to each other — marketers have to speak to said silos to breakthrough to those audiences, according to marketers and agency execs who say doing so is even more important when talking to younger generations.
"The platform differences may not be clear to all marketers, but the differences are clear for their users," said Liz Cole, executive director, U.S. head of social at VMLY&R. "It's up to marketers to use marketing research to stay aware of what motivates their target audiences to consume media via each platform. For example, anecdotally, Instagram is seen as more curated and more aspirational than TikTok, where TikTok is seen as more authentic."
The move away from mass cultures toward niche cultures isn't necessarily a problem. There is a unique opportunity in being able to reach a small subset of people who care a lot about what a particular brand has to say, said Yuvay Meyers Ferguson, an associate professor at Howard University.
It gives marketers a new chance to target their audiences, said Wendy Mei, head of corporate strategy at map-based social media platform Playsee. She said she has seen shifts in the types of users among channels, rather than a full out segregation of them.
"No longer is it viable for marketers to reach consumers through generic channels and messaging," said Mei. "Instead, marketers should focus on location-based content that literally hits home with the audiences they are trying to reach."
Driven by Gen Z
This change has been largely driven by the new golden demographic among marketers: Gen Z, who have new expectations for the types of content they want to see online (think genuine, authentic and timely). Marketers are chasing that demographic across channels: YouTube, Instagram and TikTok based on their interests, as each platform would require its own strategy, as TikTok is for short-form videos, YouTube has longer videos and Instagram is seen as a place for self expression.
Younger audiences have a broader range of preferences for authentic content made popular via TikTok, and this shift has influenced both platforms and creators to provide more genuine content, according to marketers.
At the same time, marketing experts suggest that Instagram has become more challenging for marketers due to its constant algorithm changes to keep up with TikTok, making it difficult to develop a consistent content strategy for the platform.
Gen Z are big users of YouTube, Instagram and TikTok. According to a December 2022 survey by Morning Consult, YouTube is the most-used platform for Gen Z, with 88% of them spending time on it, with Instagram in second place with 76% and TikTok in third with 68%.
The year 2022 was further muddled as platforms including Facebook, YouTube and Instagram created copycat features to stay ahead of TikTok, as Digiday previously reported.
As long as marketers stay aware of what motivates audiences to use each platform, they shouldn't find issue with reaching the specific audiences they hope to communicate with.
"With different social media platforms becoming more and more alike, we have found authentic experiences and a focus on community is the only type of content that breaks through the noise," said Mei, adding that marketers need to adapt content to every platform — "not only in terms of media, but also making the content tone and aesthetic fit the medium."
Silos lead to green shoots
Not all industry experts see these silos as a challenge. With the availability of more consumer information and targeted messaging strategies now commonplace on social media platforms, marketing experts say it is not difficult to target specific audiences.
"As long as marketers stay aware of what motivates audiences to use each platform, they shouldn't find issue with reaching the specific audiences they hope to communicate with," said Meyers Ferguson.
The siloed effect could push the industry to embrace changing consumer insights and content trends, said Ksenia Kurganova, YouTube's marketing manager based in Moscow City, Russia. This is especially true when it comes to Gen Z. "Marketers must scrutinize their audience's natural habitats to reach Gen Z because each platform has different formats and content rules and fulfills different needs," said Kurganova.
In addition to scrolling on social media while watching a movie or show, Gen Z also keeps their attention constantly engaged with a screen, which is an option that only digital natives really understand, said Erifili Gounari, founder and CEO of The Z Link, a Gen Z-led social media agency.
"It makes [Gen Zers] consume media more absentmindedly, and do more things at once but with less focus," said Gounari.
However, brands must keep up with where Gen Z is, with the emergence of new social media platforms such as BeReal and Hive, despite the fact that those platforms haven't gained much traction yet. As Kurganova said, "Brands should not limit themselves to one platform."
https://digiday.com/?p=490600
October 3, 2023 • 2 min read
•
•
In episode four of the "Is This The Metaverse?" narrative podcast, Glossy international fashion reporter Zofia Zwiegliska spotlights the brand opportunity when it comes to fashion in the metaverse.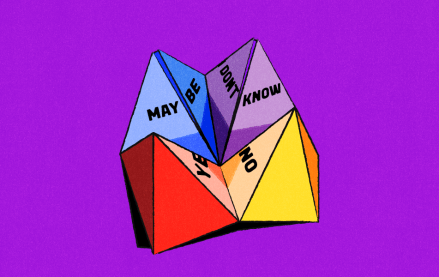 October 3, 2023 • 5 min read
•
•
Overall there's more due diligence from marketers when it comes to influencer marketing efforts now, according to marketers and agency execs, who say that there's been more rigor over the last year, and especially over the last six months.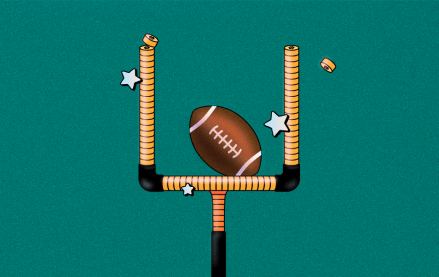 October 3, 2023 • 3 min read
•
•
The collaboration between the Los Angeles Rams and Snapchat goes back to 2020 as the Rams made became the first NFL team to conceive a Snapchat AR experience, affording fans the opportunity to virtually wear the team's recently unveiled uniform.