In the in-game advertising world, tension is mounting between intrinsic ads and immersive brand experiences
April 25, 2023 • 4 min read
•
•
As brands increasingly look to reach gamers in their natural habitat, stakeholders in the gaming advertising world are coalescing into two camps: those porting programmatic adtech into games via intrinsic in-game ads, and those integrating brands into more immersive gaming experiences. As these two sides increasingly compete for marketers' gaming budgets, the tension between them is mounting.
Last month, Epic Games CEO Tim Sweeney caused a stir by coming down hard on in-game ads in a Q&A with Digiday. But for many executives and observers in the space, Sweeney's comments disparaging in-game billboards came as no surprise; it's a drum he has been beating for years. But despite Sweeney's statements that he "hates advertising in games," Fortnite is arguably chock-full of ads in the form of brand integrations, the equivalent of Hollywood product placement for gaming.
That isn't to say that Sweeney's comments didn't come across as good sense to many marketers in the space.
"I agree with Tim wholeheartedly; I am almost 99 percent aligned with what he said," said Brent Koning, the global gaming lead at Dentsu. "When you look at in-game advertising, just generally as an industry, there are some challenges. Candidly, we have just RFP'ed all of the major in-game advertising partners, and a lot of those platforms are saying very, very similar things."
Still, while Sweeney's points are fair, it's hard to deny that they favor the work his company is doing over other companies' efforts to integrate brands into games. The argument that Fortnite's brand integrations are more seamless than other forms of in-game advertising ignores the higher barrier to entry of this format. Compared to intrinsic in-game ads, which can be placed programmatically inside game environments, bespoke branded game worlds and in-game items require more pre-development and consistent updates to be effective. And as seamless as these integrations are, they aren't necessarily easy to scale up — which is a prerequisite for any big advertising play.
"If you look at the cost of building experiences within Roblox or Fortnite, in terms of attracting people to that and then maintaining an ongoing experience, that's a much bigger commitment of resources than delivering more transactional advertising," said Malph Minns, managing director of the agency Strive Sponsorship. "So I think there's actually room for both."
To the studios designing these immersive experiences, of course, their depth of detail is a feature, not a bug.
"This approach, which only works with deep planning, collaboration and passion for the player experience, fosters a gaming ecosystem where brands enhance the gameplay and players engage with brands in meaningful ways," said Gamefam CEO Joe Ferencz.
To the credit of intrinsic in-game ad companies, they are certainly aware that their offerings are not attuned to every game, and have been gradually working to make their programmatic ads as seamless and natural as brand integrations in Fortnite and Roblox. If they can succeed in securing premium console inventory — particularly the sports and lifestyle games in which gamers are used to viewing traditional ad formats — they may be able to mitigate the advantages of more immersive brand experiences.
"We've all seen the ways in which in-game advertising can be executed poorly. Nobody wants to be disrupted while they're immersed in their game experience, and no brand wants to be the reason for that disruption," said Jonathon Troughton, CEO of the in-game advertising company Frameplay. "Some people have a visceral, negative reaction to in-game advertising because of disruptive ad formats like interstitials or rewarded video ads. There are better options out there for everyone involved, and we're actively educating the industry on how much in-game advertising has changed."
At the moment, the crux of the tension between these two forms of in-game advertising comes from the fact that many brand marketers still don't fully grasp the differences between them — and that they are spending from a unified and often experimental gaming budget.
"Somebody owns that gaming budget, and they have a multi-channel responsibility, where it's up to them to decide how that budget is spent across advertising, sponsorships, events, whatever it may be," Minns said.
The good news is that gaming advertising budgets are likely to be increasingly split into several buckets as marketers continue becoming more knowledgeable about the space, including separate buckets for intrinsic in-game ads and immersive experiences, the two major forms of advertising directly inside game environments.
Much like brands spend from budgets for their traditional sports sponsorships and Super Bowl commercials, so too will they eventually split up their spending to reach gamers — which could help alleviate some of the growing conflict in the world of gaming advertising. But for now, more education is necessary to reach this potential resolution.
"What people like Bidstack and Anzu and all those guys are doing, that would be an advertising buy, through a media agency," Minns said. "Your virtual world stuff, whether it's Roblox or Fortnite or whatever else, would probably come more from a sponsorship or marketing budget, and less core advertising."
https://digiday.com/?p=500525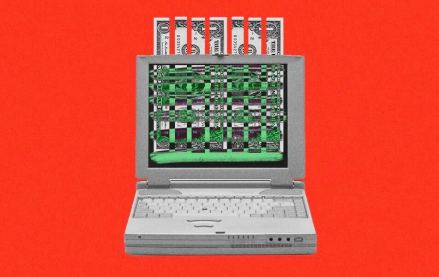 December 5, 2023 • 5 min read
Agency clients still see programmatic as an important part of their marketing budgets. But, overall, the uncertainty around programmatic could be causing them to lose confidence in online display ads as a marketing channel, and, as a result, agency clients are investing less in online display.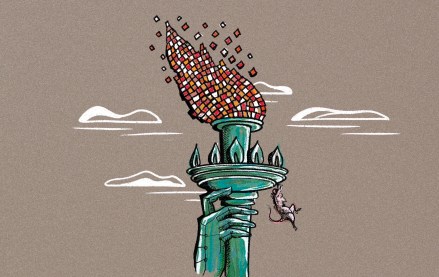 December 5, 2023 • 3 min read
There's a global AI race and different regulations in different countries might be slowing down – or speeding up – innovation. Here is a breakout of how regulations are being shaped on both sides of the Atlantic.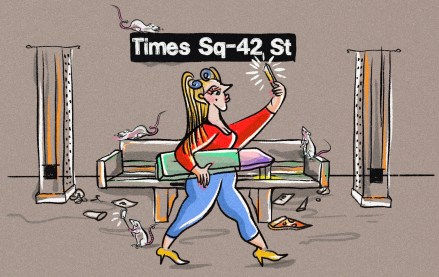 December 5, 2023 • 6 min read
Virality may mean something is simply viral within that niche rather than hitting a level like the Ice Bucket Challenge.