How the digital ad industry is creating standards for sustainability
May 23, 2023 • 4 min read
•
•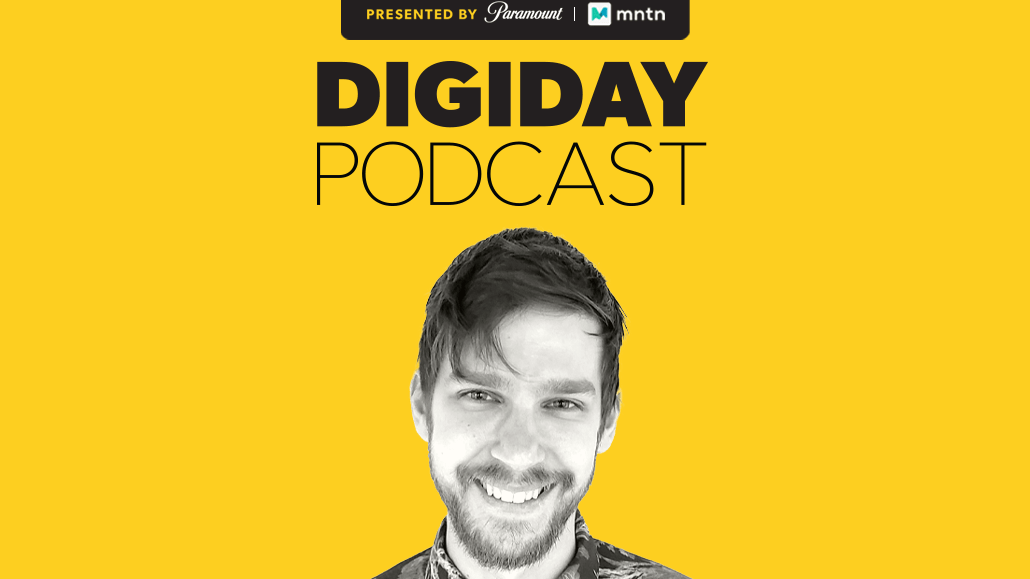 Subscribe: Apple Podcasts • Stitcher • Spotify
Advertisers are beginning to see the financial benefits of reducing the carbon emissions created in their digital advertising businesses, but there is still a long way to go before sustainability becomes a shared point of focus across the media and marketing industries.
Still, a lot of progress has been made by brands, agencies and publishers alike to at least begin measuring the scope of their carbon footprints. And the more carbon footprints are measured and discussed among digital advertising stakeholders, the easier it will be to create benchmarks and thresholds for the industry to ultimately reduce its impact on the environment. At least, that's how Kris Doerfler, head of innovation at CMI Media Group, sees it.
On the latest episode of the Digiday Podcast, Doerfler discusses how far the digital advertising ecosystem has come thus far in the journey to becoming more sustainable, and what's still left to accomplish — from helping smaller publications and brands make changes they can't make on their own, to creating shared standards for carbon emissions measurement.
Below are highlights from the conversation, which have been lightly edited and condensed for clarity.
Factoring in carbon emissions to media buys, but not penalizing publishers yet
It's definitely a consideration [but] one of the reasons why it's not a breaking point [yet] is a lot of smaller publishers don't have the resources to make these changes or are being exposed to this for the first time. We work in the health care space mainly, and a lot of the publishers we work with are not enormous companies. They don't necessarily have the expertise on hand to have already been tackling this. And then also [from a diversity, equity and inclusion] aspect, we don't want that to be a hindrance in [minority-owned publications] showing up and being part of our plans. We just also want them to know that it's something we're factoring in, and if they do need support, we are there to help them.
We don't want to put our flag in the sand and say there's only one way to do it. We want to have a range of solutions that are going to get [us] there. And some [publishers are going to have sustainability grades that are] a little bit lower, and some are a little bit higher. But some of the lower-end ones might be doing something great again, for example, in data privacy or DE&I, and we don't want to penalize them for not also doing everything under the sun [in regards to sustainability].
The lack of standardization shouldn't be a punishment for publishers
There's no real true standardization yet, so it's a tough thing to be able to say, 'We're holding you to a standard that doesn't necessarily exist.' We're all writing our own standards at this point, which we all acknowledge, that's not the best way to go.
Down the road, we're planning on [a reality where] being a high polluter will actually be more costly [for advertisers to buy ads against] than a low polluter. And then people will be rewarded for being more efficient.
Experimenting with emerging technology carries carbon baggage
The Web3 world has so much promise in terms of providing more power to people, however, [that] comes with an enormous amount of processes. And there's also these new technologies that are making data capture far easier and [allow for the] ability to capture wider amounts of data. But that also means we're capturing more data, which has a carbon footprint. I think traditionally, people have thought that if we move away from print advertising to digital, that would have a lower carbon footprint. But we're now realizing that it really depends and oftentimes, it's actually an even higher footprint.
So when we are evaluating new technologies from our end, this is something that we are factoring into it. And we really consider sustainability and human rights and these types of things as a part of innovation — not an aside from it. You can't have innovation without sustainability now because there's no planet B.
A lot of these new technologies do have a larger carbon footprint when they're first created, but we're really pushing the partners and the places we're working with [that implement these new technologies in their businesses] to lower that and to think of how to expand on these wonderful ideas they have [while] factoring in [sustainability].
https://digiday.com/?p=503690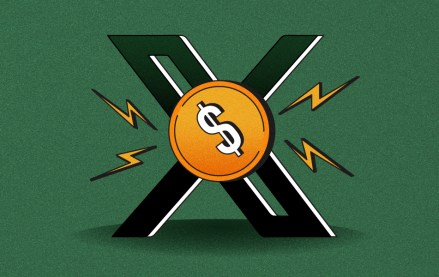 December 4, 2023 • 4 min read
Less competition for ad inventory means lower prices, but at the cost of associating with a platform facing ethical challenges.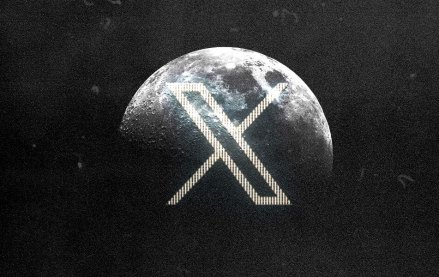 November 30, 2023 • 4 min read
In the packed DealBook conference in New York yesterday, owner Elon Musk bluntly told them to shove it.
November 30, 2023 • 2 min read
WorkTok, or CareerTok, is in full force. Combined, those hashtags on TikTok have over four billion views and it is benefiting Gen Z.