How a major KFC franchisee is bolstering its marketing strategy with SMS
April 24, 2023 • 4 min read
•
•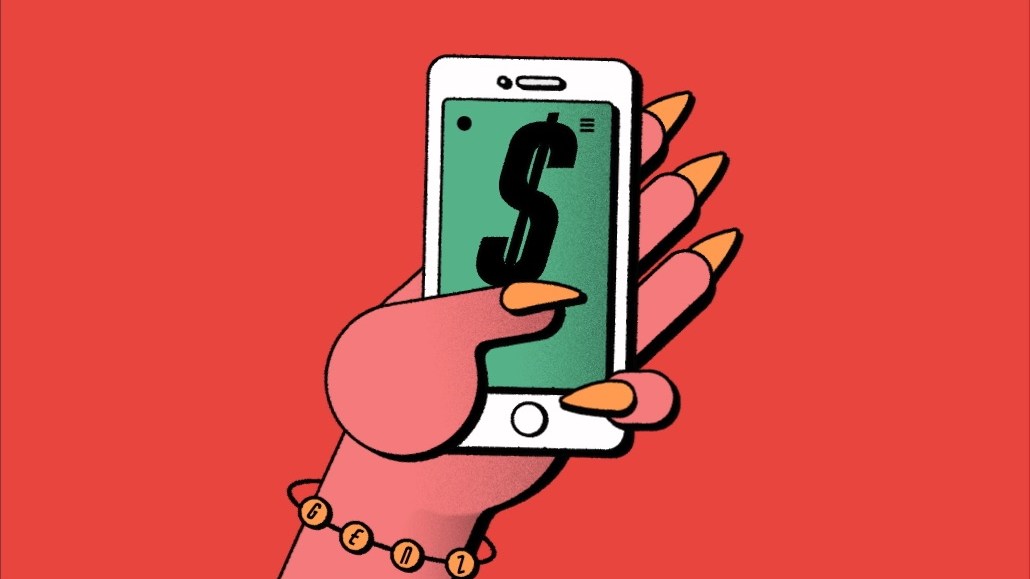 Ivy Liu
This article is also available
in Spanish
. Please use the toggle above the headline to switch languages. Visit
digiday.com/es
to read more content in Spanish.
KBP Brands, a KFC franchisee, is adding SMS marketing to its tool belt across its 847 U.S. locations, placing a bigger bet on the channel after testing across more than 160 locations late last year. The franchisee wants to do drive sales and boost customer retention at a local level via SMS, according to Tonya Mangels, vp of marketing activation for KBP Brands.
In addition to local print ads and digital media, the KFC franchisee this year is spending its ad dollars on SMS marketing. (It's unclear how much KBP Brands is spending on marketing or SMS efforts as Mangels declined to disclose those figures.) It's a first for the franchisee as it looks to hike customer loyalty on a local level.
"It is about repeat [customers], trying to increase customer loyalty at a local level and delivering value," Mangels said. "Our goal is really around traffic, sales and repeat customer visits."
In partnership with Vibes, a SMS and mobile digital wallet marketing program, the KFC franchise brand sends out weekly messages, whether that be a product offer, deals or other company news. The SMS effort targets regional and local people. It is meant to support KFC main brand marketing efforts, like TV campaigns and radio campaigns and social media campaigns, that run simultaneously nationwide, she added.
As the main brand, which is owned by Yum! Brands, KFC has more than 25,000 KFC restaurants in more than 145 countries and territories worldwide. According to Forbes, 99% of those units are franchised. (KFC declined to make a spokesperson available for this story.)
Last year, KBP spent $11,096 on media, according to Vivvix, a Kantar Company, including paid social data from Pathmatics. (Figures were not available for 2021.) Meanwhile, KFC spent nearly $235 million on media, up from the $181 million, per Vivvix.
SMS offers the KFC franchisee flexibility, both in terms of creative, messaging and timing — something that has become increasingly important to marketers after the pandemic and while economic uncertainty looms. In comparison, print media buys can take months to come to fruition and digital media buys sometimes take weeks, ultimately offering less flexibility than SMS, she said.
To put numbers to it as an example, an advertiser with between 1,000 to 1,500 email contacts can expect to pay $59 per month for unlimited email sends and 3,933 free SMS messages as an Omnisend customer.
"We're still facing staffing impacts [and] supply chain impacts. Some things you can commit to from a strategic perspective," Mangels said. "But other things, we need to be a lot more flexible and timely."
The KFC franchisee isn't the only company revisiting text message marketing, a marketing channel that first gained popularity in the early 2000s alongside the rapid adoption of personal cell phones. Increasingly, brands like Peace Out Skincare and BruMate drinkware have both added SMS to their core marketing strategies in a push to diversify their spend beyond social media ads.
It seems SMS marketing is becoming a bigger priority for marketers, according to Omnisend. Per the platform's customer research, in 2021, brands sent just north of 59 million campaigns. In 2022, that figure spiked to just north of 96 million, per the company's research.
"The benefits are pretty clear: 307 million people in the US use a smartphone; SMS marketing allows a brand to get directly into the hands of your audience, quickly," said Charlie Wade, global executive director of growth and innovation at VMLY&R Commerce, in an email to Digiday.
But, given the intimacy of SMS marketing, which is delivered straight to people's cell phones, advertisers must tread lightly, Wade added. "As with any form of communication brands must be wary of spamming," Wade said. "SMS puts a brand in the same inbox as people's friends, colleagues, or family – make sure you stand-out."
SMS marketing won't replace KBP's KFC local marketing efforts like print and local digital media buys, at least not yet, per Mangels, adding that it'll take a full year to build out a finalized SMS marketing strategy across its locations.
"In a lot of ways, we're looking for this to transition some markets or some stores out of other efforts and into this," she said. "Out of the gate, it's not going to completely replace a lot of other efforts. But over time, certainly think it can."
https://digiday.com/?p=500490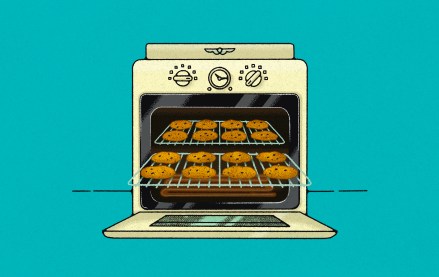 December 11, 2023 • 1 min read
Digiday Programmatic Marketing Summit attendees speak out on why they rate the overall industry's post-cookie readiness so low and what it'll take to raise it.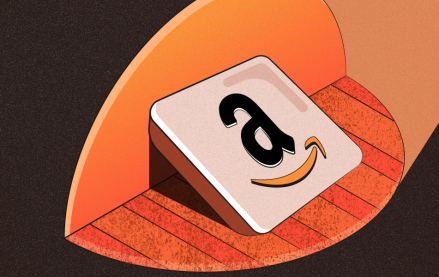 December 11, 2023 • 4 min read
Retail advertising is poised to have its moment, and brands and retailers are upping their marketing spend on Amazon and making the channel a more important part of their holiday plans this year.
December 8, 2023 • 3 min read
For Atlas Creative, expanding into Roblox is not solely a play to scale up. The company believes there are concrete benefits that will come with having a hand in multiple metaverse platforms.