'It's not the silver bullet': Media buyers see limits on the impact of ads.txt
November 3, 2017 • 4 min read
•
•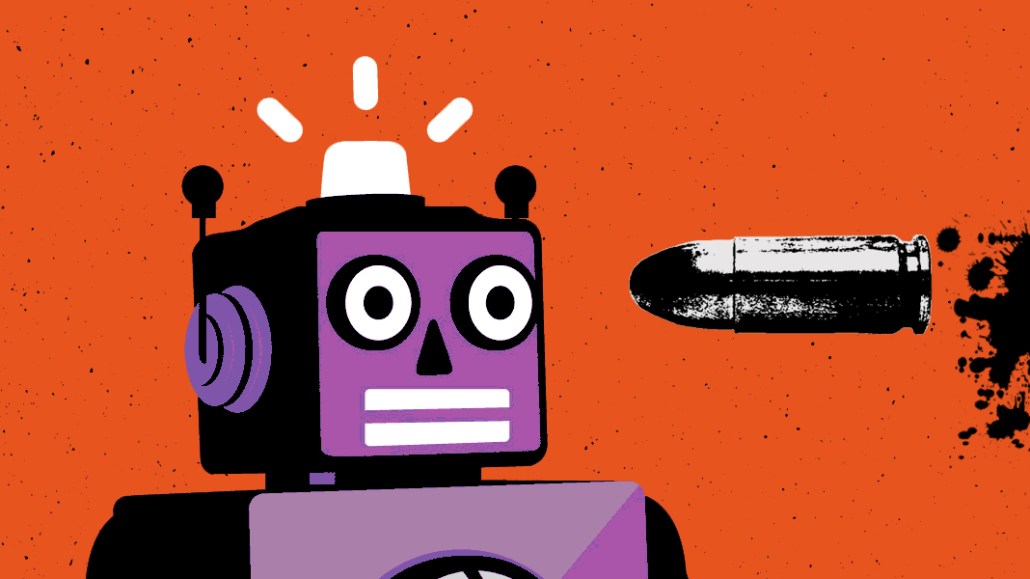 The Interactive Advertising Bureau's ads.txt initiative, which is a text file on publishers' web server listing their authorized inventory sellers, is thought by ad buyers to be a solid step forward in fighting against ad fraud, only there are still kinks to work out.
A basic flaw: Publishers may misspell authorized sellers in their ads.txt files, and how many demand-side platforms actually started implementing ads.txt to stop buying inventory from unauthorized resells is unclear. And while ads.txt minimizes the possibility of counterfeit inventory, it can't catch fraudulent impressions, and it doesn't specify inventory format that an authorized seller can carry, media buyers said.
"Overall ads.txt is a great industry initiative, but I don't think it is the silver bullet to solve all of our problems that we are hoping it might have been," said Mike Moore, associate director of programmatic partnerships for GroupM. "There are inherent limitations in how ads.txt has initially been deployed and also ways we have seen exchanges and networks look to get around what ads.txt is intentioned to do."
One limitation, Moore explained, is that since adding authorized sellers to the ads.txt file is still manual work for publishers, there are many human spelling errors that may lead to potential drop-offs of legit inventory sellers. For instance, Moore's team recently found that there are at least 45 variations of how publishers label AppNexus and Google AdX in their ads.txt files. "DSPs may not be able to read those spelling mistakes, so they may miss legitimate sellers," said Moore.
Another shortcoming, Moore added, is that ads.txt doesn't specify the inventory format that an authorized seller can carry, so a supply-side platform can claim that it is a legit seller of a publisher's video inventory, while in reality, the SSP is only authorized to sell the publisher's display inventory, for instance. "This opens an opportunity for exchanges and SSPs to arbitrage inventory, disguising display as video," said Moore.
Meanwhile, as adoption of ads.txt is taking off on the publisher side partly thanks to Google, it's unclear if most DSPs will refer to ads.txt and stop buying inventory from unauthorized sellers accordingly. Google's DoubleClick Bid Manager, The Trade Desk, AppNexus and MediaMath have announced they will use ads.txt to filter unauthorized sellers, but it's unclear how many other DSPs will fully integrate ads.txt into their platforms and be truthful in their reporting. After all, implementing ads.txt could mean a dent in their profits.
Jay Friedman, chief operating office for Goodway Group, said many DSPs have "integrated" ads.txt, and most of the time, media buyers will just take DSPs' word for it. But if "integration" simply means downloading all the ads.txt files, reading the content and storing them somewhere to be referenced in auctions, that development process takes less than a week, and it doesn't necessarily mean that DSPs are taking ads.txt seriously, according to Mani Gandham, co-founder and CEO for content marketing platform Instinctive.
"The question is whether DSPs are actually using the reference in auctions and rejecting unlisted sellers," said Gandham. "It would immediately cut down on volume and profits, so I'm not sure they are, but it would take some testing to find out. I'm just generally wary when DSPs say they've implemented something that would make them less money."
To be fair to ads.txt, it will likely cut down on the specific problem of domain spoofing, which remains a plague in programmatic. Ad networks are already trying to subvert ads.txt, and they wouldn't have incentive to do this if ads.txt was totally ineffective.
For instance, an anonymous publisher executive wrote on Reddit this week that an inventory aggregator asked to be declared on the publisher's ads.txt list in an email request. Marc Ropelato, director of programmatic revenue for Purch, said his team has received such emails from third-party companies that Purch doesn't work with directly, but the publisher takes a very hard line.
"The entire purpose of this ads.txt file is to ensure that our inventory can be purchased by demand sources that we are actually authorizing to resell," said Ropelato. "Interestingly enough, we have had some significant push from some of these third parties trying to get us to add their files."
Brad Bernard, vp of digital strategy and innovation for agency Harmelin Media, thinks that where ads.txt falls short is it can't detect fraudulent traffic, and publishers still need to be vigilant about whom they allow as their authorized sellers.
"If publishers don't properly vet their own sellers, they may unwittingly be inviting a fox into the henhouse while giving the false sense of security to buyers," said Bernard. "Meanwhile, [advertisers] still need to implement strong ad validation process and technology to ensure the impressions are human and viewable."
https://digiday.com/?p=261821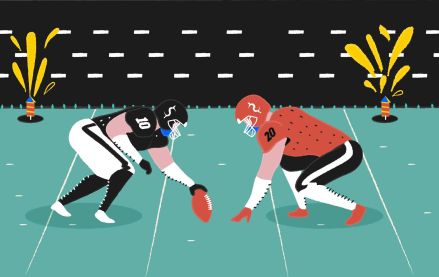 December 6, 2023 • 4 min read
In response to this challenge, the NFL's Detroit Lions have adopted a proactive strategy, introducing an extra channel for their local NFL broadcast. The objective is to broaden advertising opportunities, leverage direct-to-consumer distribution, and establish stronger connections with local fans, with the ultimate goal of increasing preseason viewership.
December 6, 2023 • 4 min read
It's been over a decade since the most recent entry in the wildly popular "Grand Theft Auto" series came out in September 2013, meaning anticipation for "GTA 6" has been building for years. Rockstar titled yesterday's trailer as "Trailer 1," making it clear that the company is poised to launch a massive marketing campaign in the lead-up to the game's 2025 release.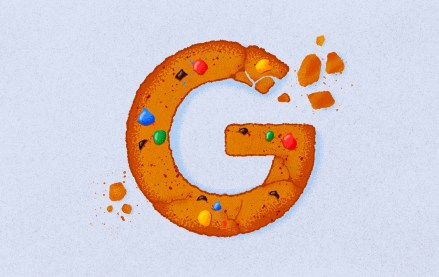 December 6, 2023 • 4 min read
A healthcare client that decided to scrap all conversion tags and cookies within weeks provides a case study for what will likely be a common experience in a year's time.