'It can be good to have a big stick': Thanks to Google, ads.txt is taking off
November 1, 2017 • 6 min read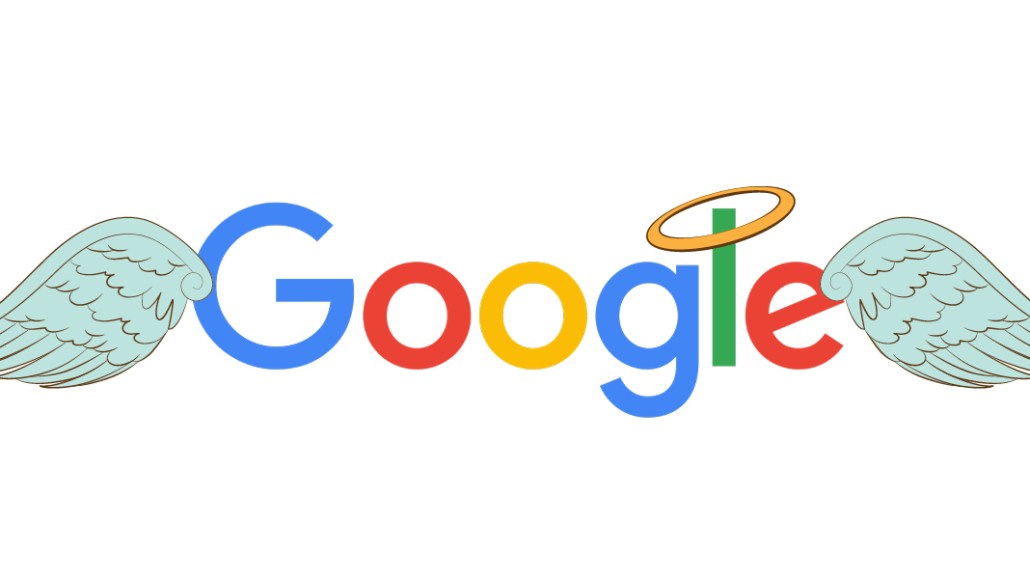 The Digiday Programmatic Media Summit is taking place in New Orleans November 13-15. For information on how to attend or sponsor the summit, click here.
After a slow start out of the gate, adoption of ads.txt is taking off with some help from Google.
Only 13 percent of the 10,000 most popular domains that sell digital ads adopted ads.txt in the 100 days following its release by the Interactive Advertising Bureau Tech Lab in May. But between mid-September and the end of October, that number jumped to 44 percent, according to data from Ad Ops Insider publisher Ben Kneen. The time frame of the uptick in adoption overlaps with Google's recent announcements that several of its most popular ad products will begin filtering for ads.txt. It also underscores just how much sway Google holds over publishers.
The IAB Tech Lab launched ads.txt as a tool to help ad buyers avoid illegitimate sellers that arbitrage inventory and spoof domains. The way that ads.txt works is that publishers drop a text file on their web servers that lists all the companies authorized to sell their inventory, which allows buyers to check the validity of the inventory they purchase. If a publisher uses ads.txt, then anyone with an internet connection can verify the publisher's authorized sellers.
Domain spoofing remains a serious threat to the growth of programmatic advertising, so aside from shady resellers, pretty much everyone who works with automated advertising has incentive to back ads.txt. But despite the fanfare that followed ads.txt's announcement, publishers dragged their feet in adopting ads.txt early on. The text files take just a few hours to create, according to multiple publishing sources, but publishers were slow to adopt because they had finite tech resources overcommitted to other projects, a lack of understanding about how ads.txt could benefit them and a lack of clarity about the impact. (Some publishers also weren't crazy about exposing all the ways buyers could get onto their site outside of direct sales.)
"Even one or two months ago, it was slow going," said Dennis Buchheim, svp and gm of the IAB Tech Lab, noting that ads.txt has since become one of the Tech Lab's fastest-growing initiatives. "People were saying good things, but not necessarily acting on it."
Google isn't alone in pushing for ads.txt, so it can be difficult to separate correlation from causation when trying to determine what prompted so many publishers to create ads.txt files recently. Some ad buyers have said they won't buy from publishers without ads.txt by the end of year, ad industry lobbyists support ads.txt and ad tech firms like AppNexus and MediaMath have created tools around the initiative. A few publisher execs have also clamored for more adoption of ads.txt to protect media brands from fraudsters, and ads.txt has become a buzzword at industry events.
All of these factors likely helped goose adoption rates, but none of these other organizations have Google's power. Before Google announced it would use ads.txt files to filter unauthorized inventory, just 20 percent of the publishers that work with ad tech firm Advelvet had ads.txt files, said Murat Deligoz, CEO of Advelvet, which helps publishers set price floors in Google's ad exchange. Now, all the publishers that work directly with Deligoz's company have ads.txt files.
"Google is definitely the force to get ads.txt up and running," he said.
In the past six weeks, Google announced that its DoubleClick Ad Exchange, AdSense network and demand-side platform DoubleClick Bid Manager will begin using ads.txt files to filter unauthorized inventory. For now, publishers without an ads.txt file can still sell their inventory through these channels. But if a publisher does have an ads.txt file, Google will block unauthorized vendors not listed in the file from selling the publisher's inventory, said Pooja Kapoor, Google's head of programmatic global strategy.
"I believe that Google should get most of the credit [for the increase in ads.txt adoption] because until the DoubleClick Bid Manager mandate went out a few weeks ago, many publishers, though not all, were just playing a waiting game," said Michael Stoeckel, vp of global tech strategy at Prohaska Consulting.
Aside from the public announcements, Google has worked in the background to push ads.txt. In mid-October, Google sent emails to publishers using its DoubleClick exchange that said publishers should update their ads.txt files "in order to prevent impact to your earnings." In the past month, Google's ad server added an ads.txt management tab to its dashboard that shows publishers which sellers are listing their domains without authorization, according to a publishing source requesting anonymity.

Last week, Google launched a tool that scans publishers' ad calls and spits out ads.txt files for them based on who it thinks is authorized to sell their inventory, Kapoor said. Publishers are encouraged to fact-check and tweak these files. The idea isn't to set a publisher's ads.txt file in stone but instead to remove friction to help it start one.
Google's recent moves regarding ads.txt can be seen as the first steps that ultimately culminate with Google requiring ads.txt files from publishers before they can sell inventory through Google platforms. Google has discussed requiring ads.txt files from publishers, but no timeline exists for making such a move since ad buyers and sellers are just beginning to account for ads.txt in their transactions, Kapoor said.
"There's no reason why we as an industry should monetize counterfeit inventory," Kapoor said.
Google's ability to help push ads.txt adoption is just one recent example that shows the search giant's influence in the media industry. When Google ended its first-click free policy that required subscription-based publishers to let readers see at least three free articles in order to have the publishers' content surfaced in search, publishers breathed a sigh of relief. Meanwhile, Google's plan to turn off the sound on autoplay videos and unleash an ad-blocking version of its Chrome browser in 2018 has concerned publishers.
Since Google owns the most popular ad exchange, DSP and ad server in the ad industry, it wants to prevent further erosion in the trust in programmatic. Google's ad exchange is listed on nearly 14,000 ads.txt files, which is 50 percent more files than the second-most popular exchange AppNexus has, according to ad measurement company Pixalate. Propping up trust through initiatives like ads.txt is one way for the search giant to encourage ad buyers to keep sending dollars through programmatic platforms, which is an area Google dominates.
Although publishers and advertisers alike have wearied of the power that platforms like Google and Facebook possess, the industry is welcoming Google's push for ads.txt adoption. Liane Nadeau, director of programmatic at ad agency DigitasLBi, called Google's backing of ads.txt "a great step."
Slate adopted ads.txt in September a few weeks before Google announced its DSP would start using ads.txt files to filter unauthorized sellers, said Dan Check, vice chairman of The Slate Group. While Google wasn't the main catalyst to nudge Slate to use ads.txt, Check recognized and supported Google's use of its influence to push for industrywide ads.txt adoption.
"It can be good to have a stick, waved judiciously, in cases like this," he said.
https://digiday.com/?p=261257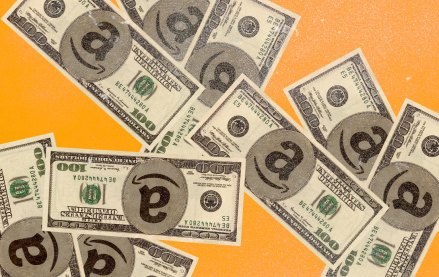 September 27, 2023 • 6 min read
The agency accused the e-commerce giant of conducting a range of anticompetitive behaviors that hurt both shoppers and sellers.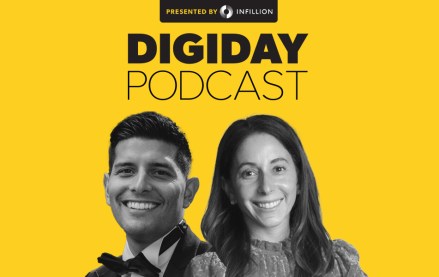 September 26, 2023 • 3 min read
In a live recording during the Digiday Publishing Summit, the news executives called for more nuanced conversations with advertisers around their brand safety concerns.
September 26, 2023 • 4 min read
After investing in one generative AI startup and suing another, the company will let customers create images on its website and an API.