Dispo hopes to stand out with photo as social media giants compete with video
August 25, 2022 • 7 min read
•
•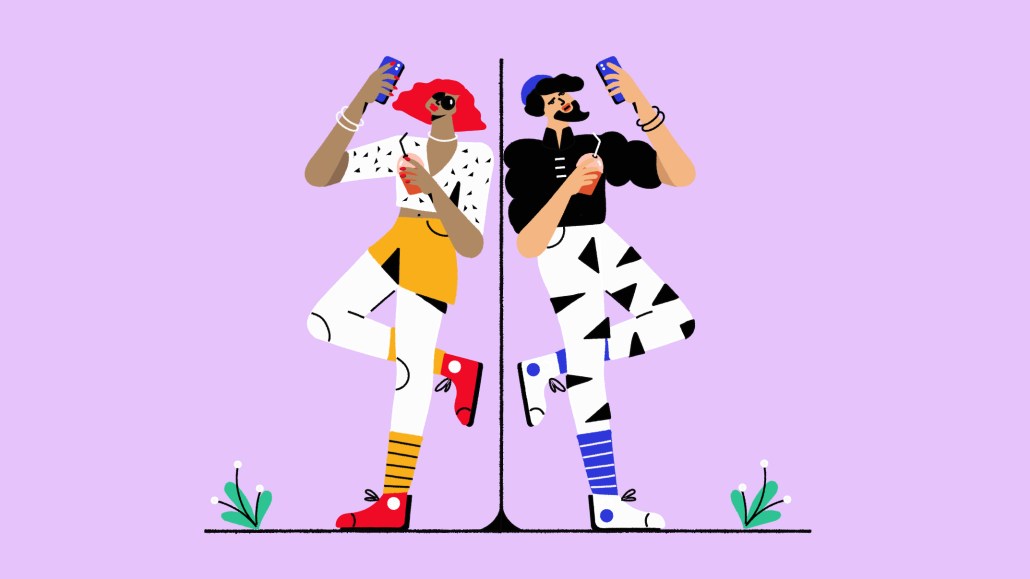 Ivy Liu
This article is also available
in Spanish
. Please use the toggle above the headline to switch languages. Visit
digiday.com/es
to read more content in Spanish.
Two days after Head of Instagram Adam Mosseri tweeted a video last month addressing user concerns about the app prioritizing video over photos, another tech exec seized the moment. Wearing glasses and a yellow sweatshirt that made him look strikingly like a Mosseri clone, Dispo co-founder and CEO Daniel Liss tweeted his own video two days later making a pointed pitch to everyone looking for a social network that puts photography at the center.
"In fact, we don't even offer video," Liss said in the video while also hinting at how other apps prioritize advertisers over users. "We're about using photos to make memories, share those with your friends and look and feel good with photography. Secondly, our priorities as a company are fun and mental health."
Since relaunching last summer, Dispo — which uses the phrase "good vibes only" and takes inspiration from disposable cameras — has continued to focus on photo-sharing even while most other apps increasingly invest in video. But whether its big bet can fill the photo void, take on the Goliaths, compete with a growing group of competitors and also make money in the process is a picture still waiting to develop.
The competitive landscape and volatile shifts in user trends have left every social app "straddling the dangerous chasm between being nobodies and being cloned," said Corey Austin, director of innovation strategy at the creative agency Cheil Dallas.
After seeing Dispo's video last month, Digiday spoke with Liss to learn more about the company's contrarian strategy and the progress of the past year. In an interview, he said Dispo's approach isn't just about betting on the photo format: It's also a bet on how people want to spend time online. The way Liss puts it, upstarts like Dispo, BeReal, Poparrazi and others that have small user bases in some ways help each other by collectively competing against incumbents that have hundreds of millions or even billions of users.
"One of the key theoretical questions, architectural questions, right now is if social media is entertainment-focused or is it about building connections with people," Liss told Digiday. "Is it the proverbial bowling club? Is it about taking our communities in the real world and bringing them online? A photograph, an album of photographs, captures a moment in time. People have emotional connections to photographs."
While other apps clone each other's features to keep people using their own apps, Dispo — which first debuted in February 2021 — slowly develops photos digitally from the day before and only published new ones once a day at 9 a.m. each morning. Within the app, various camera filters give users ways to change aesthetics without significant editing — a way to experiment with trends like nostalgia and authenticity — while various photo "Rolls" can be private or public photo collections.
"People want to have fun with photography again and that's hard to do," Liss said. "You've seen in the last 18 months of social products. One investor said to me: 'The photo-sharing wars are back, but now it's a war of ideas.'"
Beyond the algorithm, fresh angles and fresh starts
Unlike Facebook and Instagram, Dispo also doesn't prioritize content with an algorithm. Liss said that helps de-incentivize the race to gain millions of followers on platforms like TikTok or create certain types of photos to rank higher. Instead, it's focused on fostering smaller groups based on various real-life communities such as fraternities and sororities at dozens of colleges. (According to Liss, around 90% of users are under the age of 24.) Last year, the company had an ambassador program in which college students could apply to help promote the app on campus or help manage different communities. Dispo also creates some Rolls based on cultural moments, themes, events and cities; others are created by communities themselves.
"I don't even think it even has to do with just video versus photo," said Dispo Vice President of Community TJ Taylor, who was previously community director at Raya, the private social network. "But it's also about feeling the realness of the person…Everyone is just wanting this realness in whatever form it comes in."
Compared to most social apps, Dispo is still very small. So far, it's had 8 million downloads and has 1 million monthly active users, according to Liss. The biggest month for growth was in May 2022 when it had more than 540,000 downloads ahead of the summer break—more than triple the 144,000 downloads it had in May 2021—but last month it had just 120,000 downloads. Despite Dispo's small size, the giants are describing it as competition — at least legally. In April, Meta—the parent company of Facebook, Instagram, Messenger and WhatsApp—subpoenaed Dispo and dozens of others while trying to prove it isn't a monopoly.
When the original invite-only beta version of the app debuted in February 2021, it quickly gained traction and attention — thanks in part to the popularity of co-founder David Dobrik, a Vine and YouTube star who got the idea in 2019 after posting his disposable camera photos to Instagram which then inspired similar accounts by celebrities and others. However, amid the momentum, he soon stepped down from his role at the company after being involved with a controversy unrelated to Dispo. (In March 2021, a former member of Dobrik's Vlog Squad was accused of sexually assaulting a woman in 2018.)
It's now been more than a year since Dispo relaunched in June 2021 with new $20 million Series A funding round and an array of advisors including famous photographers Annie Leibovitz and Raven Varona, NBA stars Kevin Durant and Andre Iguodala, actress Sofia Vergara and model Cara Delevingne.
"The North Star that got us all excited was the mission and how it was resonating with the community," Liss said. "And even if the news is what it was, we still had hundreds of thousands of teens and college kids having fun and feeling good about themselves using Dispo and having fun every day. That more than anything helped keep the lights on."
Nostalgia's appeal in art and advertising
So far, the app doesn't have ads and has only collaborated with a few brands, but that's partly because like other social networks Dispo often focus on user growth before monetization. For example, it worked with YSL Beauty on a campaign to create a Matte Cam, which influencers and others used to take photos on Dispo and re-post them on various social platforms. (The camera filter remains in the app but without the YSL branding.) Dispo also helped promote a couple of movies through a deal with Paramount and created custmo Rolls for music festivals such as Lollapalooza and Outside Lands.
Without ad dollars, the company largely relies on money from various venture capital firms, which is typical for early startups. Although Dispo isn't doing a major push for marketing dollars yet, some advertisers see the appeal even if they're not actively using it for campaigns. Marketers mentioned the platform's focus on photos, smaller communities, and retro skeuomorphic design that help set it apart. Others like how it's a place where users have a desire for authentic, casual content.
"Because TikTok is quite literally the giant in the room right now, it's kind of swallowing the old guard of how things used to work on some of these Web 2.0 platforms," said Luke Hurd, director of experience design at VMLY&R.
Ben Jones, head of Coolr Studios at the London-based influencer marketing agency Coolr, said the real test will be whether Dispo can get more creators from Instagram to Dispo since brands often follow. There's also still the question of whether people will keep using an app that's not aimed to get them addicted, noted Gartner director analyst Claudia Ratterman. She said some data gathered by the research firm's partners indicates that Dispo's retention rate isn't as high as other social media apps.
"Once you get the attention of the user, you need to make it amazing and apps need to be ready and capabilities strong," Ratterman said.
Not all digitally native photo aficionados think Dispo fills the void. Olivia Frary, a recent graduate of the University of Southern California, recalled downloading the app last year while in college but then not using it much. As someone who carries a physical camera everywhere, she preferred physical prints instead of Dispo's filters. Now a senior director of marketing at the Gen Z-led marketing agency JUV Consulting, Frary said brands want content that feels vintage or raw. And although it can be expensive to develop dozens of rolls of actual film, she thinks the digital equivalents still don't compare.
"We think we want Polaroids, we think we want film, we think we want all of these things that are pretty inaccessible just from a pricing perspective," Frary said. "But a lot of times, the more accessible options like apps or filters that maybe sort of make the photos look the same don't really cut it. Because at the root of the craving for nostalgia is a craving to cut through the filters and edits and the Instagram culture that has created this aura of fakeness."
https://digiday.com/?p=462794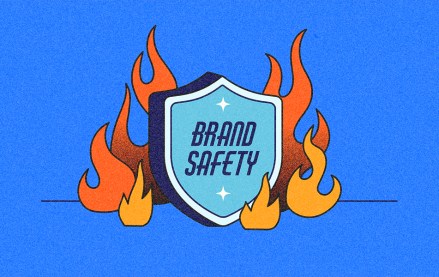 November 28, 2023 • 6 min read
"Major brands' search ads can appear on piracy, pornographic and sanctioned websites," research claims.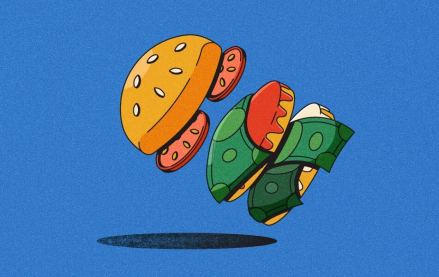 November 28, 2023 • 6 min read
As more influencers look to get into food content creation, brand opportunities are following.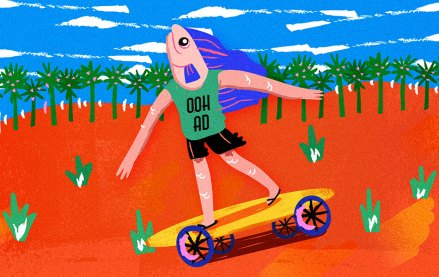 November 28, 2023 • 7 min read
As major marketers like Maybelline experiment with faux OOH, more marketers are open to the idea.