Digiday Research: Third-party data is a big problem in digital ad campaigns
February 14, 2018 • 2 min read
•
•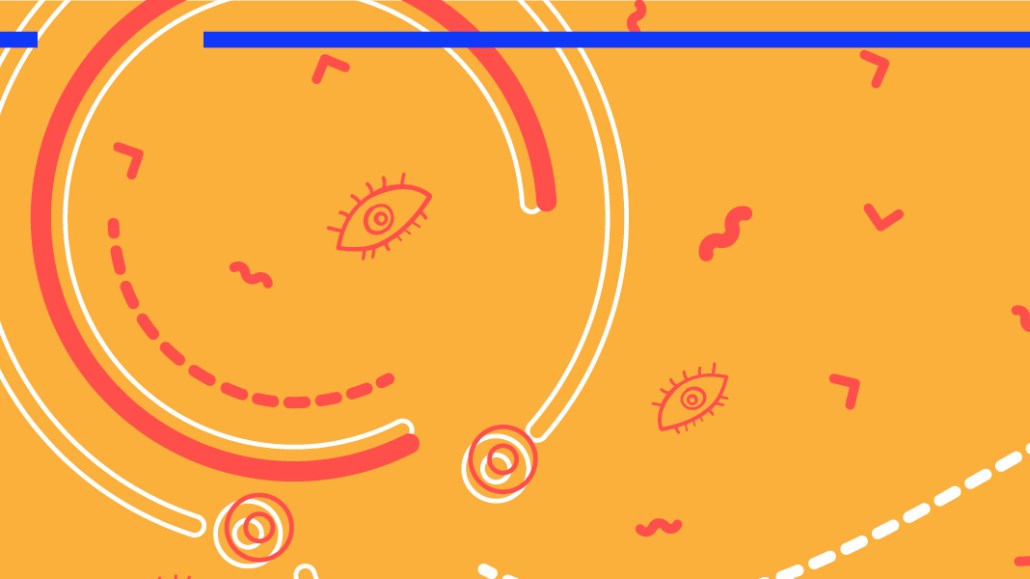 This research is based on unique data collected from our proprietary audience of publisher, agency, brand and tech insiders. It's available to Digiday+ members. More from the series →
At the Digiday Hot Topic UK: Data-Driven Publishing event last November in London, we sat down with over 20 advertising executives from major companies to better understand major challenges with using data in digital advertising. Check out our earlier research on brands' plans to move marketing efforts in-house in 2018 here. Learn more about our upcoming events here.
Top findings:
Thirty percent of respondents said unreliable third-party data was the biggest challenge when using data in digital campaigns.
Eighty-two percent believe that third-party data is unreliable.
Unilever CMO Keith Weed urged the advertising world to address the murkiness and inefficiencies of the digital supply chain in his keynote address on Feb. 12 at the IAB Annual Leadership Meeting. In a conversation with Digiday, he emphasized what he calls the "three V's": viewability, third-party verification and value. While Weed raises important issues facing the industry, he neglects long-standing issues contributing to the "swamp" in which marketers often find themselves. According to a Digiday survey on the challenges with using data in digital campaigns, respondents said they have the most trouble with creating reliable audience segments and securing dependable third-party data.
Issues with third-party data and segmenting audience information have plagued digital advertising since its inception. Earlier Digiday research found that 8 in 10 advertisers don't believe third-party data is reliable, and for good reason.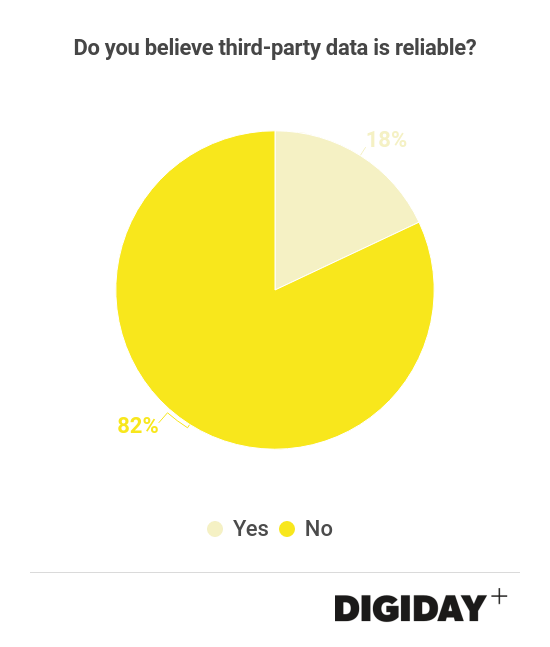 Major data management platform Lotame recently purged over 400 million profiles from its data pools after realizing they were bots and not real humans. At a more basic level, even binary gender data could be wrong. For example, a study by ChoiceStream found that about a third of the time, two third-party data providers disagreed about a user's gender.
Marketers consistently view location data, an often employed type of third-party data, with skepticism. Long promised as a meaningful way to better target consumers, 94 percent of marketers in a Verve study reported struggling with location data, including its accuracy.
Publishers inadvertently contribute to the problem of unreliable third-party data. Much of a publisher's audience data is leaked via programmatic exchanges to media buyers, who then merge it with their own third-party data to create cheaper lookalike audiences. This data, while less costly, is less precise than a publisher's first-party data, further diluting the data available to advertisers.
Don't expect third-party data to be cleaned up anytime soon. Because DMPs and their clients are incentivized to chase scale, they are often willing to accept a degree of data inaccuracy in exchange for being able to reach a larger audience. Now that Facebook is reducing the reach of brands and publishers on its platform, advertisers desperate for the scale and sophistication Facebook provided could turn to third-party data. Without Facebook's organic reach, advertisers willing to increase their paid ad campaigns might tolerate the inadequacies of third-party data to maintain a presence with consumers.
https://digiday.com/?p=275910
October 3, 2023 • 2 min read
•
•
In episode four of the "Is This The Metaverse?" narrative podcast, Glossy international fashion reporter Zofia Zwiegliska spotlights the brand opportunity when it comes to fashion in the metaverse.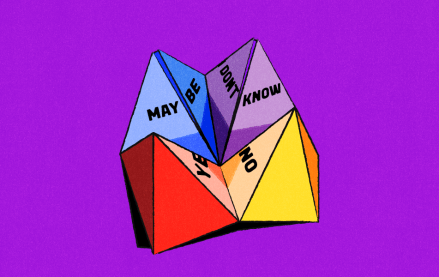 October 3, 2023 • 5 min read
•
•
Overall there's more due diligence from marketers when it comes to influencer marketing efforts now, according to marketers and agency execs, who say that there's been more rigor over the last year, and especially over the last six months.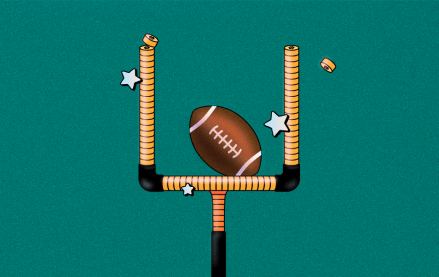 October 3, 2023 • 3 min read
•
•
The collaboration between the Los Angeles Rams and Snapchat goes back to 2020 as the Rams made became the first NFL team to conceive a Snapchat AR experience, affording fans the opportunity to virtually wear the team's recently unveiled uniform.