Interest in location-based ads sparked following the arrival of Snap Maps earlier this month, but many marketers believe getting accurate location data is still too complicated for them to spend more money on audience targeting in this way.
Forrester surveyed 203 senior marketers in March, and one-third of them said personalizing mobile ads using location data is a key struggle their organizations face. Part of their apprehension stems from wariness about the quality of data, with the report, which was commissioned by mobile marketing platform Verve, finding that nine in 10 (94 percent) had difficulties in working with location data — ranging from inaccurate location data to not knowing what third-party data providers exist.
Only a "handful of companies" offer location data that has been correctly verified and is accurate, claimed one anonymous source who works with advertisers on location-based campaigns. He added, "Some companies out there are collecting a shitload of data from wherever they can get it, packaging it up to sell it in whatever way they can."
These concerns are not new. Yet faith in the potential of location-based ads has never faded, as the industry's reaction to Snap's latest Maps feature proves. Analysts trumpeted Snap Maps — location-related Stories — when it launched as one to watch for brands interested in location-based advertising. Snapchat has worked on this part of its ad model for some time, but over the last 12 months, a proposition has begun to crystallize, as seen by its acquisition of location-based data player Placed in June. However, beyond letting brands geofence ads to drive people into stores, Snapchat, like the rest of the industry, has labored to show advertisers why WPP CEO Martin Sorrell once called location-based ads the holy grail of marketing.
Some brands like Coca-Cola, Unilever, Heineken, Burger King and a host of retailers have tested location-based advertising over the last two years. But those early gambles with targeting have yet to influence broader parts of marketing such as attribution and insights, according to location data company Blis. This could be chalked up to the fact that many brands are coming to terms with how they use location data at scale. The likes of Unilever and Heineken are among the most sophisticated users of data, but even they are struggling to blend their own first-party data with that from second- and third-party sources in order to use people's movements to build audience segments, said another agency executive who spoke to Digiday on the condition of anonymity.
Difficulties using insights to target shoppers granularly hamper other businesses. When asked why shoe retailer Kickers hasn't invested in location-based advertising to date, e-commerce manager Rob Burr said it wasn't due to the transparency or accuracy concerns cited by his counterparts. Instead, he explained that "[location-based ads] aren't on our road map at the moment and [aren't] on the agenda, so maybe we're just not there yet as a brand."
It's little wonder then why most brands have opted to reach for location-based data's low-hanging fruit of sharper targeting. As early as 2015, xAd — rebranded earlier this year as GroundTruth — claimed nearly 80 percent of marketers worldwide spun location targeting into their mobile campaigns.
A recent campaign from agency Fetch and mobile technology business Near for Arla Foods' protein drink Arla Protein targeted gym visitors directly before or immediately after their workouts and directed them to the nearest store selling the drink. It sparked a 81 percent increase in visits to those stores over a two-month period. Despite the decent return, both brand and agency are aware the real rewards lie in tracking digital-to-physical conversions — they know how many people came in through the door, but they don't know what happens at the cash register.
"Fetch knows geotargeting is a smart targeting tactic, but it's important to know what you are doing," said Jo Sutherland, Fetch's U.K. managing director. "There are also limits to the current technology, which needs to be refined to further improve the accuracy of location data as well as be used in smarter ways to create better personalized marketing. As such, Fetch is seeking ways in which to improve transparency and accuracy to develop impactful campaigns that are able to target relevant consumers."
On the accuracy side, some location data vendors are building partnerships with the likes of Mastercard, believing the purchase data financial firms hold could allow advertisers to connect their online ads to offline sales. Other location data providers are pursuing a pay-per-visit model, charging brands only for the ads that drive consumers through retailers' doors. GroundTruth started testing the model in March, while Blis launched its own version at a similar time.
For Andrew Darling, Blis' director of global communications, there's no doubt the industry is closer than ever to delivering personalized messaging. He is bound to say this, given the stake his business has in a market that researcher BIA/Kelsey predicts will jump from $12.4 billion in 2016 to $32.4 billion by 2021. But his reasoning that "data is now value" in marketing holds true.
"There are some people that still think that location is just about people being near something and delivering an offer. That's actually almost 15 years ago when proximity [advertising] first arrived. Now, it's much more about understanding historical real-world behavioral data as well as what people are doing in real time and using those data points to build audience profiles and segments," Darling said. "We don't even sell products; we sell audiences because we're trying to get [media] planners to understand that where a person goes defines who they are."
https://digiday.com/?p=246823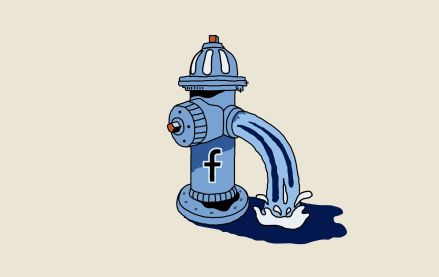 October 4, 2023 • 5 min read
•
•
Publishers are still feeling the effects of a change Facebook made in May that caused a steep decline in referral traffic. Nearly four months later, publishers aren't sure when — or if — that traffic will come back.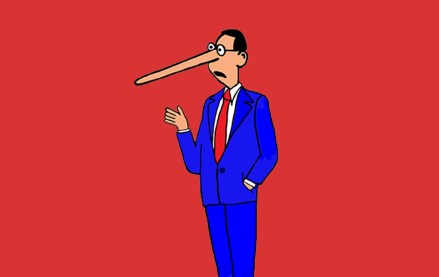 October 3, 2023 • 7 min read
•
•
A new definition for MFAs is available but the vague nature of the guidelines is leading to a lack of standards that might prevent adoption.
October 2, 2023 • 1 min read
•
•
The publishers who attended DPS were focused on the potential upsides of applying the technology to their operations while guarding against the downsides.