Creators still turning down work as the Hollywood SAG-AFTRA strike continues
September 22, 2023 • 6 min read
•
•
Ivy Liu
While creators continue to stand in solidarity with the ongoing Hollywood SAG-AFTRA strike, they haven't actually seen an uptick in business. But the longer it continues, the harder it will be to turn a blind eye, creators told Digiday.
The strike
Seventy days and counting. The actors' union, Screen Actors Guild — American Federation of Television and Radio Artists (SAG-AFTRA), which represents about 160,000 professionals, started its strike action on July 14, over a dispute with the Alliance of Motion Picture and Television Producers (AMPTP), which represents studios. The issue at play is about fair compensation for actors; to ensure they're being properly paid (in line with inflation), they get updates to their pension and health contribution caps, as well as compensation for TV reruns and films on streaming services.
People negotiating on SAG-AFTRA's behalf are demanding that the actors' get financial compensation, partly based on viewership levels. But the studios, which include Netflix, Disney and Amazon, aren't wanting to be transparent with that information. A further concern has erupted around AI, for example, who owns the rights if an actor's voice or visual image is reproduced by AI.
Those participating in the strike include U.S. A-listers such as George Clooney and Jennifer Lawrence, as well as U.K. actors' such as Succession's Brian Cox, that are part of Equity (the U.K. actors' union).
What work can / can't be done during the SAG-AFTRA strike?
Not permitted On-camera work Off-camera work (think audio replacement, voice acting, narration, etc) Promotion Negotiating future work Rehearsals Social media promotion Speaking at panels
Permitted work during strike Network code productions (i.e. daytime soap operas) Commercials Corporate productions (industrial, training, or corporate use films)
Why does this matter for creators?
While it's unclear just how many creators are official members of SAG-AFTRA, the union did start accepting content creators in 2021. And some creators who aren't members, likely have big dreams and ambitions for their careers. In the event they might hope to break Hollywood one day, those non-members have to abide by the SAG-AFTRA strike guidelines. So if they have prior contracts (that were signed before the strike), they can complete those but those contracts cannot be extended during the strike action. They can not accept new deals, post any promotional content for struck companies on social media, attend conventions, or cosplay or red carpet events, until the strike is over.
And non-member creators have to support the union, according to SAG-AFTRA guidelines, which doesn't currently protect them — just in case they want the opportunity to become a member down the line (although this isn't guaranteed).
A senior exec from a digital talent management company told Digiday that studios had certainly put feelers out about various types of deals, to see if creators would be interested. But the topic remains incredibly sensitive.
"I have not seen an uptick in opportunities since the Hollywood strikes began," said Stephen Hart, a content creator across TikTok, Instagram and YouTube. "I am a member of SAG-AFTRA as well so it has been an interesting time. I fully support my union and the strikes, and I hope for fair deals for all. Throughout the strike some of the struck studios reached out about promotion of their shows. Obviously, I did not participate."
Right now, crossing the picket line is a risk the likes of Hart feel they don't have to take. Do it and they not only undermine industry professionals who are already on strike, but they also potentially jeopardize their prospects for future work, and their reputations among their audiences who are supporting the union.
This might change, of course, especially if the strikes drag on. After all, the creator economy is a fiercely competitive market, and not everyone in it can afford to keep passing up gigs indefinitely.
"It's certainly difficult to say no, especially to lucrative brand deals which could open doors to other sponsorship opportunities," said Ed East, founder and global CEO of Billion Dollar Boy. "We would advise creators to approach this conundrum with a long term view rather than a short-term, financially-focused one. Taking on brand deals as a direct benefit from the strikes could damage consumers' and actors' perceptions of the creators. That could in turn reduce that creator's future earnings potential or preclude them from other, future deals."
The longer it continues, the harder it will be to turn a blind eye
Less than four in 10 (38%) of the U.S. creators affiliated with or interested in SAG-AFTRA agree with its guidance to reject new deals that promote struck work, per August 2023 Mavrck data. This sentiment could grow as the stalemate persists.
"As time has gone on, there has been this growing frustration from creators, in the sense of, they aren't protected by this union," said Jasmine Enberg, principal analyst, social media at Insider Intelligence. "And yet, they're still being advised and many of them are still turning down or rethinking deals with studios. And I think that's been a big pain point, and one that's only going to grow as these strikes continue."
The bigger this pain gets, the more difficult it could be for creators to stay in line with those who are on strike if tempting offers as film studios and broadcasters win them over.
"Whether or not creators should [take the money] is a personal ethical question," said Avi Gandhi, founder of Partner with Creators. "There are also millions of creators who harbor zero acting or writing ambition, and/or who are in personality or lifestyle-spaces that aren't organized by guilds. Some subset of those people will inevitably be willing, regardless of their feelings on the plight of the actors and writers, to take non-scripted TV opportunities as a way to further their careers."
The bigger picture
With that in mind, the impact of these strikes might not be limited to Hollywood alone but could reverberate across the creative landscape. It could theoretically even lead to a shift of advertising dollars away from traditional TV toward influencer marketing. While this hasn't yet happened, it's still a concern nonetheless.
"In the world of advertising, perception often shapes reality so this situation ultimately comes down to what marketers will do [eventually] because the longer this [the strikes] go on the more advertisers could feasibly say 'let's revisit our YouTube strategy'," said Brian Wieser, media analyst and author of the Madison and Wall newsletter.
Which is to say, these strikes could be like a fast track for advertising dollars to flow away from traditional TV advertising.
"Television and video more broadly might be the most impactful form of media for a brand builder but it's equally plausible that marketers increasingly decide that maybe they don't need brands so much," said Wieser.
Brands could then turn to creators to help build their brands — giving the space a more established, respectable channel among marketers. So far all signs point to marketers doing more not less with creators. Namely, that more creators are moving into TV-like content thanks to their work with media companies. This trend is accelerating what is already fast-growing investment into the creator economy.
Influencer marketing is growing
Influencer marketing is currently growing faster than social ad spend. In fact, influencer marketing spend is expected to rise about three and a half times faster than social ad spend this year, according to Insider Intelligence's Influencer Marketing 2023 report.
And that's because budgets are shifting. Linqia found that 75.5% of the total 250 enterprise brand and agency marketers surveyed for its latest influencer marketing report, either increased their budgets or at the very least kept them in line with last year. And 18% of respondents said they're spending seven figures or more on influencer marketing in 2023.
"I'm not surprised at all that influencer marketing spending is up," said Lindsey Gamble, associate director of innovation at influencer marketing platform Mavrck. "It's something that I've personally witnessed over the past five and a half years of working in the industry, seeing how budgets have significantly increased toward working with creators."
Look at the recent moves from Champion, T-Mobile, Bose, the NFL and many more, as examples. They're not just spending more on these individuals, they're also starting to see that they can have an impact on the business. As Gamble explained: "The more attribution that brands can see between creators and their business goals, the more brands are going to allocate budget for influencer marketing and creator partnerships."
https://digiday.com/?p=518744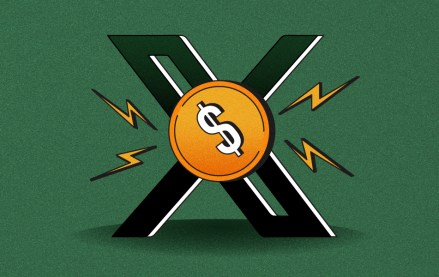 December 4, 2023 • 4 min read
Less competition for ad inventory means lower prices, but at the cost of associating with a platform facing ethical challenges.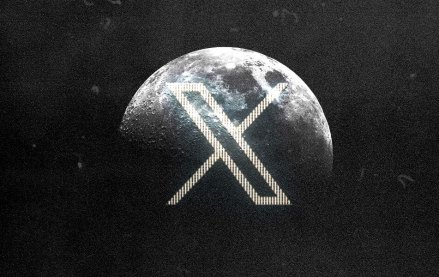 November 30, 2023 • 4 min read
In the packed DealBook conference in New York yesterday, owner Elon Musk bluntly told them to shove it.
November 30, 2023 • 2 min read
WorkTok, or CareerTok, is in full force. Combined, those hashtags on TikTok have over four billion views and it is benefiting Gen Z.