Two years in, Bose's first CMO outlines his plan for the brand
May 30, 2023 • 8 min read
This article is also available
in Spanish
. Please use the toggle above the headline to switch languages. Visit
digiday.com/es
to read more content in Spanish.
CMOs don't have the best reputation in the boardroom. Bose's top marketer seems to have bucked the trend.
Maybe it's because there was a clear need for one back in 2021 when the role was created for the first time in the brand's 60-year history. Or perhaps, it's because Bose's CEO Lila Snyder, pushed for it a year into her tenure. Then again, it could be due to the fact that Bose's brand headphones had become diluted in what is now a very congested headphone market.
The truth is that for all these reasons and more Bose's CMO Jim Mollica has firmly established himself as part of the leadership team. It probably didn't hurt his chances that he was already a Bose fan prior to joining. The very first speakers he bought at 15-years-old were Bose.
So far it seems to have been a well worked match. A recent Foresster survey revealed that Bose was one of the most salient brands among Gen Z, per a survey of 4,436 U.S. online adults. That's not something Bose has been able to boast about in recent years. The fact that it can now, says a lot about how far Bose's marketing has come since Mollica' arrival Getting through to younger generations is notoriously hard for brands that aren't already doing so.
It's not been a straightforward journey for Mollica, by any means. He joined what had been a founder-led company for much of its history with a clear vision for what its products stood for and how that should be marketed for six decades. No marketer was going to be able to change those sensibilities overnight — let alone one who had never been a CMO before. Slowly but surely, though, Bose is feeling the effects of having a CMO.
Some of those effects are more obvious than others. Like the obligatory shakeup to the branding that seems to accompany any big marketing change these days ("we needed to humanize the brand because the focus on product and engineering left people cold", said Mollica). Ads — content or otherwise — based on how people experience music (and TV shows) through Bose products are the name of the day nowadays.
Other changes have been more subtle. For instance, the talent within Bose's marketing team is more diverse now than it's ever been. Mollica hired researchers (qualitative and quantitative) to enhance the company's consumer insights division — although declined to say how many. An unspecified number of media specialists also joined, with Mollica keen to put his own spin on the typical marketing mantra of "making content, not ads".
None of this is particularly revolutionary. Then again, it doesn't need to be. Time and again, countless brands have shown that approach can work. In fact, Mollica has seen that first hand during stints at businesses like Viacom, Disney and Under Armour where expansive, nuanced marketing plans are grounded in a more emotive outlook on promoting a brand — albeit one that's backed by heavy dose of paid support where it's needed.
Here's how Mollica summed it up: Bose earlier this year the Bose teamed up with NME to host a music festival at the SxSW festival. Some of the videos created on the back of the event were with individual artists who talked about how they created a new track and used the Bose headphones to help mix it. The product is in service of the emotion Bose wants to elicit, rather than being the centerpiece. Those product pieces are still there, to be clear, they're just not front and center.
"It's less about commercial spots and more about content around the brand," said Mollica, who added that none of what he describes is a replacement for traditional advertising. It still has a time and place, he continued. That said, the work it is doing across the platforms gives Bose marketers more opportunities to reach people at moments when music matters the most.
"We create thousands of pieces of content a month, from video footage from events to content created by our partners, influencers and brand ambassadors as well as the more typical product videos," said Mollica.
An approach like this needs a certain type of scale i.e. access to younger audiences. Enter TikTok.
"It's become incredibly important for us and the content others are creating for us there is like nothing else that we do elsewhere," said Mollica. He has a similar view of Instagram, though it does have a broader spread of users in a way that TikTok doesn't — yet. Both channels are essentially branding avenues, whereby Bose pays creators and influencers to create content it then backs with paid support. Mollica compares it to a publishing model of sorts.
That's not to say there's not a place for YouTube or Facebook on Bose media plans.
On the contrary, YouTube has become a destination for Bose's longer videos, which almost act as the focal point for a lot of choreography around it, from search to shopping, as the company tries to string together what can be a protracted build up to a sale. Similarly, Facebook has become Bose's performance marketing platform of choice. But when it comes to the so-called publishing model Mollica is building, Instagram and TikTok are arguably more crucial to its success. That's definitely true of Facebook, YouTube a little less.
"The four priority platforms that we have are YouTube, Facebook, Instagram and TikTok — and I may include Amazon in there now because they've become such a big media platform," said Mollica. "That being said, I would say TikTok, Instagram and YouTube (or more broadly Google), are all in the top line [of media spend], the second line becomes Facebook and the third line is Amazon."
The reason being, at least according to marketers like Mollica, is that social media is less about the text-based interactions that shaped a lot of marketing strategies over the last decade and more about entertainment. To succeed, Mollica has to turn Bose into a broadcaster of sorts that's capable of flourishing in a bombardment of video.
Next on Mollica's to-do-list is e-commerce. And for good reason: there are few better ways for the marketer of a CPG brand to prove their mettle in the boardroom than being able to thread the needle between content and commerce. As Mollica explained: "getting ecommerce is important because it shows the CEO and the CFO of an organization that you can build creative communications that connect with people emotionally but still drive the business in a tangible way."
It's early days, for sure, but Bose's marketers are testing their way into figuring out whether there's enough value in them selling products via platforms like Instagram and TikTok. So far, and perhaps unsurprisingly, they've had more success migrating purchases onto their site than making it happen on others.
"For a while I thought social commerce would be really big with younger audiences but now with the rise of Klarna and AfterPay those things are so important to them that the younger generation wants to use those tools, which are becoming a very seamless part of the shopping experience for them," said Mollica. "That advantage outweighs them being able to store their credit card on Instagram."
Amazon, however, is a different story. Unlike social platforms, its retail chops are not in question, and increasingly neither are its media ones. It's a "closed ecosystem" said Mollica — somewhere someone could be watching a movie or searching for a certain product. It can support both reach and sales goals. Now more than ever that's important for a business like Bose. Beyond the short-term, businesses need to generate new demand, and that cannot be accomplished at the bottom of the funnel.
"In some ways, we look at Amazon similar to Google in the sense that while Amazon is narrower as a platform, there are some incredible opportunities ahead of us if we're more thoughtful and sophisticated about how we choreograph our marketing across different parts of that business," said Mollica.
Changing so much in such a short amount of time would be tricky at the best of times. Harder still, in an economic climate shrouded in volatility, which has consequently undermined the ad market. Indeed, the market has essentially talked itself into a weak outcome for the year. Arguably, this shouldn't have happened given the relatively healthy state of the income in inflation-adjusted terms. Luckily for Mollica, his bosses are more thoughtful than that.
"Where things get tricky for marketers is when they're business is in a downturn during these uncertain points because business leaders tend to want to take money from the mid and upper funnel marketing so that they can spend more on performance," said Mollica. "If that happens, though, the marketing isn't generating demand, it's just crashing the consideration set of people who are in the market to buy a product."
The breadth of Mollica's remit, spanning marketing, commerce, customer service and more, harks back to the more traditional role of a CMO. These days, the role has become more focused around advertising and communications, said Dipanjan Chatterjee, a principal analyst at Forrester. Part of this is because the perception of the CEO is such that this is what the role of marketing is: "bring me new acquisitions to drop into the top of the funnel and I'll take it from there". Bose's CEO isn't this way inclined.
"For the CMO-CEO equation to work the CEO has some responsibility as well," said Chatterjee. "CMOs still are positioned to have tremendous impact if they're paid with the right CEO. Who else inside an organization other than the CMO has the intelligence and the insight into the customer? In theory, that role should be a lynchpin inside organizations of a certain size. Unfortunately, they've slid down to the bottom of the ladder [in the c-suite].
https://digiday.com/?p=505318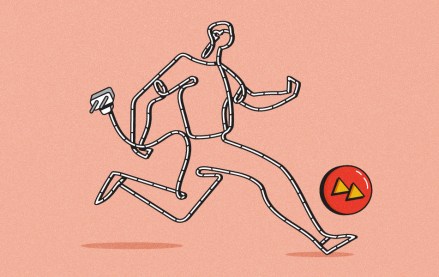 September 22, 2023 • 4 min read
Women's sports are having a moment. Brands, media companies and agencies are looking to get in on the action.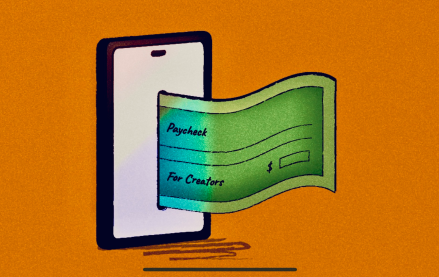 September 22, 2023 • 6 min read
The Hollywood strikes were supposed to be a game changer for many of them, but the situation hasn't quite lived up to the hype.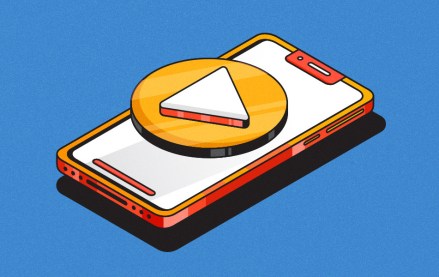 September 22, 2023 • 5 min read
Given the rise of short-form video, agencies that focus on the format, rather than specific platform expertise, will reap the rewards.