The NFL gives creators access to its archives for content creation with pre-approved footage
September 14, 2023 • 6 min read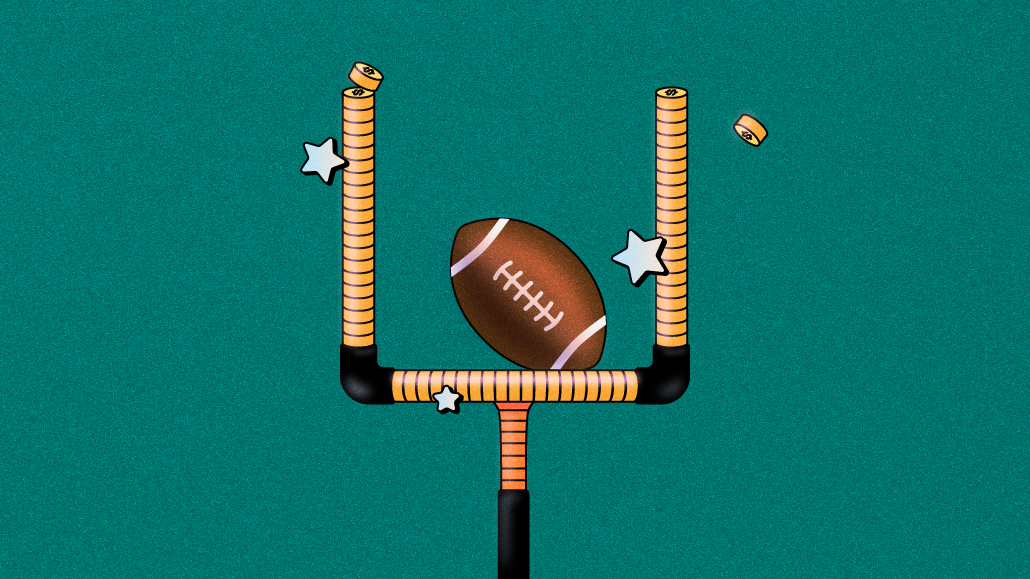 Ivy Liu
This article is also available
in Spanish
. Please use the toggle above the headline to switch languages. Visit
digiday.com/es
to read more content in Spanish.
Last year, the NFL implemented a youth-centric strategy to strengthen the connection between players and fans — extending beyond the confines of the football field by working with creators from its network from diverse backgrounds, interests, and hobbies.
This year, the league has embraced the burgeoning community of content creators, with a keen interest in engaging them to generate social media content for the NFL to continue its mission to appeal to younger consumers.
For the first time, the NFL is opening its Access Pass Program — or access to game footage to a select group of content creators and influencers so they can craft original content using the NFL's officially approved footage. The league views this as a mutually beneficial arrangement. Creators who upload this content to their YouTube channels featuring the NFL's licensed footage will have the opportunity to monetize their videos. This collaboration ensures that creators receive compensation directly from the YouTube platform, marking an a new step toward monetizing NFL content on independent channels and for the NFL to get more eyeballs.
"This is getting us back to a strategy in which we're reaching younger fans on their terms," said Ian Trombetta, the NFL's svp of social and influencer marketing. "It's also reaching more casual fans that may not be watching NFL games every Sunday or every Monday or Thursday. They may be following a creator that's making interesting content that could very well end up being surrounded by the NFL game or around the platform itself."
According to Trombetta, there are tight parameters as to what footage is approved for use by the NFL. Footage that will not be approved is the game day footage in real time, as the NFL reserves that for its broadcast partners. For content creators, the NFL is working with YouTube to identify new creators and creators within its network that it believes are the right fit for both the YouTube brand and the NFL brand as well as the right fit for the team and the market.
"It's really important for us that we're not putting creators in environments where they may not be a fan of that team or have no connection to the city so we really are being thoughtful as to who we are selecting, and that's in partnership with the teams in the local markets," he said, adding that creator feedback is also important to the brand as the creators would want licensed footage from coaches and legends as well.
The NFL wants to age down, and unlocking its massive content library for YouTube creators will help the league achieve that goal, according to Danny Pomerantz, senior manager, media and entertainment practice at Prophet, a growth strategy consulting firm. The league has been working to appeal to younger consumers for years, whether it was moving from DirecTV to YouTube or mirroring live game play with animated Toy Story characters and leveraging Nickelodeon's graphics and IPs when the NFL airs live on that network.
"The NFL's decision to become the first league to license content to creators for use on YouTube is a smart way for the league to leverage its footage assets to appeal to younger audiences," he said. "By fueling creators to develop the relevant, bite-sized content that those audiences crave, allowing YouTube creators to leverage [and] monetize NFL content, [the move] will help fuel the virtuous cycle of populating football-focused content on YouTube that appeals to younger viewers."
Pomerantz continued: "Especially in light of the ongoing Hollywood strike, this influx of relevant content could be hugely beneficial in the league's ongoing attempt to appeal to the next generation of NFL fans."
NFL's approach to the creator economy
The new licensing effort is just one of the ways the NFL is investing in the creator economy. In August, the league launched a Creator of the Week Program, building on its work with Gen Z content creators who attended the NFL Draft months ago. Its program involved hosting creators at games each week in partnership with the 32 teams. Aside from engaging with NFL fans at stadiums, creators will also get exclusive access to pre-game festivities on the field and exclusive content opportunities throughout game day.
"How you reach, engage and communicate with your fans has evolved dramatically in recent years," said Chargers Chief of Staff Fred Maas. "Meeting them where they live digitally and seamlessly integrating your content into their day-to-day lives while, most importantly, making it relevant to them is crucial.
For its week one games, several creators worked with various teams. Katie Feeney, who is a content creator and lifestyle influencer with over 3.2 million YouTube subscribers, took to YouTube Shorts to upload her content from the Los Angeles Chargers game. The Merrell Twins, who have six million subscribers on YouTube, hosted the Kansas City Chiefs tailgate party before the game and also filmed behind the scenes content and uploaded to their channel. Meanwhile, YouTube creator Casey Neistat (12 million subscribers) was its Creator of the Week for the Jets game. And Deestroying (5 million subscribers), who does football content related to college football, NFL, and XFL, continues to partner with the league, bringing his 1ON1 tour across the country and internationally in London for the first time. He streams the tour on his YouTube channel.
"We know that this is an evolving space within the creator economy, and we certainly don't want to stay static with how we approach it," said Trombetta. "So we feel like these two different programs will offer a lot of benefit for the creator and it can offer a lot of benefit for our fans just to see the different ways in which the creators can co-create with us in and around the game, whether they're at the game itself or at home, and creating amazing content that they're known for, and then sharing that out with their followers and their fans in addition to ours."
It is unclear how much of the NFL's advertising budget is allocated to this season's influencer marketing efforts as Trombetta declined to share overall budget specifics. According to Vivvix, the NFL spent a little over $44 million on advertising efforts, up from $31 million in 2022.
While the league is working to expand its audience via creators, its place as a live TV staple amid the on-going Hollywood strikes has marketers even more interested as the NFL offers a consistent source of fans watching live. The NFL's ability to consistently draw massive audiences during such periods of turmoil highlights its unique place in American culture even amidst Hollywood's challenges.
Thursday's kickoff game on NBC attracted 24.75 million viewers, setting the stage for a blockbuster NFL season. The excitement continued with CBS's late afternoon Sunday matchup, which pulled in a massive audience of 21.35 million fans. Meanwhile, NBC's Sunday Night Football captivating 20.18 million viewers and Monday Night Football, which aired on ABC, ESPN, and ESPN2, drew a remarkable 22.64 million viewers.
"I think the NFL is only becoming more attractive whether you're a streaming partner or whether you're a broadcast partner or you're an actual brand that's looking to drive more awareness or more conversion with your product," said Trombetta.
https://digiday.com/?p=517790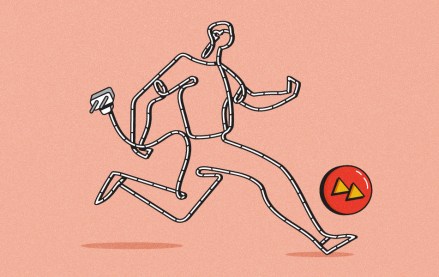 September 22, 2023 • 4 min read
Women's sports are having a moment. Brands, media companies and agencies are looking to get in on the action.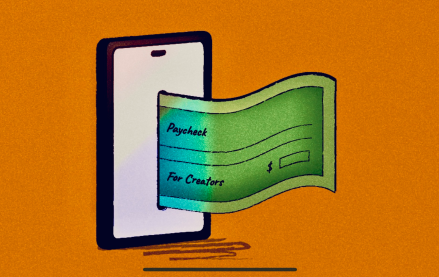 September 22, 2023 • 6 min read
The Hollywood strikes were supposed to be a game changer for many of them, but the situation hasn't quite lived up to the hype.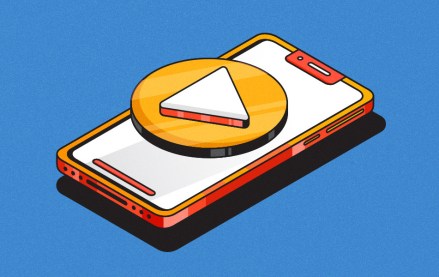 September 22, 2023 • 5 min read
Given the rise of short-form video, agencies that focus on the format, rather than specific platform expertise, will reap the rewards.