The perfect Cannes itinerary for every festival-goer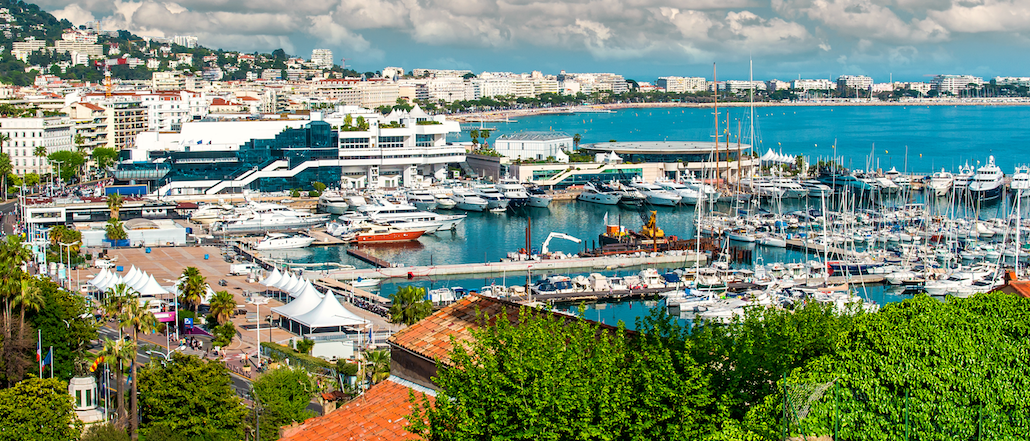 ---
Cannes is here. You are there. So how can you make the most of your week on the French Riviera? Well, that depends on who you are. Allow us to present four different Cannes itineraries, customized just for you.
The ad tech guy
Mornings: If you're an ad tech person, you probably have a yacht. How nice for you. Set up shop there — maybe you're even sleeping there. This is a good time to catch agencies and clients on their morning jogs (Omnicom and Leo Burnett are both hosting 5K runs) and tempt them with a croissant.
Afternoons: It's time to venture off the Jetée and onto the Croisette. Don't bother heading into the Palais; you probably didn't buy a pass, and they check those at the door. Instead, duck into the air-conditioned lobby of the Majestic for your meetings. Eric Franchi, co-founder of Undertone, says the major difference between an ad tech founder at Cannes and everyone else is that he has a "broader set of folks to meet with, and they're all there."
Evenings: This is when things get busy. Franchi's calendar is triple-booked every evening. Hit a party every night, and definitely get to the Carlton Terrace. Avoid the Gutter Bar: that's amateur hour.
The junior creative
Mornings: Two junior creatives, Stefan Arnoldus and Jacob Norremark, came up with the idea of ferrying people from the airport to Cannes in return for viewing their portfolio. That idea's taken, but junior creatives are best off spending mornings coming up with stunts for wowing prospective employers.
Afternoons: Go to some panels. Your agency paid good money to get you there, and you should probably make it worth their while. "Nothing is more inspirational than being surrounded by the most brilliant work and minds of our industry in one place," said Lucas Oliveira, a creative at Y&R, who, along with colleague Guilherme Racz, is looking forward to hearing from the likes of Tony Granger, Gerry Graf, Ted Royer and Metallica's Lars Ulrich, who is headlining the festival.
Evenings: New this year is the Cannes Lions beach, right along the seafront, where winners are expected to congregate. If you want to go home with a job, spend your evenings here. At night, try to Snapchat a selfie with Evan Spiegel at the Gutter Bar. Make your friends jealous.
The agency bigwig
Mornings: Take the advice of creative recruiters and use this time to schedule surreptitious meetings with potential new hires. Small cafes in old town are good. Or, if you really want to pull a pasha move, ask them to come to you on the suite-level floors of the five-star hotels.
Afternoons: Take a couple of hours to check out the lower level of the Palais to see the winning work. That fulfills a couple of obligations: You can tweet cleverly about what inspired you, and you can also pick up future client opportunities.
Evenings: John Patroulis, creative chairman at BBH, said highlights include chatting with colleagues stationed in other countries. There will also be outings with production companies: "Where we will, you know, ask them politely to please, please, please help us bring to life some of our overly ambitious ideas," said Patroulis.
The client
Mornings: Get your agency meetings out of the way. Most brands say they come to Cannes not only to meet the agencies and vendors they already work with but artists and creators whom they may not be able to see otherwise. Good breakfast nooks pepper Rue Hoche.
Afternoons: Time to window-shop. Head over to the Palais to see some of the better work and send emails to your agency services managers so they know who to get on the shortlist for your next agency review.
Evenings: Head to the awards shows in the Palais so you can bask in the glory of actually winning a Lion or two. Then take your agency out to Baoli and hand over your AmEx.
https://digiday.com/?p=122617