'Shift to digital': Changes to the business marketers and agency execs expect to continue long after 2020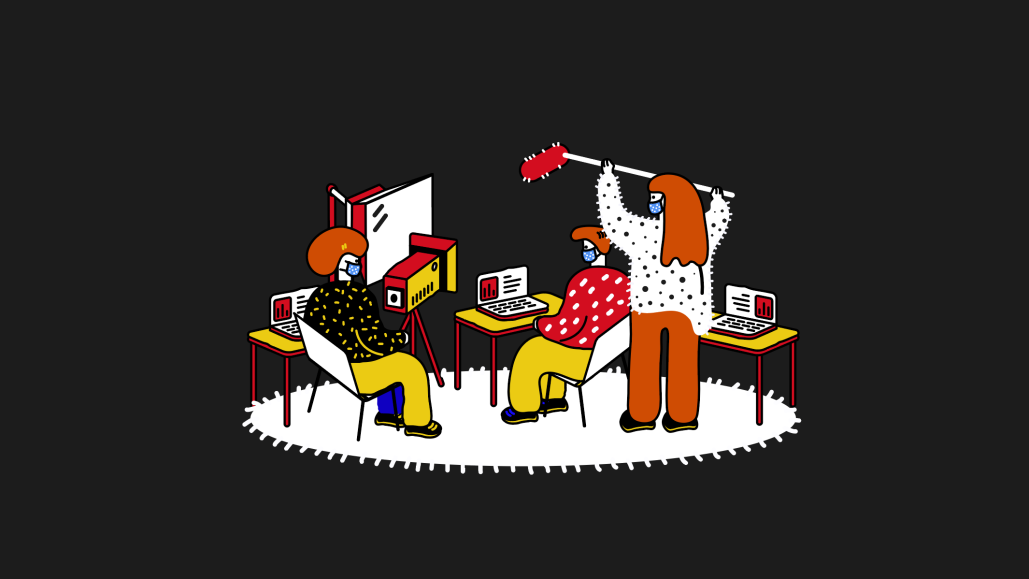 Ivy Liu
Over the last nine months, marketers and agency execs have had to repeatedly rethink campaigns, retool media plans and manage cash flow to stay afloat amid the pandemic. While some of those changes to the way marketers and agency execs conduct business were simply necessary for survival, others were on-going trends that have been accelerated. To get a sense of the changes that remain after 2020 ends, I asked marketing and agency execs about how the business has changed for good.
E-commerce is no longer an afterthought
For many big brands, mastering e-commerce wasn't top of mind in 2020 until the shutdowns this past March. While, yes, getting the attention of customers online was important, it wasn't as necessary as it would become over the course of this year. For many of those brands, staying top of mind and winning brand affinity was key as people would find their products on shelves at local retailers or ask for them at restaurants. But with people staying at home, that changed how those big brands needed to connect with customers.
Perfecting a digital ecosystem that connects digital advertising with e-commerce platforms has become crucial for marketers over the course of 2020. Last week, for example, Grey Goose vp of global marketing Martin de Dreuille told Digiday that the company has worked to "dramatically improve our customer journey online" this year as the brand couldn't depend on restaurants and bars to connect with customers. Grey Goose isn't alone in having to improve e-commerce to meet customers where they are spending more time now, according to marketers and agency execs who say that perfecting e-commerce will continue to be important next year.
"The brands that had invested in digital transformation and customer centricity reaped the benefits," said Mack McKelvey, CEO, strategic marketing firm, SalientMG. "Others attempted the shift to digital, while the laggards seemed to simply hope the world would snap back to physical interactions on the other side of Covid-19. The truth is that our world likely changed more in one year than it has in the past 10 combined."
Commercial production isn't so formal
Early on in the pandemic, agencies were focused on figuring out how to do commercial production over Zoom — and many created ads with a similar yet cloying "we're here for you" message that felt stale quickly. While remote shoots are still happening, commercial production has resumed with Covid protocols in place. That's not to say advertising has all but returned to normal, though. Over the last few months, marketers and agency execs have started to rely on influencers as well as user-generated content as a way to generate new material without having to staff up a full production. Using a less formal approach to content will likely continue, according to agency execs, who say that the efficiency of doing so is appealing.
"Brands [have been] embracing light production, easy to turn around creative and content — especially in digital," said Noah Mallin, chief brand strategist, IMGN Media. "At first this was out of necessity driven by the difficulty of mounting multiple person productions in March and April. Interestingly, even on platforms like Instagram that brands sometimes think of as a place for highly produced images and video, rawer, single camera creative performed really well. To such an extent that we've kept it even as we've been able to have more complex productions return."
Influencer marketing accelerates
Generating new content without having to staff up a full production isn't the only reason marketers are turning to influencers more and more. Marketers and agency execs say that influencer marketing has accelerated this year because people are spending more time on social platforms. With that being the case, marketers have moved more dollars to influencer marketing this year — particularly during this holiday season — and agency execs expect that to continue next year.
"With influencers you get the ideation, production, and distribution in one package," said Brendan Gahan, partner and chief social officer at Mekanism. "I imagine that this rate of growth will only increase. While many brands had their hands forced (more or less) to work with influencers out of necessity, I think it's likely they'll recognize how efficient and effective the tactic is."
Employees will still WFH
Agencies and brands have had to manage employees and productions remotely this year. While most people are sick of being on Zoom, the ability to continue to do work without being in person has been proven. It's unlikely then that employees will accept having to go back into the office five days a week or that people will fly across the country for a two-hour meeting, according to marketers and agency execs. That's not to say people won't ever be in offices. For many, getting back to working in person is desired but doing so every day of the week isn't. Rob Schwartz, president of TBWA/Chiat/Day in New York expects a "semi-work from home work week" to become a norm. "No one is going to go into the office five days a week after Covid," said Schwartz. "WFH is productive — and who wants to commute every day?"