'They bring people into the brand': Grey Goose vp Martin de Dreuille on influencers and testing QR codes
December 10, 2020 • 5 min read
•
•
This holiday season, marketers are intently focusing their efforts on boosting e-commerce sales. Doing so makes sense as shopping online for presents has dramatically increased this year as the coronavirus surges once again. Bacardi-owned Grey Goose is among the host of brands finding new ways to approach e-commerce — the brand introduced at-home cocktail kits earlier this year — and is increasing digital advertising efforts to do so.
Digiday caught up with Martin de Dreuille, vp of global marketing for Grey Goose to hear about how the high-end vodka brand is advertising this holiday season as well as how the brand's advertising approach has changed this year.
This interview has been edited and condensed for clarity.
How has the pandemic changed your advertising?
Since the beginning of the pandemic, we have dramatically improved our customer journey online. By improving the customer journey, we defined each touch point very clearly and optimized our message in order to bring those customers down our funnel to buying. We built this digital ecosystem where our social channels, website, search, media partners and e-commerce platforms are connected to be a very consistent experience.
Are you now spending more ad dollars on digital channels?
In the last couple of years, we have dramatically increased the share of digital media in our overall media spend. TV, particularly in the U.S., still has a huge role to play for Grey Goose to really drive top of mind awareness and grow the reach. If I look at the share of traditional media it was probably around 60-70% of the total investment [in previous years]. We've probably shifted closer to 50/50 now. Directionally, that's what we're leaning towards. We have to learn about what we did this year, whether we reached our objectives and KPIs. But a brand of our size still requires traditional media in the U.S.; I still see traditional media being a big player in our media plan.
We've heard influencers will play a big role in holiday campaigns as people are spending more time on social channels. Is that the case for Grey Goose?
For the holidays, we recognize that these will be different than what we usually experience. However, what we want to remind people is that even in the current situation there are still great things to be celebrated. We're partnering with influencers to show how they are making the best of holidays. The first episode [of our new content series, "Holiday Best"] with Jay Ellis already dropped. Over the next days and weeks you'll see other [influencers] partner with us to entertain and inspire viewers to reimagine holiday traditions and embrace the best of this year.
Why did you want to work with influencers for the holiday campaign?
Influencers play a huge role in terms of partnerships. They bring people into the brand on social media platforms and help us drive them through the funnel with retargeted messaging to our e-commerce partners. So the fact that people are spending more time on social media means influencers can play the role of amplifier.
How has the accelerated shift to e-commerce changed your approach to product offering?
We've also been driving programs for them to enjoy simple to-do cocktails at home. We partnered with cocktail courier, for example, during the U.S. Open. That's a dramatic shift for us in how we approach our partnership with the U.S. Open. We launched cocktail kits and partnered with Source Craft Cocktails to enable people to buy these kits with a celebratory cup. We sold the equivalent of 40,000 cocktails that people made at home with this kit. It was absolutely staggering. 
Will you be selling kits again?
For the holidays, we made another kit. In our research, we identified that holiday punch, particularly with vodka, would be a drink that people would be looking for. So we created a program to deliver holiday punch tools and ingredients for the holidays. We expect huge success out of it and we have added an influencer layer to it. We partnered with a streetwear designer, Anwar Carrots, to do his own version of the holiday sweater to celebrate the season at home. That's how we've approached increasing our e-commerce [business]. By giving solutions for people to create memorable experiences at home as well as create great cocktails themselves.
What advertising strategy have you tested this year that's surprised you?
We've seen a huge increase in the use of QR codes. Before the crisis, QR codes [had fallen out of favor]. Now, people realize they can actually snap a QR code with their camera and become more popular. One solution that's starting to pop up that's more interesting is TV ads or online videos with QR codes where you can snap it and get to an e-tailer website. We've tested that this year. It's super interesting to me because it enables us to connect the top of the funnel, driving awareness of the brand and giving an opportunity right there when the brand is top of mind to order it or engage with the brand via incremental content that somehow amplifies what's on the screen. That's something that's starting to appear more and we're investing.
This story has been updated to reflect that Grey Goose worked with Sourced Craft Cocktails on its cocktail kits, not Cocktail Courier.
https://digiday.com/?p=385838
September 28, 2023 • 4 min read
•
•
Some content creators are using generative AI tools to spark new levels of creativity and innovation and are sharing their experiences online in how they're using these tools to streamline their workflows and boost productivity.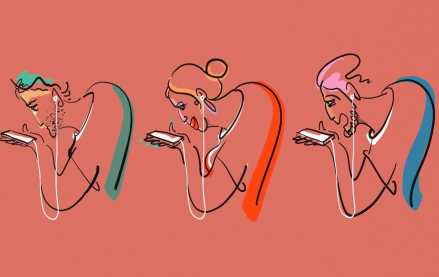 September 28, 2023 • 6 min read
•
•
In this edition of the weekly Digiday+ Research Briefing, we share focal points from Digiday's recently released reports on marketers' evolving social media tactics, including how they're using Facebook less and diving into YouTube Shorts more.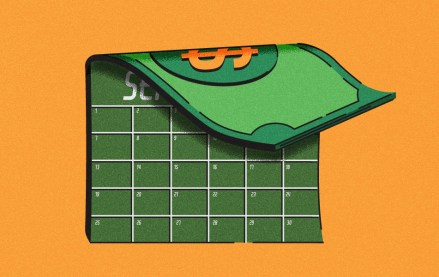 September 28, 2023 • 4 min read
•
•
In 2023, some brands' executive boardrooms are still insulated from the chill of crypto winter, for better or worse. But the rising pressure of crypto skepticism has made it more urgent than ever for companies to figure out how to use blockchain technology to support their core offerings and customer base rather than simply dropping branded NFTs and hoping for the best.