Why Amazon is set to change advertising as we know it
September 25, 2017 • 5 min read
•
•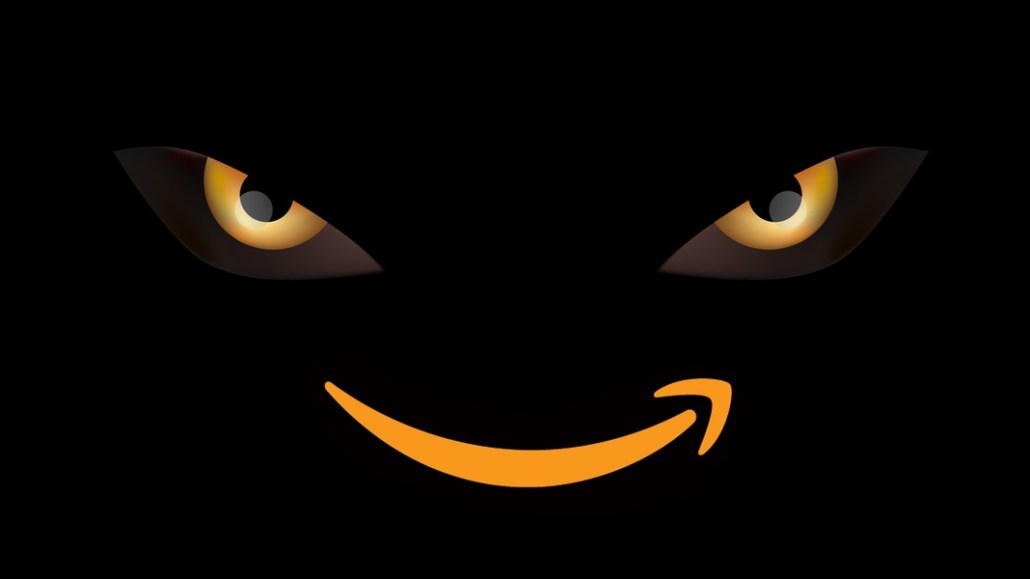 When it comes to threats to advertising, Martin Sorrell is a keen student. He quickly identified Google as a frenemy during its rise. And now, it's Amazon that's keeping him up at night.
The reason: Amazon boasts a gigantic pool of data, not just likes and habits, but actual purchases. It could position its ad platform to be the arbiter of what ads work in actually driving people to make purchases — and the one best positioned to target those ads.
That's the vision of the Amazon ad platform, and one that will be achieved if Amazon goes all-in on advertising. It's already starting to happen. Amazon's ad business is already worth almost $2 billion. (BMO Capital Markets places it at $3.5 billion in revenue this year.) And Amazon executives have repeatedly said the company is investing heavily in ad sales teams. The growth rate of jobs in that area has exceeded the company growth rate, CFO Brian Olsavsky has said. And it just announced that it would open a New York office with 2,000 jobs focused mostly on advertising. The company also sees both sales tools in self-service and managed accounts growing. To Dooley Tombras, vp at Tombras Group, it's just a matter of time.
"Our perspective isn't if Amazon will go all-in on advertising. It's that they are going all-in on advertising," Tombras says.
Proving ads work
If there's one thing chief marketing officers hate, it's unscientific and unreliable attribution methods that require them to connect the dots from their marketing to actual conversions. Any platform that helps them go beyond theory to practice helps, which is just what Amazon is pitching agencies: If you buy ads on Amazon, you'll know if they work. Google and Facebook become the duopoly because they delivered more conversions, Tombras said, and Amazon goes much further.
"Imagine that you're a brand running an Amazon campaign. Then you can see how many people click on your ad, maybe even buy your product online. Then inside the Amazon Media Group service arm, you can see data inside the stores on who was served an ad and who bought in-store," said Tombras.
Agencies and brands, especially in the consumer-packaged goods industries, are paying even closer attention to Amazon after its purchase of Whole Foods, its latest foray into brick-and-mortar retail.
"What Amazon is really introducing brands to is performance marketing," says Kevin VanValkenburgh, svp of connections planning at Tombras, "Take a brand like Tide, where a search ad on Google is just brand building. On Amazon, a search ad is brand building, but it's also conversion and sales."
If Amazon goes all in on advertising, it also means a new wave for social media. Spark, its new Instagram-imitator that lets customers view a feed of shoppable photos posted by Prime Members and then shop them through Amazon.com, is a big game-changer, says Brian Cohen, evp and senior group director at Catapult Marketing. "You're talking about a website being able to monetize personal social data," he says.
What makes this plausible — and also a bit scary — is how much data Amazon is sitting on that could make this a near-seamless undertaking, from image recognition technology to supply chain that makes this close to a perfect e-commerce and advertising play. "They probably know more about us than the government," says Cohen. The individual player in the marketplace usually knows pieces of a customer on a purchase level. Using third-party data, you can supplement that. But Amazon is close to marrying all of that to create what those in the industry call a "total wallet" perspective.
Frank Kochenash, svp of commerce at Possible, says that Amazon is lacking scale and more outreach to agencies to show them why it should be the choice. "Amazon looks at advertisers as customers like they look at their actual customers," says Kochenash. "To Amazon, the end consumer will also be the main person to sell to. That is why maybe there is some caution in developing ad programs. But that's good for advertisers in the long run." That's especially true considering the current fears brands have of their programmatic ads showing up in odd places: Amazon can ensure ads are appearing only where they should.
Threatening the duopoly
As an advertising behemoth, Amazon could break up the Google-Facebook duopoly — or at least add a third leg. And both could stand to lose. Amazon's AMG and AMS services both provide essentially what those two platform giants do, albeit in a slightly more ramshackle and rudimentary fashion. (Observers say Amazon's current offerings put it where Google was about eight years ago.)
The key, say those who work with Amazon's ad products, is to merge AMG and AMS. The company is also building a self-service platform that will let it scale, and according to people familiar with the matter, opening up API access akin to Google's big management platform. Amazon's paid search arm doesn't have it yet, but it's in the works. That would position Amazon to take market share from Google, while Amazon's media group, which lets marketers put ads in places outside Amazon, such as the Kindle, would directly rival Facebook.
Amazon also boasts a big content play. Let's say it knows, for example, what brand of running shoes you buy. If that running shoe manufacturer comes out with a new pair that matches your stride, the manufacturer could announce that news on Amazon, not Runner's World. The implications for publishers is potentially enormous. "Nobody is going to call up a publisher to advertise there," says Cohen. "They're going to buy audiences."
https://digiday.com/?p=255488
December 8, 2023 • 3 min read
For Atlas Creative, expanding into Roblox is not solely a play to scale up. The company believes there are concrete benefits that will come with having a hand in multiple metaverse platforms.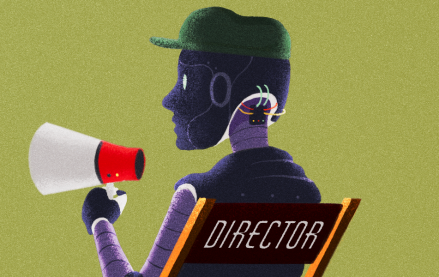 December 8, 2023 • 5 min read
Since ChatGPT became a breakout hit, the names of numerous AI companies and products have entered the cultural vernacular.
December 8, 2023 • 4 min read
Even as linear TV ad spend declines, 23andMe is reinvesting in the channel to boost brand awareness.