This article is part of our Confessions series, in which we trade anonymity for candor to get an unvarnished look at the people, processes and problems inside the industry. More from the series →
There was plenty to confess about in 2018. This year in Digiday's Confessions series, in which we trade anonymity for complete candor, professionals in media and marketing spoke openly about relying too heavily on platforms like Facebook, the truths behind influencer fraud and the tensions around bringing media and marketing in-house. We've compiled the best of this year's Confessions below.
Facebook will 'completely deprioritize publishers': Confessions of a publisher audience development lead
Exactly a week before Facebook announced it would change its News Feed algorithm to favor user content and de-prioritize the content of publishers,' Digiday spoke with an audience development head at a midsize digital publisher who said the platform had disclosed its plan to him and warned him against depending on Facebook too much: "They very candidly said to me, 'If I were you, I would probably not rely on Facebook as much as you are.' So a big strategy for publishers needs to be diversification. The people at Facebook I've spoken to have confirmed this. Their efforts are going to be elsewhere."
Confessions of a data scientist: 'Marketers don't know what they're asking for'
Like with artificial intelligence or blockchain, data science is an area that marketers feel that they are in the dark. Digiday spoke with a data scientist who explained that many marketers are wasting their money just to be part of the trend: "It's the Wild West, especially if a company has never dealt with data. Companies that aren't ready for a data scientist, hire one and end up wasting $100,000 a year. Most small businesses don't need a data scientist; they need someone to handle a spreadsheet or a data analyst."
Confessions of a TV ad buyer: 'Sometimes a client's media plan makes no sense'
In 2018, digital ad spending toppled TV ad spend for the first time. In a Confessions with Digiday, a TV ad buyer discussed how TV ad buyers are feeling the pressure from clients' persistence that they still see the same impact for less money: "Because of all the digital options available to them today, clients are spending less on TV, but they still want it to make just as much of an impact. They don't want to let go of any of the channels they are on, and TV is still an important channel to them. Clients just aren't willing to shell out the appropriate amount of money."
'Active participation in fraud': Confessions of a former influencer
In June, marketers – including Unilever's Keith Weed — brought the conversation around fraud in influencer marketing back in the limelight at Cannes. In the week following, a former influencer spoke with Digiday about how PR agencies are to blame as well: "PR agencies are encouraging this. Wait, more than that. It's not encouragement — it's active participation in fraud. The PR agencies are playing both ends. In order to sign with an agency, you need so many followers. So the agency buys the followers for influencers, and gets some money from the influencers in exchange for helping them land clients." 
Confessions of a marketer: Agencies forced brands to in-house more marketing
As the in-house movement speeds along, Digiday spoke with a senior marketer at a global advertiser who said it has become necessary to take more control from agencies: "The agencies have caused marketers like myself and others to bring more knowledge in-house. Yes, in-housing that expertise is beneficial for us because we control and track the data, and so can have a more transparent supply chain with internal media specialists, who will also care about and understand the brand better."
'It's a hard industry': Confessions of a young ad creative
Life at ad agencies haven't gotten any easier. In a Confessions, a young agency staffer confided that there is still a lot of co-opting of ideas: "When you're at an agency that is not producing a lot of work, people freak out a little bit. When it's time to find a new job, they desperately take advantage of work they haven't done and believe they can add it to their portfolios. Others are just greedy."
https://digiday.com/?p=316740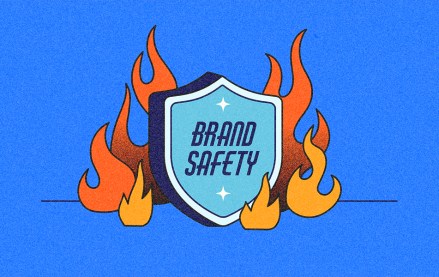 November 28, 2023 • 6 min read
"Major brands' search ads can appear on piracy, pornographic and sanctioned websites," research claims.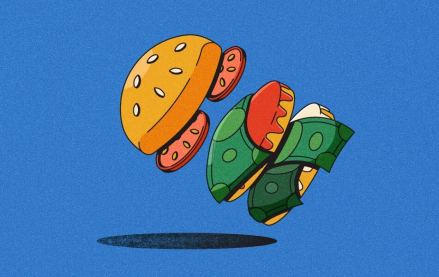 November 28, 2023 • 6 min read
As more influencers look to get into food content creation, brand opportunities are following.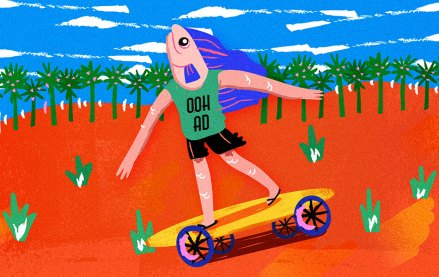 November 28, 2023 • 7 min read
As major marketers like Maybelline experiment with faux OOH, more marketers are open to the idea.