'It's a hard industry': Confessions of a young ad creative
October 12, 2018 • 4 min read
This article is part of our Confessions series, in which we trade anonymity for candor to get an unvarnished look at the people, processes and problems inside the industry. More from the series →
In such a competitive industry, a common refrain among creatives at ad agencies is that colleagues are only too ready to claim ideas as their own. In the latest of our Confessions series, where we exchange anonymity for candor, Digiday spoke with a young creative at an ad agency about why creatives get away with co-opting work and what the industry should do to reverse the trend.
Have you experienced colleagues stealing your ideas?
Several times. You can see it everywhere. If you talk with any creative, they know someone who has done that. I worked on a project a few years ago with a partner. Another team took over the project because they were closer to the client, but our idea won. They went to produce it without telling us anything and later made a case study and added it to their portfolios. They should be ashamed.
What do you feel is the driving force behind this?
It's desperation. It's a hard industry. You need to be lucky, and you need to be good at the right moment. When you're at an agency that is not producing a lot of work, people freak out a little bit. When it's time to find a new job, they desperately take advantage of work they haven't done and believe they can add it to their portfolios. Others are just greedy.
Is it even more likely with projects that win awards?
Yes. On one project I worked on, these creative directors asked the producer to list them as art director and copy director when they didn't even touch it. They won a few Lions and then the svp noticed and requested the producer to take their names off. There was another guy who helped us with a simple task in a project. He spent an hour helping us build something and then put it in his portfolio because it won awards.
These people obviously believe they can get away with it.
They think they are unnoticeable, but the truth is everyone knows who these people are, and their reputations fade away because advertising is a very small industry.
Why do you feel like it's an easy thing to get away with?
Recruiters or HR look at thousands of portfolios when they do interviews. They don't have time to go back and check if a person is on the credits list of a project. Then, recruiters don't question them. When I have gone into interviews, I have never been questioned about what my role was for a project in my portfolio. I think that's why people think, "Oh, they'll never know I just did a social post. My name is in the credit list, so I can say this is my idea." It's sad the industry allows people to walk away claiming work as their own that they haven't touched.
Do these people end up getting the jobs?
If you see great work in someone's portfolio, you're more likely to give them the job. There's also people getting promoted who shouldn't just because they take responsibility for others' ideas, especially when a company is so big. And that means they get bigger paychecks without putting in the hours.
Why don't people call them out?
I don't know. They talk about the situation to other people instead of confronting the robbers. We need to be able to walk toward someone and have a conversation instead. At the end of the day, it's a cultural problem. If the industry doesn't show it's not OK to have this type of behavior, it will for sure continue to happen.
How can the industry turn this around?
It should be more than pointing fingers. It should be a bigger conversation. Credit lists should be structured by who is most influential. In Brazil, when you see the credit list for a project, the person who has the idea goes first. So even if a junior art director came up with the idea behind a project, their name goes before the CTO, for example. Recruiters can then see just how important that person is to the project. Also, especially if it's an award-winning idea, recruiters should be asking about the role someone played in a campaign. If they did that, those people would shit their pants and think again about putting something in their portfolios.
https://digiday.com/?p=307160
September 27, 2023 • 10 min read
Digiday+ Research assesses how brands and influencers are using Shorts to reach new audiences and what types of Shorts videos create the most buzz for marketers.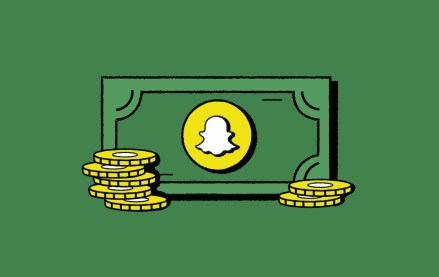 September 27, 2023 • 4 min read
Yesterday, Snapchat marked its return to in-person agency roadshows, sending company representatives to Horizon Media's Manhattan office to showcase a Snap-designed video game intended to capture the essence of what it's like to work at an agency — and how Snapchat can be part of the process.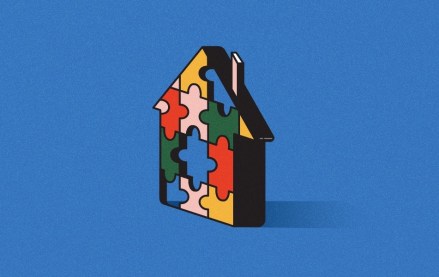 September 27, 2023 • 5 min read
As in-housing settles in as a mainstay, some marketers push for complete control.