Banks are using Tinder-style apps and in-store tech to drive customers into branches
September 17, 2018 • 5 min read
•
•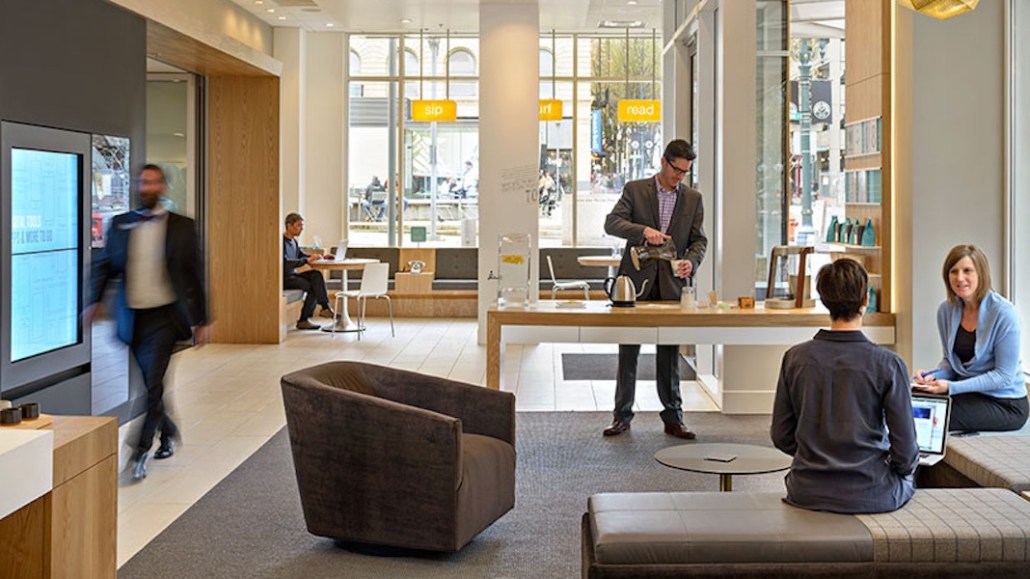 Banks, like retailers, are investing in tech to get customers into bank branches, in an effort to keep them loyal and to encourage them to buy more products. 
Portland, Oregon-based Umpqua Bank, for example, is launching an app this week that will let customers peruse profiles of bankers and allow customers to interact with bankers of their choice before they set foot in physical locations. Profiles include a photo, a few details about the employee, and information about their banking expertise.
Meanwhile, Bank of America is catering to digitally comfortable customers who need a little help on site; a year ago, it began testing thinly staffed branches equipped with tablets and video-conferencing capabilities, and based on what it learned, it plans to expand the program.
"Bankers have assumed that people want digital-only far more than people actually do; what consumers want is a combination of people and technology," said Eve Callahan, evp and chief communications officer at Umpqua Bank. "Umpqua's strategy is how can we use technology not just to create do-it-yourself convenience for customers but how can we also think about using technology to enable and empower deeper customer relationships."
Bankers are taking a page from retailers' playbooks — using experiences that can't be delivered through digital-only service models to hook customers and develop deeper relationships with them. It's a trend that's grown over past year as digital-only challengers compete for mobile-savvy customers and Amazon moves closer to financial services. Over the past year, Citi, Chase and Bank of America rolled out physical locations resembling Apple Stores equipped with tablets, video-conferencing capabilities and other tech that help customers and employees on staff solve problems more quickly. While service models vary depending on the institution, the idea centers on having staff members use digital tools to solve problems faster; video conferencing is sometimes used to pull in experts to navigate more complicated issues.
For Umpqua Bank, the new app is more than just a gimmick for customers. It serves two purposes: to encourage customers to develop a one-on-one personal relationship with bankers before a physical meeting takes place, and through interactions, it builds a roster of customer data on the back end to personalize interactions that occur in branches. The bank ran pilots in Portland and Spokane over the past year before launching the tool publicly. Callahan said customers also have the option of digital-only interactions with Go-To bankers if they don't want to come to a branch.
"The back end of Go-To is a really robust dashboard for employees that retains the entire conversation history and uses tech to prioritize conversations and highlight keywords," she said.
Umpqua Bank, which has 270 branches located mostly in the western part of the U.S., was an early mover among banks, taking cues from retail to improve customer service. The bank worked with the Ritz Carlton San Francisco to develop training modules for staff members on how to build worthwhile experiences for customers. Its training programs for employees emphasize the creation of an emotional bond with customers through frequent use of their names, and the understanding that all employees play a role in curating memorable customer experiences.
Meanwhile, Bank of America, which has been trimming its branch imprint in recent years, is learning that customers who get a little help on site using video conferences and tablets to do their banking are likely to be repeat customers. The company last year rolled out a limited pilot with thinly staffed branches equipped with iPads and video-conferencing rooms. It currently has 24 "advance centers" spread out across the U.S., and it plans to open another 50 later this year.
"So far, we haven't found any hurdles with the video itself, and what we're learning is that people are comfortable with the technology regardless of demographic," said Charles Liu, Bank of America's chief of branch transformation, ATM innovation and market planning.
Customers who are using video conferences can be quickly connected to employees who can help with more complicated questions like mortgages and investments. The bank is still figuring out the right number of employees to have on site at these digital-first branches, and it's an area for continued experimentation, Liu said.
Bankers are using technology to foster memorable experiences on site because as an industry, they've traditionally not done well building emotional connections with customers, said Forrester analyst Alyson Clarke.
"Three aspects drive a great customers experience [in banking]: ease, effectiveness and emotion — banks usually do well on the first two but poorly on the third," she said.
Though in-store tech and apps that let customers interface with bankers through mobile app are steps in the right direction, she said the emphasis should be on how to solve a problem for the customer. Bankers need to develop solutions for when video-conferencing and mobile-chat interactions are no longer helpful for the customer or become inappropriate. Banks should also focus on using technology to help employees on site do their jobs more efficiently, she argued.
"What's really important going down this path is that employees are trained appropriately; there can be bad behavior from bankers and customers," she said. "Firms that want to invest in technology have found that the best way they can do that is to use tech to empower the employees and make employees more productive [interacting with customers] face to face."
Subscribe to the Digiday Retail Briefing: A weekly email with news, analysis and research covering the modernization of retail and e-commerce.
https://digiday.com/?p=303191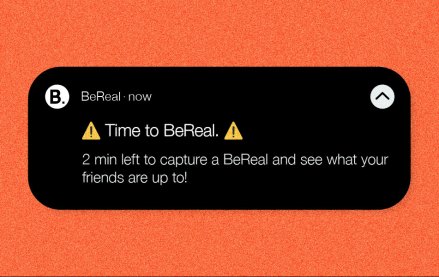 October 4, 2023 • 4 min read
•
•
BeReal launches its first global campaign, hoping to drum up buzz with users. Now, marketers are reconsidering the app.
October 4, 2023 • 7 min read
•
•
There are still those who believe that AR has a place in the marketing funnel, however big or small right now.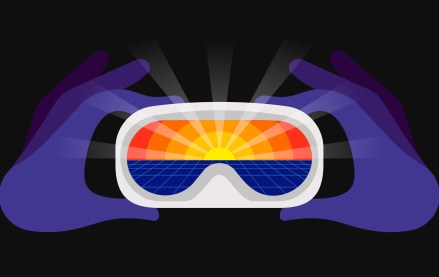 October 4, 2023 • 3 min read
•
•
With Pokémon Go revenues falling year-over-year, Niantic, its developer, is looking beyond its popular augmented reality game to generate profits.