Chase is rolling out advice-driven 'Express' branches next month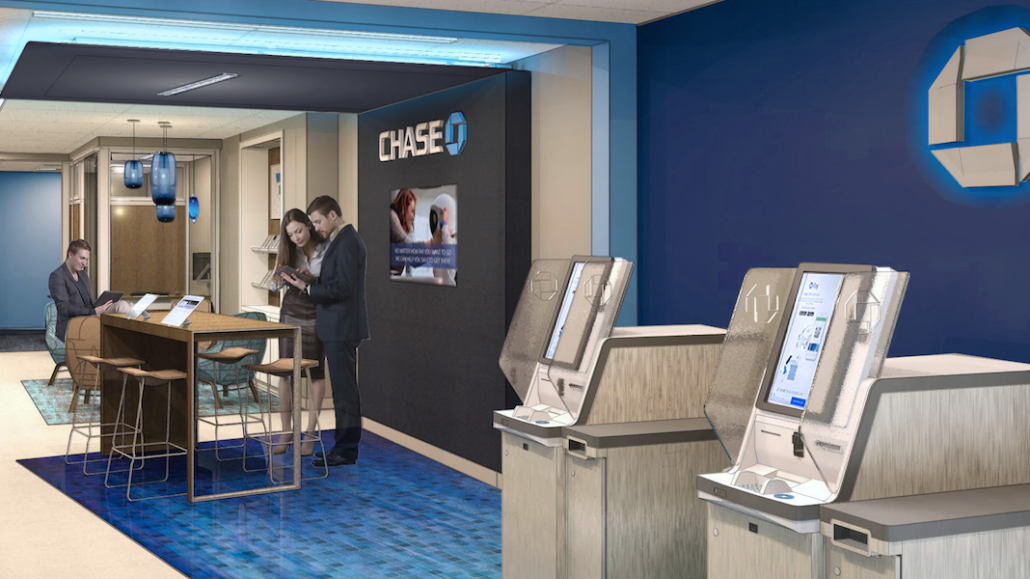 Chase is piloting a new branch format designed to help customers with routine banking transactions, like withdrawals and deposits.
Next month, the largest U.S. bank by assets will roll out six "Everyday Express" branches each in New York City and Culver City, California with a Digital Advice Bar to help customers learn how to engage with Chase digital products and video conferencing to connect customers with companion branch bankers for more complex matters. The idea is the branches will be smaller and offer simpler services like account openings. For more complex things like a home loan, customers would have to videoconference with a banker, or just go to a regular branch.
Branches have been consolidating locations with lower servicing volume, opening in higher growth areas and renovating existing branches and ATMs. More importantly, they're evolving into more compact, digitally oriented spaces that incorporate new technology and help branch employees focus on improving the customer experience.
"Chase more than any of the large banks has made significant investment in expansion of physical capacity in key markets around the country," Steven Reider, founder and president of the marketing and branch-planning adviser Bancography. "Chase is distinct from any of its top 10 peers in terms of its willingness to enter a new market and expand branch networks aggressively.